UK mobile operator, Three, has removed the cap on the use of the 'personal hotspot' for its customers. Previously, all Three's plans which allowed the use of a personal hotspot had a usage cap for the service.
The removal of caps, while pleasant for the users, was not entirely an altruistic move by Three. Indeed, their hand was forced by the UKs mobile regulator.
In March this year, Ofcom investigated Three for the way Three were handling tethered traffic, as well as some other issues. This led to a written agreement from Three that by December 2018 it would remove any hotspot allowance to allow for unrestricted tethering.
The wording from the Ofcom website says that Three will:
"...remove any specific tethering or hotspot allowance for new or upgrading customers, to allow for unrestricted tethering (within the UK or EU)"
Clearly, Three have gone ahead with their obligation somewhat sooner than expected. At the moment, the 15GB limit to roaming hotspot services still stands. It remains to be seen how and when Three will roll out this change to EU usage.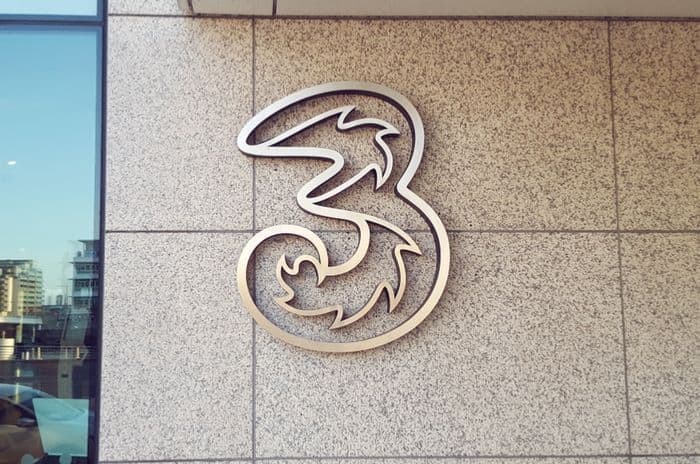 Credit: Lloyd Carr/Shutterstock.com
What's the deal?
Already well known for their generous data plans, Three are removing the cap for tethering a mobile phone from this week. Previously, users of their top tier plans have been limited to a maximum of 30GB of use on their hotspot.
This means that for anyone on one of Three's top data plans, such as all-you-can-eat or 100GB, there's no need to keep an eye on tethered usage any more.
Most operators place a cap on the use of hotspot connections because home users are generally much heavier users of internet than mobile. According to Ofcom statistics, mobile users average 1.9GB per month, whereas home users average 190GB.
Ofcom ruled that by limiting hotspot usage, Three were no longer complying with net neutrality and roaming rules. They also demanded Three take action to prevent 'throttling' of traffic to certain sites and services.
Could fixed line broadband be replaced by mobile internet?
Users in a remote area with slow broadband but a good 4G signal may be tempted to find a new way to stay connected. Poor offers for fixed line broadband need not be the only option, as an unlimited mobile hotspot could effectively replace the need for broadband.
The wording on the Three website suggests that, even with using the connection for every minute of every day, the maximum consumption would only be 1000GB. They suggest that they may use this cap to identify inappropriate use of the service.
This could mean that anyone exceeding 1000GB in a month may come under scrutiny by Three to ensure the service is not being used for commercial purposes.
However, for most customers, 1000GB in a month is much more than enough to make this a real alternative to fixed line broadband. For unlimited broadband, the SIM only price from Three starts at £27, making this economically competitive with some of the best broadband deals too.
Currently, Three have a number of attractive offers in place, including 30GB for the price of 12GB.
Customers signing up for 24 month deals for more than 12GB of mobile data can get a £150 easyJet voucher. Customers flying with easyJet can get additional travel perks with the 'hands free' offer too.