Ofcom has launched an investigation to find out whether Three and Vodafone have broken EU laws on how telecommunication companies can manage traffic on their networks.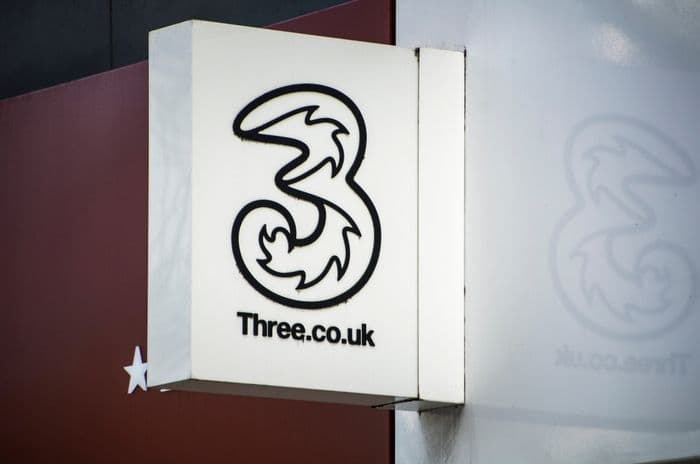 Credit: William Barton/Shutterstock.com
Late last year Ofcom began to gather evidence under its own enforcement programme to find out how compliant internet service providers (ISPs) were with the EU Open Internet Access Regulation 2015.
Having completed their assessment, Ofcom this month decided to investigate both Three and Vodafone for breaches of this EU regulation and are continuing to review evidence in relation to other ISPs.
The 'open internet' principle
The EU regulation in question essentially safeguards consumers from mismanagement of network traffic by ISPs, with the core aim of complete 'net neutrality', which is also referred to as the 'open internet' principle.
This means that consumers should be free to control how they access the internet, what they access and when they access it (within the confines of the law), without meddling from their broadband provider.
As such providers must not discriminate against or throttle any lawful internet content or sites, and equally, must not give preferential treatment to others. For example, ISPs cannot divert users to websites with which they share commercial interests.
Under the regulations broadband providers are still free to manage broadband traffic, but only to ensure that their network runs efficiently for users.
For example, ISPs often prioritise certain types of traffic during busy periods like weekends and evenings, such as video calls and TV streaming. This action is covered by broadband providers' fair use policies.
Ofcom investigation
Ofcom is obliged to ensure that UK broadband providers comply with EU regulations and this is why it has been gathering evidence, but what exactly are Vodafone and Three alleged to have done?
In the case of Vodafone, Ofcom is specifically investigating the Vodafone Passes service.
These passes can be purchased by customers in addition to their monthly data packages and allow users to enjoy a selection of unlimited services without using up their data allowance.
For example, the Vodafone Video Pass gives users unlimited video streaming and the Social Pass lets users post endlessly without limits on Facebook, Twitter, Instagram and Pinterest.
Ofcom is concerned that Vodafone has been throttling network traffic for these passes, particularly when users are roaming, and is also concerned that there is a lack of transparency about which functions within these passes are not 'zero-rated,' meaning they will actually end up using customers' data allowances.
In the case of Three, Ofcom is investigating a range of issues.
Firstly, the throttling of certain categories of traffic by Three, and like with Vodafone, particularly when customers are roaming. Secondly, the restriction of tethering on the network, which is basically when a smartphone is hooked up to other devices to share its internet connection. And lastly, imposing restrictions on the type of devices the same SIM card can be used in (for example, in a mobile phone but not in a tablet).
Ofcom's findings into Vodafone and Three will be published in June 2018.
For more information on Vodafone as a mobile provider, see our guide here. We've also got a guide to Three mobile and further reading on Three's mobile broadband offering.
Net neutrality scrapped in US
Although here at home our regulator is keen to crack down on any violation of the open internet principle, back in December last year US regulators completely scrapped all net neutrality rules.
This means that ISPs in the US can now legally charge websites for delivering certain services, such as access to subscribers, and actually block lawful content, such as websites that compete with the ISP's own services and offerings.
The move has caused mass consternation in the US, with many senators calling on the regulator to think again, despite reassurances from large cable companies that they will retain net neutrality.
For example, David L. Cohen, Comcast's Senior Vice Executive President, said in a blogpost that: "We do not and will not block, throttle, or discriminate against lawful content. These fundamental tenets of net neutrality are also key components of our core network and business practises - they govern how we run our internet business."
But despite these reassurances this move certainly sees the US turn against the global trend for net neutrality, leaving some commentators concerned that a lack of neutrality in the influential US could endanger the open internet principle going forward if other nations follow its lead.