THE European Commission is pushing forward with plans for commercialisation of 5G by 2020.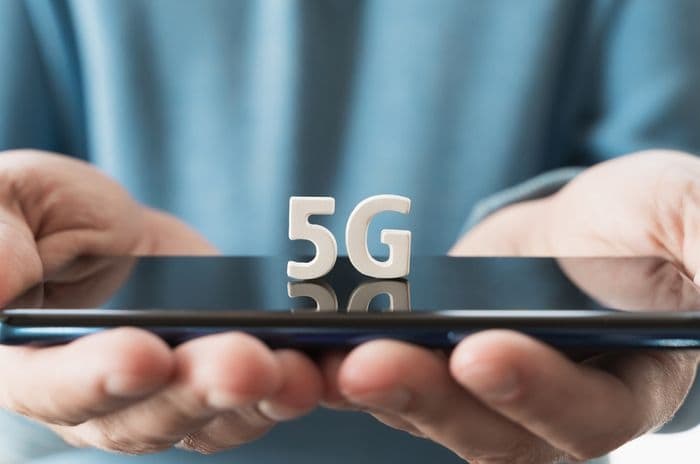 Credit: Ira Lichi/Shutterstock.com
Along with telecoms industry partners, the Commission released a "5G Vision" for a global 5G network, outlining plans for further investment, research and development.
If all goes to plan, 5G won't be just another mobile network like 3G or 4G; aside from much faster speeds, it'll make the Internet of Things a reality.
There's a lot of work to be done to get it right, not least divvying up spectrum fairly.
But in the UK and abroad, researchers are working alongside industry to develop the technology and achieve worldwide standards.
5G vision
The European Commission and telecoms industry are investing heavily in the commercialisation of 5G.
With over 3 billion Euros of combined funding, they set up the 5G Infrastructure Public Private Partnership (5GPPP) to coordinate efforts.
The partnership is tasked with figuring out the detailed requirements of future 5G infrastructure through research and innovation work.
They'll also validate new 5G technologies that emerge, making sure they're viable in early trials and pilots.
EU Commissioner for Digital Economy and Society, Günther Oettinger, said: "The digital economy is simply becoming the economy. And the future network infrastructure, 5G, will become the infrastructure."
Tb speeds
Research into 5G is being carried out all over the world, particularly in the UK, South Korea, Russia and Japan.
The University of Surrey's been given around £58 million by the 5GPPP to fund its 5G Innovation Centre.
In simulated tests they've achieved speeds of 0.8Tb, but they're yet to test this in a real life situation.
Meanwhile Samsung's achieved slower, but still incredibly fast, speeds of 7.5Gb outdoors. That's around 30 times faster than 4G.
But 5G slows down when objects are in the way, much like regular wi-fi. So when moving cars and buildings are added to the mix, it's a different story.
So far Samsung has achieved a fairly impressive 1.2Gb in a car driving at over 60 miles an hour.
Shared research
In the UK, there's a long road ahead for the 5G Innovation Centre; they're using advanced simulation techniques and mathematical analyses before taking technology through to proof of concept.
Around the end of 2017, they'll be ready to test their 0.8Tb 5G at their radio test bed - a 2.5 mile testing environment that mimics a real life network.
And telecoms suppliers can also take advantage of the test bed to try out any new developments.
This shared research environment encourages idea sharing and is one way the 5GPPP hopes to push the technology forward much quicker.
Global partnerships
Ofcom have granted the centre a special test license to use certain spectrum during research.
But one of the biggest issues is figuring out how to divide up the spectrum required for future 5G rollout.
Allocation won't be as simple as Ofcom's 4G spectrum auction, where individual suppliers were given a chunk of spectrum prior to the 4G rollout.
"There can be no successful 5G deployment in Europe without enhanced coordination of spectrum assignments between Member States," says Oettinger.
This time there's global planning and the possibility of sharing spectrum; partly due to newer technology that can make this possible.
Spectrum disagreements
Global partnerships already formed between the EU, China and South Korea should go a long way to open up discussions on how spectrum could be allocated.
But reaching a final agreement between even the EU member states could prove difficult.
The European Commission struggled to agree on their "Connected Continent" proposal eventually backing down on plans to scrap mobile roaming charges.
There's concern there'll be similar disagreements over spectrum allocation.
Oettinger suggested some finance ministers have "dollar signs in their eyes" and could try and hold onto spectrum in order to auction it off for high prices.
It's comforting the issues are being talked about so early on though and researchers at the 5G Innovation Centre are working together with the Government to help inform these discussions.