OFCOM'S first report comparing 4G and 3G mobile broadband speeds in the UK says "4G networks perform much better than 3G" across all mobile network operators.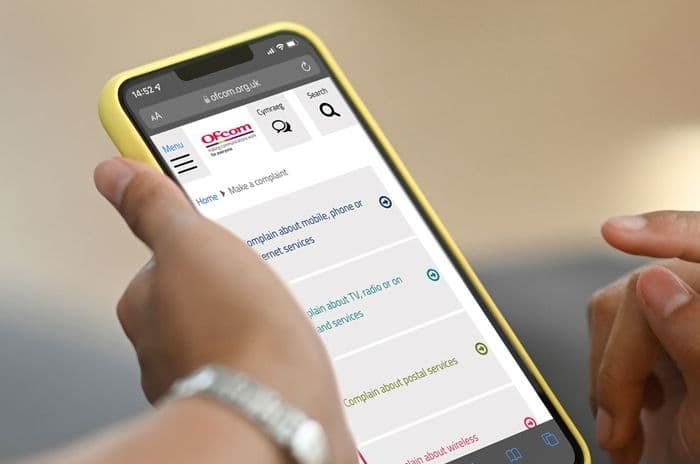 Source: Ofcom
The regulator carried out tests across five major cities - London, Birmingham, Manchester, Edinburgh and Glasgow - from March-June 2014.
This means that more rural parts of the UK are not represented, while Vodafone and EE's LTE-Advanced recent 4.5G and 4G+ roll outs, incorporating speed enhancing carrier-aggregation, are also not factored in.
But while Ofcom's headline findings prove the effectiveness of 4G over its predecessor, there's little in the way of detail about 4G's value for money, or performance for customers outside of the big cities.
Missed the mark
As mentioned, testing [pdf] was limited to just five major cities and was carried out before the rollout of higher speed 4.5G and 4G+ advancements.
Ofcom admit this is an issue, saying they could only test areas where all the major operators provide both 3G and 4G coverage. They also say they're undertaking further tests in the last three months of 2014, with results to be published in spring 2015.
The report as it stands is based on four standards for data connection performance: download speed, upload speed, web browsing speed and latency (the responsiveness of the network).
The survey found 4G download speeds to be more than twice as fast as 3G download speeds, and upload speeds to be seven times faster. Web browsing speed and latency were also both improved on 4G.
| | Download Speed | Upload Speed | Web Browsing Speed | Latency |
| --- | --- | --- | --- | --- |
| 4G | 15.1Mb | 12.4Mb | 0.78s | 55ms |
| 3G | 6.1Mb | 1.6Mb | 1.06s | 66.8ms |
EE led the way on 4G in the test areas for download speed and upload speed, although Three came out on top for web browsing speed and the lowest latency - or best response times - across 4G and 3G.
Conflicting research
The limited scope of Ofcom's data means fully assessing the current 4G consumer experience in terms of pricing, coverage and performance remains a tricky task.
Although more than 12 million people are now able to access a 4G service, existing formal and informal research on performance and coverage paints a conflicting picture.
Clearly the issues with a new and evolving market, coupled with technology vulnerable to testing variation, make it difficult to accurately benchmark performance.
RootMetrics run an ongoing series of tests, mostly in the major UK cities, monitoring advances in speed and reliability across the four operators.
EE come out on top in most of the major cities according to RootMetrics.
Other snapshot research suggests that in testing that includes rural areas, Three perform favourably, completing more tests than the other providers.
To further confuse things, OpenSignal's State of the Market Report - derived from user collected data - finds Vodafone best for speed, while EE has the best coverage.
Take-up taking off
After a slow start, take-up has accelerated dramatically.
Ofcom report 83 million active mobile subscriptions in the UK, with 57% of those accessing the Internet. With around 12.6 million 4G subscriptions in the UK, that means 26% of mobile Internet users are on 4G plans.
EE's 4G customer base now stands at 5.6 million subscribers. O2 have more than 3.1 million subscribers, while Three have 2.5 million and Vodafone lag behind with 1.4 million - although it's worth noting there's some variance in how the companies calculate their numbers.
Subscriber numbers are noticeably unbalanced due to the different starting points of each providers' rollout. Equally pricing has played it's part in 4G take-up so far.
For example, Vodafone's initial price for 4G - £22 for a 1GB sim-only deal - made them the most expensive of the four providers.
In comparison, Three charged their 4G customers the same price as they do their 3G customers.
It's likely as the rollout continues, and more customers switch from 3G to 4G, prices will continue to drop. The possibility of BT coming back into the mobile market will also help drive competition.
Quick, quick, slow?
Despite the different speeds reported in various tests between 4G and 3G, Ofcom has found no significant differences in satisfaction with cost and speed of connection between 4G and non-4G mobile users.
And while it's performing well at the moment, there's the distinct possibility that 4G will slow down as the network becomes busier and more congested.
OpenSignal say 4G speeds have nearly halved over the past year. Clocking in at 19Mb in September 2013, they were down to 10Mb by August 2014 - a reduction they say is due to the increased number of users on the network.
While the opening up of new frequencies may make up for increased user volumes, and carrier aggregation should improve data capacity, the industry is already looking ahead to 5G.
The 700MHz band, currently used for terrestrial TV, will be made available to mobile by 2022 - and 5G promises more than 1,000 times the data capacity of 4G.
In the meantime, 4G's value and performance remain open to some debate.