Tesco take on Three & EE in the battle for cheap 4G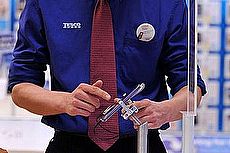 TESCO Mobile have announced that their existing customers can now turn on 4G services for a pocket-friendly £2.50 a month.
Tesco's are racing to the bottom price along with EE, who recently had a round of price cuts.
Neither have been able to compete with Three, however, who announced they would be offering superfast internet at no extra cost back in August.
Tesco Mobile have now officially switched on their 4G network, which will enable smartphone users to browse the internet at much faster speeds, and all pay monthly customers are eligible to upgrade.
Flexi-bendi Tesco deals
In a further attempt to get an edge on rivals, Tesco have also introduced a new 4G tariff called 'flexi-bendi', which undercuts most of its major rivals, including EE.
Not only can existing customers upgrade for just £2.50 a month, new customers can get their hands on faster 4G speeds for less than on many other networks.
The cheapest deal, at just a tenner, is a SIM-only plan offering 500MB 4G data, 5000 texts and 250 minutes.
Cheap 4G isn't restricted to SIM-only deals though.
At the time of writing, new customers can also get the Lumia 920 or Samsung Galaxy Ace 3 on a 24 month contract with the same allowances as above for just £17.50 a month.
Dissatisfied customers can switch back to 3G free of charge, or increase and decrease their data plan at any point - data allowances range from 500MB to 8GB.
Anyone worried about soaring costs can also add a cap to their Tesco account (more on caps here) so they don't end up with an unexpectedly high bill at the end of the month.
Tesco Mobile 4G is only available on pay monthly SIM-only and phone tariffs for now, but plans to introduce pay as you go deals next year.
Rival beating
Tesco's deals might not be able to compete with free 4G from Three but they are far cheaper than O2 and Vodafone, which start at £32 and £34 respectively.
EE was the first network to offer 4G internet almost a year ago.
However, as it's no longer exclusive to EE, the other networks have had chance to boost the competition with better deals.
At launch, EE added a £60 annual premium onto its packages for 4G. The cheapest tariff started at £26.
The cheapest tariff on Three is currently £15 a month and will include 4G for free. However, their 4G isn't available until mid-December, just in time for the Christmas rush.
Coverage issues
However, Three's service will have limited coverage, whereas EE is already in 100 cities across the UK.
As Tesco Mobile is a mobile virtual network operator (MVNO) hitchhiking on the O2 network, their 4G coverage is also fairly limited.
At the moment, users will be able to take advantage of the faster tech in London, Leeds, Bradford, Birmingham, Coventry, Leicester and Sheffield.
However, O2 is expected to roll out 4G to Newcastle, Glasgow, Liverpool, Manchester and Edinburgh in the next couple of months.
This slow roll out of coverage will be repeated across the networks and then repeated again when new spectrum becomes available at some point next year.
EE slashes prices
EE have signed up over one million customers to their superfast 4G service, which rolled out in October 2012.
However, they have been forced to cut prices to stand any chance of maintaining their lead.
In preparation for the launch of Three's free 4G service, EE got in their early by announcing its plan for 4G on pay as you go, a move that could tempt some people who would prefer not to lock into long term deals.
The price cuts will now mean that its entry level pay monthly tariff is £18.99, down by more than a quarter, from £26.
The plan includes 1,000 minutes, unlimited texts and 500MB 4G data. This is now just £2 more than the equivalent 3G price on Orange and T-Mobile.
For £18.99, customers will be able to choose one of the free pay monthly phones, but better handsets, such as the Samsung Galaxy Ace 3 and iPhone 5C will incur upfront charges.
EE - or Everything Everywhere - was created as a result of the merger of Orange and T-Mobile.
However, the network has struggled to gain new subscribers, with the vast majority of customers still with Orange and T-Mobile. This latest round of price cuts could be just what the network needs to encourage its customers to upgrade to EE.
Again, EE's new prices are significantly cheaper than the plans on offer from O2 and Vodafone - although they do both offer more data.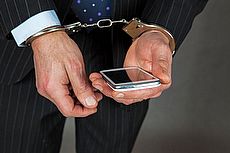 23 November 2017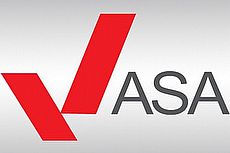 23 November 2017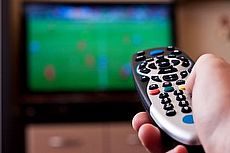 15 November 2017
Follow us or subscribe for FREE updates and special offers