OFCOM, the UK communications regulator, announced today that it's seeking buyers for spectrum currently owned by the Ministry of Defence (MoD).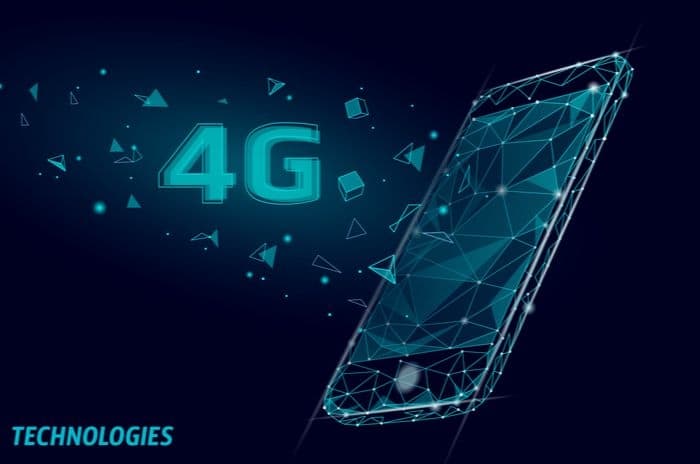 Credit: LuckyStep/Shutterstock.com
190 MHz of radio spectrum is being sold off, the equivalent of about 75% of the space Ofcom auctioned off in for 4G earlier this year.
Ofcom are strongly suggesting that networks could use the extra capacity to boost their 4G network coverage.
"4G is likely to open up a new wave of wireless innovation," Ofcom chief executive Ed Richards said.
"[But it] will also place huge demands on the UK's wireless infrastructure. Releasing MoD spectrum onto the commercial marketplace is an important step in helping to meet this extraordinary demand."
However, since all the available space is in bands under 5GHz, expect it to be used to improve existing 4G coverage, rather than dramatically changing UK 4G.
4G under the 5GHz band
The 190 MHz available breaks down like this:

2.3GHz band (2350MHz - 2390MHz): 40MHz
3.4GHz band (3410MHz - 3600MHz): 150MHz
In these bandwidths, 4G isn't great at getting through thick walls and may not be suitable for bringing service to very wide areas.
Ofcom note that networks may choose to use it "initially only in high density areas where capacity is an issue".
That is, not to cover notspots but rather to increase speeds in areas where a lot of people are using the network at one time.
Ofcom also speculate that the larger, 3.4GHz, portion of the spectrum in particular could be used for TDD-LTE services, which not all devices in the UK will be able to pick up.
EE, for example, uses the other 4G standard FDD-LTE, which more devices can use to pick up signal.
Slow route to selling up
The MoD spectrum has taken a slow and meandering route to sale.
A Government Spending Review in October 2010 first suggested that the sale of 500MHz unused publicly owned spectrum over the next ten years might be a money spinner.
The MoD, which is in charge of the vast majority of public spectrum, immediately tapped the 2.3 and 3.4GHz bands as unneeded and potentially lucrative.
However, it took until September this year for the MoD to hand the job over to Ofcom, citing the regulator's greater experience in such matters.
They'd better hope Ofcom do a good job: the sale is expected to raise about a billion pounds for the Treasury, though the money raised in the last auction fell short of the Government's expectations by about that much.
Ofcom win either way, though, since they're focused on improving the UK's 4G.
Although it's likely, even that's not a done deal, though.
Before any companies even get to start buying this spectrum they'll need to tell Ofcom what they plan on doing with it, so we could see some alternative uses at that stage.
Get bidding... again
The networks and other interested parties have until the end of November to make their comments.
The submissions will determine how the spectrum is eventually allocated but if the winners of the last auction - EE, Three, Vodafone, O2 and BT - express interest again it's likely to be back to auction again.
Other spectrum sales over the past year or so have taken some different approaches though.
After permission from Ofcom, EE launched their 4G service using 1,800MHz spectrum bandwidth which it had been using for 2G. EE also sold some of that same spectrum to Three.