From the start of this month, customers taking out new contracts with any mobile phone provider will be allowed to request a limit on their bill. These limits are designed to avoid additional or unexpected charges being applied, over and above the basic rate of their contract.
Known as 'out of plan' fees, Ofcom's intention to cap these fees has been known about since May 2017. Now, all new contracts must comply with these rules.
This comes on the back of the regulator's recent proposals to provide fairer, more transparent pricing on mobile phone contracts. These include separating the cost of the handset from the airtime, and automatically introducing a fair tariff at the end of a contract.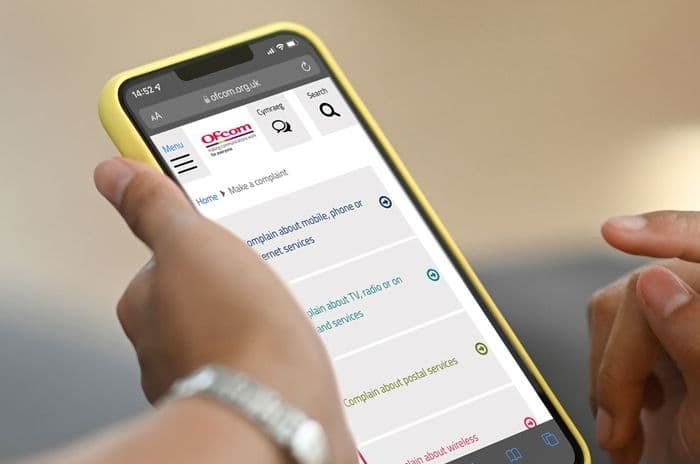 Source: Ofcom
How do the limits work?
Ofcom's limit rules apply to contracts started from October 1st, 2018. Customers have the ability to choose the limit they place on their account.
For example, if customers only want to use their included allowance and never to be billed on top, they can choose a limit of £0. For those requiring a little flexibility, they could choose £5, £10 or any amount they wish.
The limits apply to all phone services, including text, voice calls and data. However, charges made by third parties, such as calls or texts to premium lines, will not be covered.
Providers are required to offer advice on appropriate bill limit levels. They can make suggestions by looking at the customer's previous usage or based on their projected consumption of the contract.
Once the limit has been reached, services will be disabled. Texts, calls and data which would normally be charged for will no longer be available. However, customers will still be able to reach emergency services.
Existing caps from some operators
Some mobile operators already allowed customers to set their own price caps. For example:
Tesco Mobile: Pay monthly customers are already able to set a 'safety buffer' between £2.50 and £40
iD Mobile: Customers on Shock Proof plans are automatically set a limit of £5, but can adjust it up to £100
BT Mobile: Customers are not automatically assigned a cap but can do so using their online account, with the lower spending limit set at £5
Plusnet: This operator provides an automatic cap of £20, although this can be reduced to £2 or increased to £30
EE, Three and O2: All these operators cut off data once the allowance has been used but have not previously capped voice or text spending
Vodafone: Customers can opt in for a data cap, but do not apply it automatically and previously have not provided any other cap
The new Ofcom rules serve to increase the functionality of these caps, and to encourage users to set their own caps to suit their personal situations.
In addition to capping costs, the Ofcom rules specify that mobile operators must provide advance warning if a limit is reached before the end of the bill.
Proposals on handset charges
In addition to capping bills, Ofcom is consulting on proposals to review the pricing structure used by mobile phone companies. In particular, it is targeting contracts which fail to reduce in price once the handset is paid off.
This comes on the back of research from the UK's Citizens Advice, which found an estimated four million users had been charged for handsets which were already paid off.
Some providers have got the jump on any Ofcom ruling, such as O2 who have introduced a custom plan, splitting airtime and handset cost more transparently.
Ofcom's proposals include mobile operators breaking down contracts into airtime and handset cost, helping customers to see what they're paying for more easily. It also suggests moving customers to a cheaper tariff automatically at the end of the contracted period.
The proposals are under consultation until November 7th, after which time Choose will, of course, update readers on the outcome.
The Digital Economy Act
These changes are all filtering through from the Digital Economy Act. After obtaining Royal Ascent in April last year, the Act has put in place a number of rules designed to modernise the UK and give better protection for consumers.
Many of the changes have already been implemented, but a number are still in consultation or yet to be agreed upon.
Some of the changes taking place recently include proposals to stop price hikes at the end of contracts, making it easier for customers to switch mobile providers and regulation on the advertised speeds of broadband services.