Boris blunders on 5G broadband (sorry, London)
©iStock.com/simpson33
THE Mayor of London has pledged that the Capital will have a 5G network by 2020, despite the fact that 5G doesn't really exist yet.
London has enjoyed plenty of success at the top of the European technology scene over recent years and its reign doesn't look likely to end any time soon. Well, at least according to Boris Johnson.
The mayor has promised that London will be one of the first places in the world to benefit from really superfast mobile broadband speeds. He suggests that a 5G network will roll out across the city by 2020 as part of the long-term Infrastructure for London plan.
As the UK is still in the middle of getting mobile customers connected 4G, and not forgetting that 5G isn't actually a 'thing' just yet, Boris' six year time frame seems unlikely to say the least.
What is 5G?
5G is the term used to describe the fifth generation of mobile network connectivity.
Other than that, it is still a rather vague concept as it does not reference a specific standard, in the way that 4G is associated with LTE (Long Term Evolution).
LTE is a 4G wireless communications standard developed by the 3rd Generation Partnership Project (3GPP) way back in 2008. However, at the moment, there is no formal 5G standard.
One thing that will be an important factor is speed. While 2G could only offer up to 236Kbps, 4G is capable of up to 100Mbps, yet 5G is set to get even faster. Fast enough that films could be downloaded in less than a second.
According to Huawei, the Chinese mobile manufacturer, 5G will be 100 times faster than the fastest 4G LTE standard.
However, it is expected that the 5G network will focus less on speeds and more on connections and the Internet of Things. In other words, the big change we'll likely see in 5G, compared to its predecessor, is capacity.
5G will be able to perform consistently, without any drop in speed, no matter how many devices are connected to the network. Professor Andy Sutton of EE said the aim of the technology is to become invisible, to be "just there", like electricity.
London is earning a reputation for being the tech capital of Europe and that is why we need to ensure every Londoner is able to access the very best digital connectivity. Londoners increasingly regard broadband as another utility and I am expecting a wide variety of providers will want to work with me to make this aspiration a reality.
Boris Johnson
When is it really coming to the UK?
While 5G is seen as the future of mobile connectivity, the UK is some way off rolling out a network, especially by 2020.
It is expected that a 5G standard will be set by then, with applications appearing from 2022 onwards, so it's unlikely that consumers will have access to it before 2024/25.
So far, the UK's contribution to 5G consists of £11.6 million of taxpayer's money being used to partially fund a research centre at Surrey University and a deal that sees Britain team up with Germany to develop new mobile technology.
It takes around a decade to take a new network technology from research to being in use so 2024 sounds like a reasonable target.
South Korea is, as ever, developing new standards much faster than that. The country is planning to roll out a 5G trial by 2017, with the network becoming available commercially by 2020. Their government has already committed to ploughing $1.5 billion into the technology.
Why it might not happen
Boris Johnson might be confident that 5G will be a reality in the next six years, but others aren't as convinced.
Suggesting that will even be a 5G network in the UK is quite a bold assumption as for many 4G is still pipe dream, with some rural areas not even having enough signal to make a phone call.
The other stumbling block is the fact that what 3G, 4G, or 5G is defined as is often changed by region, country, or even operator or manufacturer.
For example, some of the networks around the world claim that LTE-A is 5G, yet in the UK it's still firmly considered part of the fourth generation.
So, while 5G will probably happen at some point in the future, London is unlikely to have it by 2020.
Boris has blundered before
Boris has been promoting London's status as "technology capital of the world" for some time.
Unfortunately, a lot of this tech talk is just Boris blundering. In 2010, he claimed that he was providing the city with blanket wi-fi coverage in time for the London Olympics.
He had planned to get Project Wi-fi up and running, with routers and repeaters in every single lamppost and bus stop, just in time for the opening ceremony.
In April 2012, when he realised that wasn't going to happen, he said his ambition was to make London "the most digitally covered and wi-fi accessible city in Europe, if not the world".
Having jumped the gun on wi-fi, few have the confidence that he can deliver on his latest 5G pledges by 2020.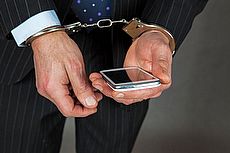 23 November 2017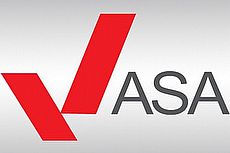 23 November 2017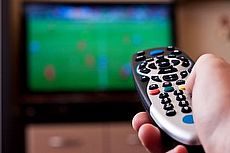 15 November 2017
Follow us or subscribe for FREE updates and special offers