Can EE survive the '4G curse'?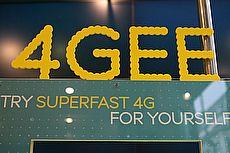 EE, the UK's 'fastest and most reliable network' will soon lose their 4G lead, according to network monitor Rootmetrics.
Speaking to PC Pro earlier this week, Rootmetrics CEO Bill Moore said that, although EE are maintaining their 4G speeds, Vodafone, O2 and, to a lesser extent, Three are starting to catch up.
Rootmetrics' own research, released just a couple of months ago, found that EE were by far the UK's best 4G network in terms of coverage, speeds and network reliability and their latest report, released today, still puts them ahead, though by a smaller margin.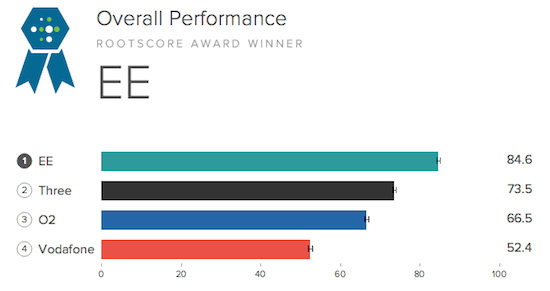 SOURCE: Rootmetrics report 23/5/14.
But, Moore said, early 4G success is a poisoned chalice: in the US, Rootmetrics saw that, as demand increased, high speeds become harder to maintain, and early leaders were overtaken by other networks.
Whether we'll actually see that pattern repeated is still up for debate, though. EE are bullish about maintaining their place as the UK's top 4G brand and are even starting to talk about 5G.
EE's 4G 'is slowing down'
We're seeing a speed up on all the other networks because they've [now] got LTE.
Bill Moore, Rootmetrics CEO
Rootmetrics research for London released in November and nationwide research released in March found that EE were the fastest network by some distance.
Now we're seeing EE speeds level out. In part, this is slow down as more people sign up to the service. EE added almost 900,000 new 4G customers in the first quarter of the year, 2.9 million subscribers overall, and is thought be on track to hit six million by the end of 2014.
"We've started to see some EE slow down... and we're seeing a speed up on all the other networks because they've [now] got LTE," Moore told PC Pro.
Note that Moore means slow down here in the sense that EE are starting to lose their lead in the 4G market.
EE 4G speeds themselves have stayed about the same because the provider has counteracted slow down caused by an increase in customers with expanded coverage.
And, as you can see above, Vodafone, Three and O2 speeds have increased.
The '4G curse': lessons from the US
Similarly, Moore compared EE's situation to that of Verizon in the US.
Verizon started their roll out at the end of 2010 and, similarly to EE, had a 12 month lead time on the other networks. But, after the first year, the demand of 40 million subscribers meant the network started to slow.
Verizon have admitted that the popularity of video streaming services was the cause of the slowdown. In larger cities, such as Chicago, New York and San Francisco, some users saw their speeds decrease by as much as 20%.
"There are certain hot spots that frankly the network hasn't performed at the level that we would like it to," said Verizon CEO Lowell McAdam.
5G will be reality in 2022
EE say they're aware that more customers means more spectrum and are already considering the next generation of superfast mobile broadband: 5G.
According to principal network engineer for EE, Andy Sutton, it wouldn't be a surprise if Asia springs some early launches of 5G, but it is unlikely Europe will see anything of a commercial nature until 2022 or 2023.
That gives EE plenty of time to work on 4G and allows it to work in tandem with development of 5G, he says.
Sutton and his strategy colleague, Ed Ellis, believe that in the future the demand for data - and particularly video - cannot be delivered by 4G.
Ellis claims that the volume of traffic over mobile broadband will be twelve times higher in 2018 than 2013, with video accounting for 67%.
The increased demand predicted by Ellis is largely down to the number of connected devices owned by EE customers. At the moment this is just two, but by 2020, the Internet of things could send this soaring to 27 devices.
With both more devices and 4K and 8K video coming in the near future, all networks are expected to need more bandwidth and latency than 4G can provide.
5G could be able to deliver speeds of up anywhere between 10 and 100 gigabits per second, up to 100 times faster than 4G.
5G or just better 4G?
EE have definitely made a case for the development of 5G, but concerns that the UK's top performing network is struggling to develop mean they might be better investing their time in the here and now.
If any lessons are to be learned from Verizon in the US, it is that a second 4G network could resolve any issues that EE potentially faces.
After declaring its first 4G LTE network complete, Verizon started turning on cell sites in its Advanced Wireless Services spectrum (1700MHz and 2100Mhz) and LTE small cells for areas with high traffic. This gave them the ability to double or even triple capacity nationwide.
EE have done something similar over here, which has allowed them to offer consumers double speed 4G in 20 UK markets. They have also recently announced plans to expand to another 40 towns and cities by the end of the year.
As EE have so much spectrum, they are able to allocate twice the amount of their 1800MHz spectrum.
However, double speed 4G is only an enhancement of the existing network. Not a second network like Verizon have in the pipeline.
Update note: this article was updated a few hours after publication to include the release of Rootmetrics' latest research and again on May 27th to clarify Rootmetrics' comments.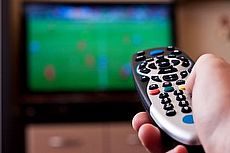 15 November 2017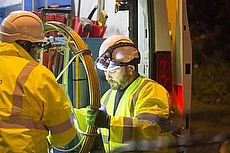 10 November 2017
9 November 2017
Follow us or subscribe for FREE updates and special offers