SINCE the launch of 4G, Vodafone and O2 have increased their internet speeds in the capital, but EE is the fastest by far.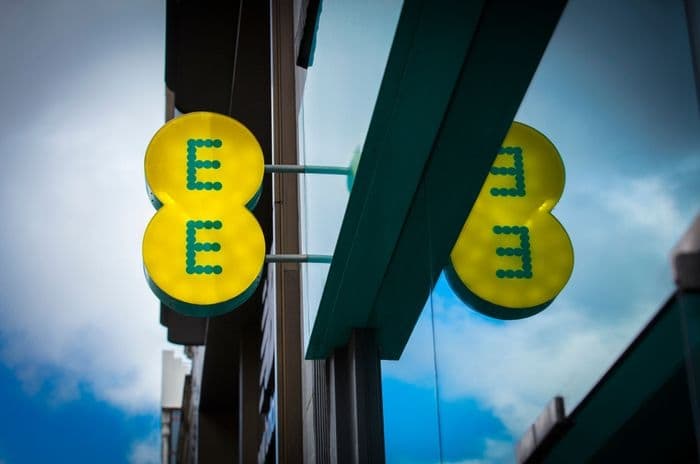 Credit: Electric Egg/Shutterstock.com
According to tests carried out by RootMetrics, the independent mobile network monitor, EE is well ahead in the race for high-speed mobile internet.
Customers of the spawn of Orange and T-mobile are enjoying download speeds more than twice as fast as those on other networks, according to more than 86,000 speed tests in London.
EE 4G users received average download speeds of 19.3Mb and average upload speeds of 12.9Mb, far faster than any of the other networks and faster than the UK's average home broadband speed, which Ofcom measured as 14.7Mb in May this year.
EE does have the advantage however as they launched 4G first, in September 2012 - a year longer than the other networks.
4G boosts speeds for all
Both Vodafone and O2 saw their download and upload speeds increase from when their 4G services were launched two months ago.
Vodafone is slightly ahead of O2, with average download speeds of 9.5Mb and upload speeds of 4.7Mb.
On average, Vodafone customers saw download speeds of 7.1Mb and upload speeds of 3.7Mb.
As we covered after the 4G auction win, Vodafone like EE bought the most spectrum in the higher frequency band 2600MHz, which will allow them to offer the most data capacity within large cities - reducing the effects of network congestion - slower speeds - as more users sign up.
At present, Three don't offer 4G services, so their 3G internet speeds were far slower than 4G competitors.
Three users managed to reach 5.4Mb for downloads and 1.6Mb for uploads on average, but that will change when Three launches 4G in December.
As well as 4G, RootMetrics compared network performance for calls and texts and general reliability.
EE top for mobile internet and texts
EE won the best text performance but failed to take the top spot for calls, with O2 landing first place.
Overall, EE was the highest rated network taking ratings for all services - email, average speed, success rate and accessibility - into account.
O2 came second, followed by Vodafone and Three.
Increasingly good performance is doubly good news for the networks as they'll soon face an Ofcom enquiry into mobile speeds.
Ofcom prepare mobile review
While the review into speeds, due to be published in Spring 2014, will partially focus on the average speeds mobile broadband users experience throughout the UK, the regulator has emphasised one aspect in particular: notspots.
According to Ofcom's Infrastructure Report, released last week, there has only been a small improvement in the number of premises with 3G coverage from all operators, up to 79.7% in 2013 from 77.3% last year.
That means many parts of the country are still stuck in notspots, despite service commitments from the networks.
Northern Ireland has been the best British nation to improve its reduction of notspots, thanks to investment by EE and Three.
There are now just 2.6% of premises with no 3G coverage at all, down from 11.7%.
Whilst it's still a way off the UK average of 0.9%, it has improved significantly and is now in front of Scotland, which lags behind with 3.4%.
The regulator also found that just 35% of A and B roads in the UK are served by all major mobile networks and almost 10% have no service at all.
The concern about the lack of access to mobile services is so high that Ofcom even stated that 'Government intervention' may be necessary.
This is a move supported by the Countryside Alliance, which said good connectivity is essential for rural communities.