Switching broadband and moving house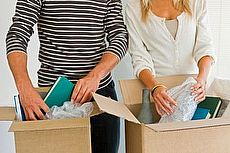 ACCORDING to Ofcom research, about 30% of customers with the biggest broadband providers aren't satisfied with their service.
It's a shame, we think, because broadband is one of the UK's most competitive and crowded markets. Many providers - great ones - are dying for your custom.
All it takes is a switch - and since June 2015, when MAC keys were assigned to the history books, that should be much simpler.
In our guide to jumping ship we cover what to do when fed up with an existing provider, moving home, or just fancy a change.
But before skipping ahead, we recommend reading this first section, which covers whether or not customers are free to switch, and if not, what it's likely to cost.
Check whether it's free to switch
Most broadband providers deal in 12 or 18 month contracts.
Breaking the contract by moving within that initial period will almost always incur an early termination charge. Our guide to how these work, and the rare occasions customers won't face them, is here.
In 2012, Ofcom stepped in to cap the amount ISPs could charge but even so, it remains an expensive move.
Anyone who isn't sure whether they're in contract, or how far they have left to go should get in touch with their provider to check, or have a look at our article on the subject.
Those thinking of moving to EE home broadband will find the ISP willing to reimburse some of the cost by adding credit to the new account. See our full review for more details.
More often, however, it's simpler and cheaper to wait until the end of the contract to move. At that point most providers allow users to cancel with 30 days' notice and no penalty fees.
But perhaps "cancelling" is the wrong word. It's more often the case that people need to talk to their ISPs about transferring their service, as cancelling is taken to mean cutting off all services and restarting from fresh.
Desperate to leave?
Sometimes, waiting isn't an option: we simply want to get going now.
Customers who are seriously unhappy may find it possible to break their contract if there's a serious fault on the part of the provider - for example, the speeds are appalling, or the deal was mis-sold.
Complain to the ISP first, preferably in writing. If the issue isn't resolved and the provider refuses to release you from the contract, exercise your right to complain to an independent adjudication body.
There's no one body covering all broadband providers, but we break down who deals with which providers in this article.
Note, however, that get out of jail free cards are rare. It's not admissible to leave a contract because of a house move: broadband providers will often demand to come with you.
Should it be the case that the current provider doesn't supply the new address, it's likely early termination fees will apply.
Moving house?
That said, moving home does change the rules slightly.
Most providers prefer to stick, like a limpet, when a customer goes to a new home.
In the main, they won't charge for the privilege, but most will insist on signing movers up to a new minimum term contract of 12 or 18 months.
Notice we said "most". Some providers do charge under certain conditions: Plusnet will charge anyone who doesn't sign up to a new contract of at least 12 months a whopping £65.
There are also some potentially unavoidable costs involved in moving home. Sometimes the new property will need a new line installed (up to £130), or a new phone number (around £36).
Providers give suggested notice periods (i.e. how long a customer should get in touch before they move) as follows:
| Provider | Notice period | Any charge? | Full rules |
| --- | --- | --- | --- |
| BT | At least two weeks | Free unless you need a new line or upgrade | More here |
| John Lewis | At least a week | Free, but £65 if you move again or leave within 12 months of moving | More here |
| Plusnet | Two to three weeks | Free, but £65 if you move again or leave within 12 months of moving | More here |
| Post Office | At least 15 days | Free unless you need a new line or want to keep your number | More here |
| Sky | At least two weeks (90 days max) | £35 for a standard installation at the new address, a none standard installation may cost extra | More here |
| TalkTalk | 14 days minimum | Free | More here |
| Virgin Media | At least one month | Free with the Quick Start, self instalment option, or £20 for an engineer to come out to the new property | More here |
| Zen | "As soon as possible", but at least seven working days | Free for standard broadband. "Charges payable" for fibre customers, including new Zen Talk installation fees. | More here |
The difficulty with that, however, is that services change from area.
For example, people who have Sky broadband and move to an area not covered by any of the ISP's exchanges are likely to be asked to move to their "off net" service, Sky Connect.
This provides a connection of up to just 6Mb, has a limited data allowance, and costs considerably more - which may well be enough to make some customers determined to leave.
Back when Virgin Media had an off-net ADSL service, Virgin National, they would also expect customers moving to an area not covered by their cable network to stay with them.
But in November 2014 Virgin sold their off-net customers to TalkTalk.
Anyone who thinks they'll be moving to a non cable property - check here will have to leave the ISP completely and may face early cancellations fees.
Should either of these situations be the case, customers have no more rights to leave than those who just want to leave, as outlined in the section above.
The other problem faced by people moving house is whether they'll have a working phone line at the new address.
Along with confirming whether or not a service is available in the new house, the ISPs' postcode checkers will often mention whether the phone line is working, too. If not, it's possible to check with BT direct here.
A new line can cost up to £130 with BT. Most providers charge less, BT often run offers on the cost of installation, and many will throw in installation free of charge for those entering into a new contract.
See our new phone installation guide for more information on this.
Finally, in the rare situations where users take their phone line from one provider, and their broadband from another: sort out the new telephone line first.
Tell the phone company who will be providing the broadband, and ask for a "Linked Order Reference Number".
Then give that reference to the ISP as soon as possible, which should help ensure minimum downtime.
Find a new provider
Once free to switch, or resigned to paying cancellation fees, do some research and choose a new ISP.
Then contact them, or put an order in online. That's about it - with one or two exceptions, which we cover below.
Depending on the notice period required by an old ISP, it may take anything from two weeks to a month to be moved across.
Most of the bigger ISPs, Sky, EE, Virgin and TalkTalk require 30 or 31 days' notice. Although some, like BT and Plusnet, may offer a reduced period for older customers.
Expect both the old and new ISP to get in touch - but all the old ISP is allowed to do at this point is send a letter confirming the details of the switch and any termination fees that apply.
What about MAC keys?
For the past few years there's been a confusing situation where some providers required people thinking of leaving to contact them first, while some were happy to transfer a customer upon notification from the new provider.
Since June 2015, anyone moving between providers on the Openreach network has just one option, and as outlined above it's the easier of the two.
We talk more about how the switching process has been changed here.
By getting rid of the need to contact the provider we want to leave, situations like those mentioned by some of the commenters below should no longer happen.
The providers who wanted us to contact them first were those who insisted on issuing MAC keys, codes that looked something like this: BBIP12345678/1AB23.
Written into their terms and condition was the proviso that anyone who left without requesting - or using - a MAC key would be charged an extra fee on top of any other cancellation penalties.
So if the new ISP didn't use the MAC key a customer gave them, the customer would be charged.
The exception: Virgin Media
The June 2015 changes don't apply to people moving to or from Virgin Media - or any other non-Openreach provider, like a satellite ISP.
Customers still don't need a MAC key, but because they run on completely separate networks, people moving to Virgin from one of the other ISPs will need to completely cancel their service; the same goes for those leaving Virgin.
This is known in trade parlance as "cease and re-provide" - effectively cutting off the existing line before a new service is installed afresh.
It's a drastic step, and for anything other than moving onto or off the cable network from the copper wire network, it really shouldn't be necessary.
The other reason to avoid it if at all possible is that ISPs charge extra for disconnecting the line.
Whether leaving or joining the Openreach network, customers will need to contact both their old and new ISP. For one thing they'll need to confirm cancellation of the old service - which includes that cessation order.
But it's also worth trying to co-ordinate between the two ISPs to minimise the period in which they have no broadband or phone service.
There's more on switching back from Virgin, or to a BT-based service, in our guide here.
Final checks...
The input from customers should be minimal at this point: barring complications, once the notice period has been served the new service should go live almost immediately.
Bonus switching points: get cash back
According to Ofcom, in late 2010 UK broadband users were collectively owed £10 million in unclaimed credit from their old bills.
That could be in the form of advance line rental - usually of the monthly or quarterly variety, not for those who pay for a year in advance - or for forgotten about promotional credits or refunds, and so on.
Some providers will automatically refund anyone who's more than £1 in credit; others will expect the user to get in touch for anything less than £20. We've a guide to who coughs up and who needs to be nudged, in this guide.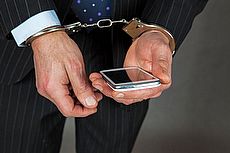 23 November 2017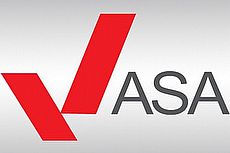 23 November 2017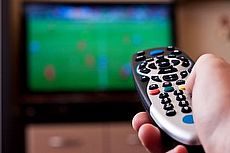 15 November 2017
Follow us or subscribe for FREE updates and special offers