Are flexible contracts worthwhile?
©iStock.com/ugurhan
FLEXIBLE broadband gets a bad press.
Short and "no contract" deals are hard to track down, they can come with prohibitive setup costs, and lack the discounts and deals ISPs use to reel in customers long term.
In fact, the incentives for agreeing to a 12- or even 18-month contract are large enough, and the alternatives - like getting by on mobile broadband or free wi-fi - have become so much better, that we have to wonder: are flexible contracts ever worthwhile?
We'll start by looking at those providers that do offer short contracts - but ultimately, they aren't going to be for everyone. Look to the next sections for alternatives.
Flexible home broadband
After years of being able to count the number of national broadband providers that offer contracts of 30 days or shorter on one hand, we've now got a veritable glut of them (well, six that we know about): Plusnet, Zen, Direct Save, Now TV, Pulse Broadband, and Tentel.
There's one more provider offering them, but as we explain in our full review of Hyperoptic, it's only available to the lucky few in buildings connected to their fibre to the premises network.
Here's a comparison of the cheapest options from each (for more see this page):
Package
Broadband
Contract terms
Upfront cost
Monthly price
Non Contract 20GB Broadband + Pay Per Use calls
Up to 17Mb
20GB usage
1 month
£33.90
£28.90
Brilliant Broadband + Entertainment Pass (No Contract)
Up to 17Mb
Unlimited
No min term
£60
£24.99
for 12 mths,
then £32.98
Unlimited + Line Only (30 day contract)
Up to 17Mb
Unlimited
1 month
£50
£23.99
for 12 mths,
then £31.48
Pulse8
XL Home + Line rental
Up to 17Mb
Unlimited
30 days
£49.95
£25
Tentel
Hello Broadband 5
Up to 17Mb
GB
30 days
£35
£20.48
20Mb Fibre Broadband + Evening and Weekend calls
Up to 20Mb
Unlimited
30 days
£40
£27
Unlimited Broadband + Line Only (No contract)
Up to 17Mb
Unlimited
1 month
Free
£32.99
Calls and other packages
As we've included the cost of the phone line above, it's worth noting that only Hyperoptic bundle any calls in with the cost of the line rental, giving customers unlimited evening and weekend calls to UK landlines and 0845/0870 numbers.
It's also possible to sign up for their 100Mb or 1Gb packages a month at a time, with for prices starting from £38 and £64 respectively.
Pulse8 keep things very simple by not offering any call bundles at all, but their call charges are highly competitive.
They only sell unlimited broadband deals - including fibre broadband without a contract - but be aware that their standard broadband is sometimes subject to a "soft limit" of 100GB.
Plusnet and Now TV also only offer unlimited deals, but they give customers a choice of line rental only, evening and weekend calls, or anytime calls. Plusnet also have an international calls option; Now TV's anytime deal includes discounts on calls to certain destinations.
Now TV also offer unlimited fibre broadband of up to 38Mb (for £18 a month) and up to 76Mb (for £26) on the same no-contract terms.
Direct Save offer the choice of evening and weekend calls to UK landlines for £2.95 more per month, or anytime calls for £6.75 a month. The latter option also includes reduced charges for calls made to the four main mobile networks.
Those worried about being able to stay within the 20GB cap can add an extra 5GB at a time for £5, or opt for the no contract Broadband Family deal, which gives unlimited usage for £16.95 a month.
For £23.50 a month, Zen will upgrade the line only landline to provide what they call Line Rental Plus. For the extra £6.51 per month, customers will get unlimited anytime calls to UK landlines and 0845 and 0870 numbers.
They only offer unlimited usage to customers willing to sign up for at least 12 months; flexible users can buy more data in increments ranging from 1GB for £1.49 to 50GB for £74.50.
Tentel offer call bundles ranging from 60 minutes to UK landlines, or half price calls to mobiles, for £2.50 a month, up to unlimited landline calls for £7.50 a month, or unlimited international calls for £10 a month.
Anyone thinking 5GB a month sounds a bit stingy might want to consider one of Tentel's other two deals - 40GB for £6.99 a month, or unlimited access for £12.99 a month.
Do I need the phone?
Of the above providers, three allow people to take their broadband without also taking a phone line: Plusnet, Zen Internet and Hyperoptic. All three raise the cost of the broadband when it's not being bundled with a phone line:
Plusnet broadband only: £15.99
Zen Internet broadband only: £15.40
Hyperoptic broadband only: £24
Hyperoptic aside, going without the phone line isn't all that likely to save that much money, as customers will still need a BT-compatible landline to get broadband from either Plusnet or Zen.
Setup costs
Assuming there's a working phone line in place, only one of the providers above offer free set up as standard - and that's Zen Internet.
At the time of this update, Direct Save are also offering free setup, but be aware that it usually costs £24.95. Tentel charge £35, while Pulse8 charge £49.95.
Plusnet charge £25 for those taking both broadband and home phone, and £50 for those who just want broadband.
Now TV's standard broadband setup fee is £40; the fibre deals come with a £60 fee. Both are reduced to £5 for those willing to forgo the flexibility and sign up for 12 months.
Hyperoptic's no-contract setup fee is £40, whether the customer is taking a phone line or not.
Getting the best flexible broadband deal
Here are some more tips on getting the best deals.
1. Check availability: None of these providers offers universal coverage across the UK, or, in the case of Plusnet and Zen Internet, for the same price everywhere they are available.
Our postcode checker will show which services are available, and for what price.
2. Cheap deals: Plusnet are fairly cheap anyway, and Now TV's Combo deals (powered by Sky) have been designed to be as cheap as standard broadband deals, so although set up costs are fairly high, it's possible to get flexibility from a tried and tested provider at a reasonable price.
As mentioned above, both Plusnet and Zen Internet charge less for customers taking both broadband and phone, so consider bundling.
Alternatively if it's just the broadband part of the contract that's bothersome, look into an upfront line rental deal to bring the cost of the home phone down, then use those savings towards securing a better broadband deal.
3. Look for free routers: Most contract broadband providers supply wireless routers free, asking only for the cost of postage and packing. The same applies to all but two of the providers listed above regarding their short-term deals.
But the equipment must be returned when the service is cancelled, on pain of a hefty hardware charge - so getting proof of postage is a must.
Zen and Pulse8 expect customers to supply their own router, though they do both sell a variety of models during the signing up process; Tentel also offer customers the choice of a better router or a wi-fi extender for an extra fee.
4. Take customer service into account: Zen's reputation for customer service is absolutely spotless, although users pay for that level of service.
Find out more about the advantages of the best service here.
5. Look at notice periods: Once we've served the initial month, Pulse8 ask for just 10 days' notice that we want to cancel. Both Plusnet and Zen ask for 14 days, while Direct Save require 28 days' warning. Tentel ask for 30 days; Hyperoptic ask for one month's written notice.
Rather unusually, Now TV say we can cancel our full (triple play) bundle with them "at any time before the next payment date" - or users can choose to drop just the TV part of the deal once they've seen out the first month.
Mobile broadband
As shown above, even Plusnet, famous for being low cost, charge quite a lot for flexible contracts.
One way around that is to grab a mobile broadband deal, and taking the connection wherever we go.
The downside? Speeds are slow, coverage is sometimes patchy and data is expensive. This isn't an option that will suit heavy users.
Find out more and see prices here.
And remember that a phone can become a modem and connect our computer or other devices to the internet.
Free wi-fi
Another option is to take advantage of free or cheap wi-fi hotspots.
If, for example, when checking our network preferences, we see that BT Wi-fi is available in most of the places we visit, we could buy access for £39 for up to 30 days - with no hardware installation or set up costs.
Find out more in our full wi-fi guide.
When is flexible worth it?
The alternatives are pretty attractive, so what makes a short contract truly worthwhile?
Paying more for quality
Fundamentally, those with short contracts tend to be paying more to benefit from a high quality connection - home broadband offers the best speeds and cheapest prices per MB of usage on the market.
Taking a short contract is, for many, a way of ensuring quality in another sense.
With a long contract, people whose ISP disappoints them have to wait to switch provider, or face often high early termination charges.
Short contracts mean users can move easily if things go downhill. It's a good option for those who really value their connection.
Students (sometimes)
Standard 12 month deals are often cheaper than 'specialist' student broadband contracts for the academic year.
But termination fees, or paying for the remaining months of a contract that aren't needed can add up.
So for students staying in one place for fewer than nine months, a short home broadband contract can be much better value - and as we've shown above, it's possible to get even unlimited data for a reasonable price.
All in all
For the terminally indecisive and those staying in one place for fewer than nine months, flexible broadband packages offer the best value with the least stress.
However, for those who rarely go online, mobile broadband - through a phone network or free wi-fi hotspots - could be a better option.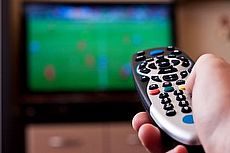 15 November 2017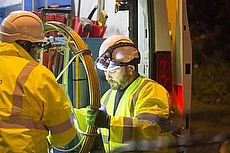 10 November 2017
9 November 2017
Follow us or subscribe for FREE updates and special offers