Short term broadband deals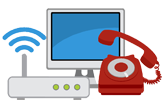 }
Comparing broadband deals with us offers you:
Powerful search to find the best deal
Guides and reviews to help you decide
Broadband without a contract is available from a select few providers, usually offered on a month by month basis. It's a useful option for people who might not benefit from being tied into a lengthy commitment.
Check availability and compare short term broadband deals using the table below.