Mobile provider confirms significant increases to pay as you go mobile plans across calls, texts and data.
It will cost PAYG customers 35p per minute to make calls, a 250% increase compared to the current 10p per minute.
The cost of sending a text message will rise by 50% to 15p per message and the cost of each MB of data will double to 10p.
This new pricing structure comes into force from 12 July 2022, although customers can simply leave Three to avoid paying the new rates.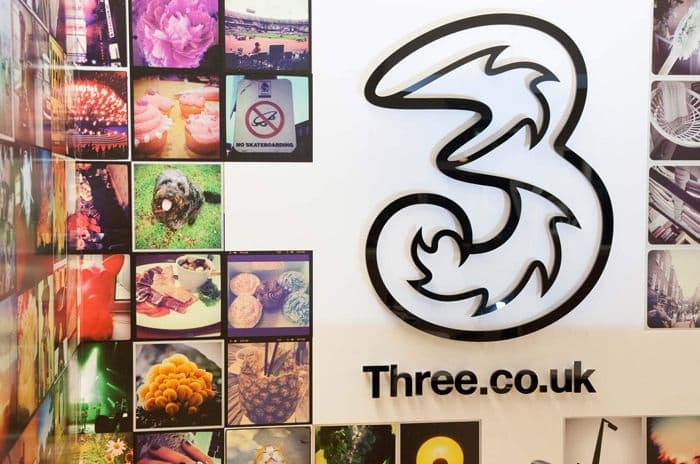 Significant increases
Three have announced their PAYG mobile pricing will alter from July, with the following changes taking place:
Call costs will rise from 10p to 35p per minute (minimum 1-minute charge applies)
Text messages to UK mobiles will rise from 10p to 15p per text
Data usage within the UK will rise from 5p to 10p per MB
These are significant increases across the board, although the 250% increase in voice calls is likely to startle many customers.
Anyone who is unhappy with the price rise can disconnect from their Three PAYG account at any time. Three say customers can request credit refunds of any balance left on their account by 17 July 2022.
Three pricing
This is the second time in just over a year that Three Mobile have decided to increase the pricing of their PAYG plans.
In February 2021, they also raised their prices for calls, texts and data. If we look at what prices were like before that date, we can see how much PAYG costs on Three have increased over the past two years:
Call costs increased from 3p to 35p per minute, a rise of 1000%
Text message costs increased from 2p to 15p per text, a rise of 650%
Data costs increase from 1p to 10p per MB, a rise of 900%
Like other mobile providers, Three point out that customers may be better served by moving from traditional PAYG to data packs instead.
Three's Data Packs have an allowance that lasts 1 month from date of purchase and come without a contract, although customers can access better packs if they agree to auto-renewal on these plans.
The scale of the increases seen between 2020 and 2022 on Three's PAYG plans suggests they are trying to push customers towards Data Packs instead.
However, they also made large increases to out of allowance pricing in July 2021, including a £1 per minute increase in calls costs and a 35p increase in texts to non-EU countries.
PAYG
Traditional PAYG services have declined in recent years, with providers looking to recurring data plans with expiring allowances instead.
For instance, O2 scrapped their traditional PAYG SIMs in November 2019 and instead directed customers to Big Bundles.
We've also seen providers like giffgaff raising out of allowance pricing in a bid to encourage customers to take more generous data packages that cover all their usage.
The old-fashioned method of topping up a certain amount and using it for calls and texts until it ran out doesn't seem to have much place in the strategies of major mobile providers, even though there are sometimes good deals to be had from mobile virtual network operators (MVNOs) instead.
From the perspective of mobile companies, it serves them better to have customers on recurring data plans even if they're not on a fixed contract. However, customers who only use their phones rarely may feel penalised by this switch away from traditional PAYG.