From 11 February 2021, customers can choose 25GB of data for £15 or 100GB data for £20, adding to two other 5G-capable packs available.
An extra 1GB of data is also being added to the regular £8 goodybag, bringing the total amount of data in that pack up to 3GB.
However, the out of allowance costs for accessing data is rising from 23 February 2021, doubling to 10p per Mb.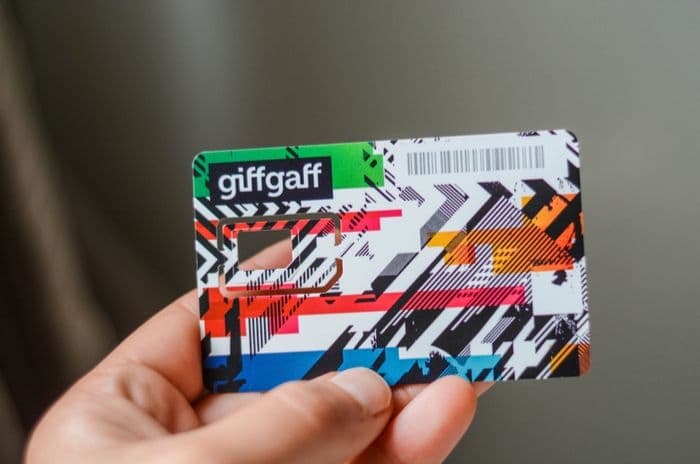 Credit: olesea vetrila/Shutterstock.com
Extra options
These two new golden goodybag options from GiffGaff provide unlimited calls and texts, plus 20GB EU roaming as standard. The difference is the amount of inclusive data:
25GB of data in a £15 golden goodybag
100GB of data in a £20 golden goodybag
These options join the original golden goodybags:
9GB of data in a £10 golden goodybag
Unlimited data in a £35 golden goodybag
The difference between golden goodybags and regular ones is the golden options are 5G-ready.
Customers on giffgaff's network who want to use their 5G services will need to buy golden goodybags as well as having a 5G-ready handset and 5G SIM.
Both new goodybags will be available from 11 February 2021 onwards.
Learn more in our review of GiffGaff here.
5G on giffgaff
The launch of these two new golden goodybags follow giffgaff resuming their rollout of 5G services to customers earlier this month.
Their 5G had originally launched in October 2020, but they announced soon after the apparent launch they were unable to proceed with the rollout as they weren't ready.
Now giffgaff have once again activated their 5G services, and existing customers can upgrade their 4G SIM to a 5G one if they want to take advantage of the new goodybags.
Even so, they do say on their community forum that they're not promoting their 5G too much just yet, which suggests they may still be uncertain about how their switch-on is going to go.
As giffgaff run on the O2 network, their 5G coverage is dependent on how O2 are doing. Earlier this week, we reported O2 were improving their 5G network speeds in the latest report from RootMetrics.
Learn more about 5G coverage in this guide or read about the best network for 5G.
Other giffgaff announcements
Two other small announcements were also made in giffgaff's statement, one about a regular goodybag and the other about pay as you go (PAYG) pricing.
The £8 regular goodybag will now have 3GB of data instead of the 2GB it had previously, and this change kicks in for existing auto-renewal customers and new customers from 11 February 2021.
£8 is the second cheapest goodybag that giffgaff currently offer, with the cheapest bringing 500Mb of data to customers for £6 per month.
On the PAYG side of things, giffgaff have become the latest network to hike their prices for out of allowance data charges.
After 23 February 2021, customers will be charged 10p per Mb of data used outside their goodybag allowance, up from the 5p per Mb they are currently charged.
The way giffgaff's goodybag system works is that a customer's account balance will be charged on a recurring basis for their chosen goodybag. If there isn't enough money in the account to cover the price of a goodybag (or the allowance is used up before the new one is applied to the account), PAYG charges apply until the balance is completely used up.
Back in 2019, giffgaff admitted failings in the way they handled goodybag bundle purchases between 2011 and 2018. In many cases, the bundles were not applied to the account immediately, with customers being charged PAYG data or call rates instead.
However, it's worth pointing out giffgaff are now one of the signatories of Ofcom's Fairness for Customers commitments, which includes a commitment to ensure procedures work effectively to treat customers fairly.