Only customers who use optional services such as international calls or use more minutes than their plan allows will be affected.
It includes a £1 per minute increase in international calls from the UK to non-EU countries and a 10p per minute hike in the cost of calls to UK landlines.
Three say they haven't raised their out of bundle pricing for almost three years, linking the need to review prices with their £2bn investment in mobile infrastructure.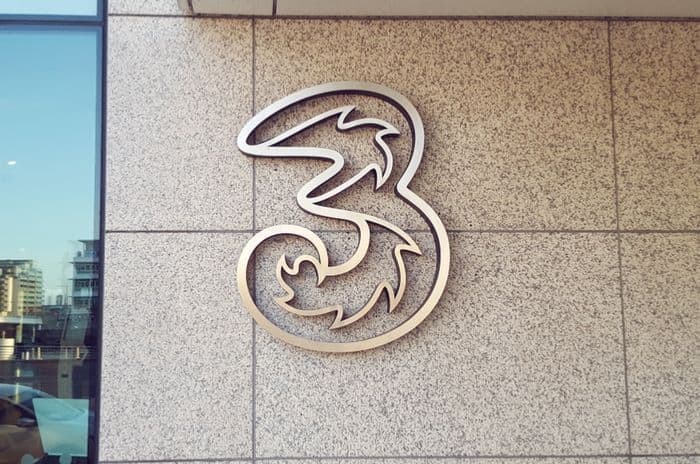 Credit: Lloyd Carr/Shutterstock.com
Price increases
Many of Three's out of allowance and additional service fees will see increases from 1 July 2021.
These are some of the largest hikes:
£1 increase for international calls from the UK to non-EU counties (up to £2.75 per minute)
35p increase for international texts from the UK to non-EU countries (up to 65p per message)
£2.56 increase for International Special Numbers calls from the UK (up to £2.75 per minute)
£1 increase for itemised paper bills (up to £2.50 per month)
As well as this, there are some increases that more customers may fall foul of such as a 10p increase in calls to standard UK landlines (up to 65p per minute) and a similar increase in the access charge for premium rate numbers in the UK.
Multimedia messages are also increasing from 55p to 65p and UK video call costs are rising from 51.1p per minute to 65p.
Who's affected?
Most Three customers won't be affected by these changes as they only apply to charges outside of a customer's allowance.
For example, Three mobile customers on pay monthly device or SIM only deals have unlimited minutes included, and even their pay as you go bundles have that facility too.
Yet many customers will occasionally use services such as calling premium numbers or sending SMS premium shortcodes to enter competitions or donate to charity (those messages are rising by 5p to 15p).
While Three point out services like these are optional, it's still an increase that some users will be unable to avoid if they want to carry on using their phone to carry out certain tasks.
Read more about the network and their plans in our guide to Three's mobile network.
Network investment
The backdrop to all this is the £2bn Three say they are investing into their mobile network.
We reported back in February that they had increased the number of 5G sites on their network from 1,000 to 1,250 within a few months, plus they had increased 4G capacity across 1,500 sites to improve download speeds for customers.
Investment like this costs plenty of money, and the pressure on all mobile networks to continue rolling out 5G services and encourage customers to upgrade is high.
Alongside this, all four mobile operators are investing heavily in their 4G networks to meet the targets set out in the Shared Rural Network (SRN) agreement.
Three have already confirmed they are working with O2 and Vodafone to build an additional 222 masts across the UK by 2024, with each network required to hit 90% coverage by 2026.
Yet Three's mobile customers may well feel hard done by. Not only were pay monthly customers hit with a 4.5% bill increase in April, the popular Go Binge service offered by the network was scrapped for new and upgrading customers late last year.
We recently put Three head-to-head with Vodafone in a new mobile comparison guide - check it out here.