Existing customers can continue to use their Go Binge allowance as usual until the end of their contracts.
If they upgrade or sign a new contract, however, they will lose the Go Binge benefit as it is now considered a legacy benefit.
Three say they have scrapped the service due to many of their plans now offering generous or unlimited data allowances.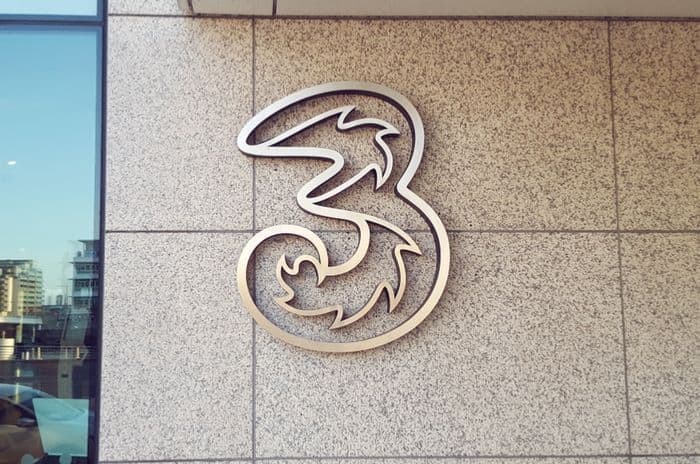 Credit: Lloyd Carr/Shutterstock.com
What was Go Binge?
Go Binge was launched to great fanfare in July 2017 as a way for Three customers to use certain streaming services without impacting their data allowance.
So, customers signing up to Advanced Pay Monthly and SIM Only plans with at least 12GB of inclusive data or Pay Monthly Mobile Broadband plans with at least 15GB of data could use the following services without eating into their monthly data:
Apple Music
Deezer
Netflix
Lifetime
Snapchat
SoundCloud
TVPlayer
The attraction for customers was clear: streaming a show on Netflix while they were away from home could quickly use up their data, and Go Binge meant this wasn't an issue.
The service was even available in Go Roam destinations, allowing customers to use Go Binge while on holiday.
It was also included in their HomeFi 4G broadband plans, a bonus for those signing up to 4G home broadband worried about data limits.
Why has it been scrapped?
Three say a review of their products has led to them scrapping Go Binge as an offer for new and upgrading customers.
They argue they provide data plans with high allowances or unlimited data, and the way customers stream and consume services is changing.
It's certainly true Three offer unlimited data plans, but the major benefit of Go Binge was the ability to use specific zero-rated services rather than paying for a lot of extra data every month that might not be useful.
Three are apparently looking at new ways to reward their customers, and there will hopefully be more information on this in the coming months.
As things stand, Three have lost of their defining features, and it leaves Go Roam as one of their major bonus features - not a brilliant attraction in the middle of a global travel-limiting pandemic.
What do other networks offer?
EE recently won an award for their Smart Plans with Swappable Benefits which allow customers to alter their extra service subscriptions throughout the life of their contract.
Currently, Apple customers can choose from Apple Music, Apple TV+, Apple Arcade, BT Sport Ultimate, Roam Further or Video Data Pass benefits.
Android customers can choose from Apple Music, BT Sport Ultimate, BritBox, Amazon Prime Video, Roam Further or Video Data Pass.
O2 offer a 12-month extra subscription to customers on their O2 Refresh plans from the following: Amazon Music, Amazon Prime Video, Audible, Cafeyn, MelodyVR, McAfee Mobile Security Plus, Calm, International Bolt On or O2 Travel Inclusive Bolt On.
Meanwhile, Vodafone offer Entertainment plans with one of the following for the life of the contract: YouTube Premium, Amazon Prime or Spotify Premium.
So, Three are now left without a flagship entertainment feature, and it's clear they will need to replace Go Binge with an attractive offer to compete with their rivals.
Read our review of Three mobile or check out our guide to SIM only deals to find out more about the cheapest SIM only deals on the market.
Or compare mobile phone deals from different networks using our free checker.