UK mobile operator Three have launched a new mobile broadband router and a data plan to enable users to access a real alternative to fixed line broadband.
Their new plan comes with completely unlimited data and is priced at £22 per month for a 24 month contract. Called HomeFi, the system uses a Huawei B311 router to capture 4G signal from Three and transmit it to up to 32 devices around the home.
It's a plug and play system which could do away with the need for fixed line connections, as long as the user can get a good enough Three signal.
Three have said the system could potentially achieve speeds of up to 150Mbps, making it attractive to those who are still waiting for an ultrafast connection.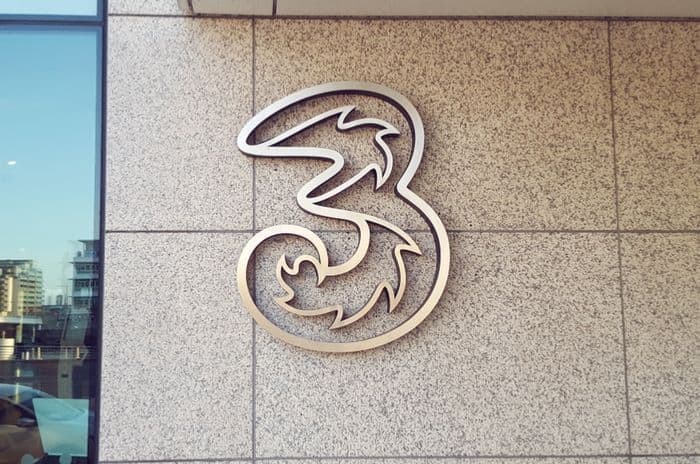 Credit: Lloyd Carr/Shutterstock.com
What is HomeFi?
HomeFi works much like Mi-Fi, in that it creates an accessible network from a mobile connection. Unlike Mi-Fi, which is designed to get laptops and tablets on line when away from the home, HomeFi is designed for the entire house, to pump out a 4G signal at all times.
The HomeFi setup is incredibly easy to use. The router is sent to the customer, along with a SIM card, and from there on it's just plug and play.
As long as the user has a Three signal and somewhere to plug the router in, they will have internet access provided. No landline is required, and the router can be taken with you if, for instance, the user is going on holiday or to a friend's.
It sounds a lot like a hotspot, and since Three removed the cap on tethering for their mobile customers, it begs the question, why do we need another device?
The benefit of the Huawei router over a mobile hotspot is that it will be more stable than a hotspot could hope to be. Hotspots will only accommodate up to 10 devices, whereas HomeFi can manage 32.
In addition to this, at £22 per month for unlimited data, HomeFi is cheaper than any unlimited data plan from Three designed for mobile phones. In fact, it's the cheapest non throttled unlimited data plan we've seen in the UK today.
The benefits of HomeFi
There are some users who will see a greater benefit from HomeFi than others. Those who move around a lot will be able to take their internet connection with them, and those who have just moved into a new home won't need to wait for their connection to be set up.
Those in rural areas who can't get a decent broadband connection could get much higher speeds through HomeFi.
Three have suggested that the speeds possible on a 4G connection with HomeFi could be up to 150Mbps download and up to 50Mbps upload. This depends on a number of factors, such as congestion on the network and quality of signal to your home.
The signal from the HomeFi connection broadcasts up to 250m, which is adequate for most properties. Up to 32 devices at a time can be connected, including smart TVs, gaming consoles and the usual mobile devices.
One of the main benefits of HomeFi is the flexibility. Although the unlimited data deal is only for 12 24 month contracts, the pay as you go and one month contracts could provide an affordable solution to students and those in temporary accommodation.
Is it a good deal?
HomeFi in itself is nothing all that new. In fact, Three launched the same service with a very similar router in 2017, but it wasn't well received.
At that time, it cost in the region of £40 to top up with just 12GB of data. The contract option was cheaper, at £24 a month for 40GB of data, but for most people using it at home, this simply wasn't enough.
With Three's introduction of an unlimited option, this technology has suddenly become a viable alternative to home broadband. There are still capped data tariffs available too, but as a replacement for fixed line broadband, the unlimited option is the best.
Three's published tariffs for HomeFi are:
Package
Data
Contract length
Upfront cost
Monthly cost
Three
Huawei HomeFi Unlimited
Unlimited
24 months
£0
£22
Three
Huawei HomeFi 40GB
40GB
24 months
£0
£23
Three
Huawei HomeFi 40GB
40GB
12 months
£0
£24
Three
Huawei HomeFi 40GB
40GB
1 month
£60
£24
Three
PAYG 24GB
24GB
PAYG
Data valid for 24 months
£109.99
£0
Three
PAYG 12GB
12GB
PAYG
Data valid for 12 months
£89.99
£0
Three
PAYG 3GB
3GB
PAYG
Data valid for 3 months
£65.99
£0
Three
PAYG 1GB
1GB
PAYG
Data valid for 1 month
£59.99
£0
Contracted options come with Go Binge included for free. This allows use of various apps without it coming out of the data allowance. Apps include Netflix, Snapchat, Apple Music and TV Player.
All the packages can have a data add-on added in order to increase the limit. The prices of the contracted plans include a £5 per month discount for paying by direct debit.
It's worth noting that these prices are not fixed. Three specify that every May the price will rise by the published RPI rate, which is published in February each year.