Ericsson's analysis suggests 97% of UK mobile customers either don't have a 5G handset or have one but don't have a corresponding 5G plan.
Only 3% said they have a 5G device and 5G plan, with the same number believing they have a 5G plan when they only have a 4G-capable handset.
The survey also highlighted the problems operators are having in terms of delayed rollouts and the inability to convince consumers to adopt the technology.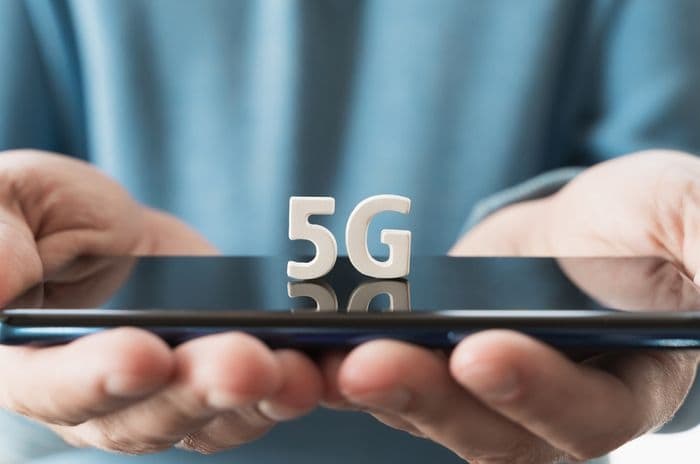 Credit: Ira Lichi/Shutterstock.com
5G take-up
Ericsson's Consumer and Market Insight report examined the 5G picture in 26 countries where the technology is now available in December 2020.
These are some of the key statistics for 5G in the UK:
3% have a 5G handset and 5G plan
3% say they have 5G services but only have a 4G device
13% have a 5G phone but only have a 4G plan
On this last point, it's worth noting that several networks in the UK don't differentiate between 4G and 5G plans, so customers may not know they're on them.
However, as we discussed in our recent comparison of EE and O2, the cheaper SIM only deals with EE are 4G-only as they encourage customers to take lots of data on 5G plans instead.
Upgrading to 5G
Ericsson also looked at how many customers intend to upgrade to 5G, with the UK seeing a decrease of 2% from 27% in 2019 to 25% now.
Further analysis of the data suggests only 11% of UK mobile customers are realistically likely to upgrade in 2021.
Several reasons were highlighted by Ericsson for the moderate level of upgrade intentions see in the UK along with Italy, France, Germany and Finland:
Delays in commercial launches and roll out of network coverage
Financial uncertainty due to the coronavirus pandemic
Lack of compelling digital services enhanced by 5G
There seems to a sense that 5G hasn't yet proven its worth in terms of adding value to everyday lives and experiences, so some customers may be unwilling to upgrade until these potential benefits become reality.
In addition, the excitement of the first launches in 2019 have worn off, with the coronavirus pandemic likely hampering the full enjoyment of 5G services because so many people have been at home.
Even so, Ericsson's global research shows adopting 5G technology does impact the way customers use their devices.
Users of 5G spend two more hours each week gaming via the cloud and 20% have decreased their usage of wi-fi networks after upgrading to 5G.
Looking ahead
5G first launched in the UK in May 2019 when EE won the race to be the first UK mobile operator to bring 5G to customers when they switched on their services in six cities.
Other networks followed in 2019 and the roll out continued in 2020 and 2021 despite the restrictions of the coronavirus pandemic.
5G definitely seems to have lost momentum in the UK, though, despite smaller networks like iD Mobile and giffgaff confirming 5G plans for their customers.
Coverage and availability remain comparatively low as we explain in our guide to UK mobile coverage, and customers may legitimately have wondered whether there was any point upgrading when they were more reliant on their home wi-fi than any mobile network.
The challenge for mobile operators is to reignite the excitement around the 2019 launch of 5G, with Ericsson suggesting bundling 5G with digital services like cloud gaming and interactive calling may encourage more customers to upgrade.
Learn more in our guide to 5G mobile broadband and find out how safe 5G is.