iD Mobile's 5G connectivity will be provided by their mobile virtual network operator (MVNO) partner Three.
However, only a few smartphone models will be supported at launch, with other devices set to be added to the list shortly.
iD Mobile is a budget mobile operator focused on cheap SIM only deals without unnecessary features.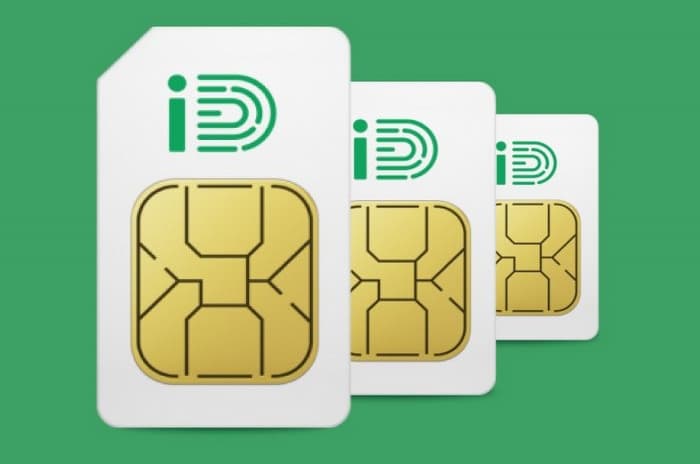 5G services
It was expected iD Mobile would bring 5G services to customers in 2021, although the details were sketchy until now.
Customers won't need to pay extra for 5G, setting iD Mobile apart from budget rival giffgaff who have segregated their goodybags into 4G and 5G-ready options.
So, iD Mobile customers with compatible devices will be able to purchase an unlimited data SIM for £18 per month on a 12-month deal. For a limited time, this plan includes three months at half price.
iD frequently feature in tables covering the cheapest SIM only deals on the market.
Smartphone limitations
Somewhat unusually, iD Mobile say only owners of a select few smartphones will be able to access 5G services at launch.
These devices are:
Samsung Galaxy S21 Plus
Samsung Galaxy S21 Ultra
Huawei P40
Huawei P40 Pro
So far, the Apple iPhone 12 range hasn't been tested for use on iD, so customers with those devices won't be able to use iD 5G just yet.
The operator says they will continue to test devices and add them to their approved list, advising customers to check back on their forums to ensure they don't miss out.
As iD offer the Apple iPhone 12 and 5G devices from the likes of Oppo as part of their pay monthly mobile deals, we'd expect the list of tested devices to grow fairly quickly.
Expansion of 5G
iD Mobile customers looking to use 5G services will be need to check the status of Three's 5G mobile network to find out whether services are available in their area.
Three currently have some 5G coverage in 194 towns and cities across the UK, although it's worth noting the presence of 5G in a town doesn't necessarily mean customers will be able to access it in all the places they want to.
Opensignal recently took a closer look at how 5G is performing in the UK in their April 2021 5G User Experience Report.
These were the key facts for Three customers (and, by extension, iD Mobile customers too):
Three won the 5G Availability award with users spending 6.5% of their time connected to 5G (compared with EE's 5.5%)
The average download speed experienced by Three customers was 115.9Mbps, putting them third behind EE (140.0Mbps) and O2 (129.9Mbps)
They ranked third for upload speeds too with an average of 12.7Mbps compared to EE's 16.4Mbps and Vodafone's 14.7Mbps
There are definitely promising signs from Three about the future of their 5G network, although the fact that users only spend 6.5% of time connected to 5G shows how much the technology is still in its infancy.
When we look at the overall Download Speed Experience which includes the speeds experienced by 5G users whether they're on 5G, 4G or 3G, Three fall behind EE into second place (46.3Mbps compared to EE's 68.6Mbps).
Yet these figures do show the difference 5G speeds are making to Three customers with 5G services, since the 4G Download Speed Experience recorded by Opensignal was just 19.3Mbps in comparison to EE's 39.0Mbps.
So, for iD Mobile customers in the right areas (and with the right handsets), the 5G network provided by Three could hugely improve their mobile data speeds.