Free TV service has been used by over 10 million households over a three-month period in 2021.
14 million sales of TVs with Freeview Play available have been sold in the UK.
The free service first launched in 2015 and is built into most new TVs.
It includes access to live TV through the Freeview Play platform and 10 on demand players from the likes of the BBC, Channel 4 and CBS.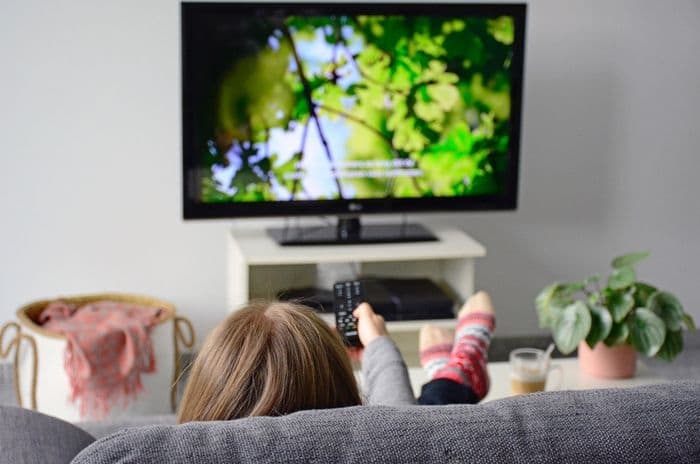 Milestone
Freeview Play has now reached the milestone of having 10 million users. This number was calculated over a three-month period, so actual users at any given time may vary.
In addition, they confirmed more than 14 million TVs have been sold with the Freeview Play platform pre-installed, accounting for the majority of new TVs in the UK.
The service launched in 2015 as a way to watch Freeview without the need for boxes, smart sticks or other external technology.
Supplied completely free of charge, it allows users to watch live Freeview channels and access catch-up services through the single platform.
It is built into TVs from manufacturers such as Hisense, Toshiba and JVC as well as being the platform used by TV recorders such as the Humax Aura and Manhattan Recorder T3R.
On demand
There are over 80 live channels available on Freeview Play, with the roster changing when channels change and new ones are added to the line-up.
There is also a recommendation channel called Explore Freeview Play that allows customers to find new things to watch.
Along with this, there are 10 on demand players available: BBC iPlayer, ITV Hub, All 4, My5, UKTV Play, Horror Bites, POP Player, STV Player, CBS Catchup Channels UK and BBC Sounds.
It allows customers to access over 30,000 hours of TV on demand. This milestone was passed in February 2021 and Freeview Play say this content had increased by more than half in two years.
They say their platform is home to 95% of the country's favourite TV and offers a quality portfolio of shows to users.
Read our guide to the differences between Freeview and Freesat, including why customers may choose the latter.
TV in the UK
Freeview Play fulfils a vital function in the UK by allowing customers to access Freeview TV content without the need for an external box.
In fact, the premise of Freeview Play is exactly the same as the new Sky Glass where customers can access Sky TV content and catch-up services through their Sky Glass TV.
Yet it's worth remembering there's no premium content available with Freeview Play and that's why it can be offered as a free service to customers.
Plus, if customers want to record TV, they will need a recordable box like the Humax, although the 30,000 hours of catch-up content goes some way towards making this unnecessary for many.
There are also compatibility issues, with the platform unable to support integrations with other services like Netflix or Amazon Prime Video. To watch such services, customers will still need to buy other equipment such as a smart stick or Chromecast.
The TV landscape keeps shifting in the UK as providers like Plusnet exit the market completely and others like TalkTalk change the way they deliver TV to customers.
Freeview Play is designed to provide TV content to anyone with a TV licence and it works well to provide a basic TV service with on demand access to those with an internet connection.
Even so, those looking for more comprehensive TV services will need to look elsewhere.