Freeview is the most common way to watch TV for free, but Freesat's universal coverage make it a viable option for many.
The upfront costs of Freesat are more, although the differences in channel options are small overall.
Ultimately, whether you choose Freeview or Freesat will probably depend on how good your Freeview signal is.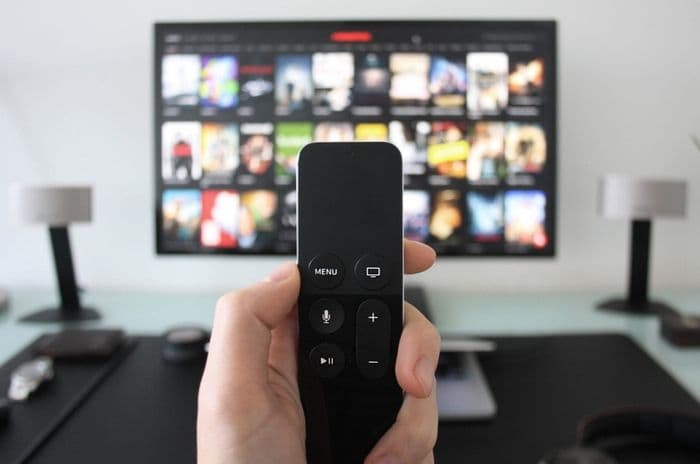 ---
What's the difference between Freeview and Freesat?
Freeview and Freesat users both get access to a digital TV service without paying a monthly fee or signing up to a contract. The difference is in the delivery:
Freeview: delivered through an aerial and a set top box.
Freesat: delivered through a minidish and a set top box.
It's this difference in delivery method which makes Freeview and Freesat distinct from each other.
Coverage of Freeview and Freesat
Another major difference between Freeview and Freesat is the coverage.
Freeview is officially available to 98% of the UK through home aerials and nationwide transmitters.
Yet there are two different tiers of Freeview and the full version is available to an estimated 83% of the country, leaving 15% on Freeview Lite with far fewer channels than the full version - usually around 15 core channels.
Freesat offers 100% coverage thanks to being broadcast via satellite.
So, areas struggling to pick up a decent Freeview signal or frustrated about only being able to access a few Freeview channels may benefit from investing in Freesat services instead.
Anyone who's unsure should check what services they're likely to get with Freeview should check on the official website using their postcode and house number.
Upfront costs of Freeview and Freesat
Many new TVs come with Freeview built in as standard, with some HD TVs allowing immediate access to Freeview HD content.
This service known as Freeview Play has been bundled in over 14 million new TVs since its launch in 2015 and is now used regularly by over 11 million households.
For customers who don't have Freeview Play built into their TV, Freeview boxes are available for as little as £25 as we explore in our guide to the cheapest ways to watch Freeview.
Customers looking to upgrade to HD boxes or recordable options will pay a little more, but even this outlay is likely to be cheaper than the Freesat requirements of a set-top box and a satellite dish.
For Freesat customers who don't already have a dish, installation starts at around £80.
Expect to add at least £30 to that cost for Freesat+ or multiple box installations because of the need for extra cables and connections. Quotes vary, and it can often depend on companies in the local area providing an economical service.
People who already have a dish - such as former Sky customers - will still need to buy a new Freesat-specific box, but then it's simply a case of switching the cables across.
Basic Freesat set top boxes start at about £40, although reviews of some cheaper models complain about the ease of set-up. These seem to be issues with the boxes themselves rather than the Freesat service.
One of the best rated Freesat boxes is the Manhattan SX Freesat HD Box which, as the name suggests, is HD ready as well as being a slightly more resilient piece of equipment than cheaper options on the market.
There are recordable Freesat boxes available, but, again, quality boxes come with premium price tags.
Some TVs are also Freesat-enabled. These tend to be more expensive models from the likes of Sony and Samsung, but they may come with features like ultra HD which could prove to be a long-term investment for a home.
Anyone thinking of switching to Freesat should bear this in mind when they're shopping for a new TV.
Our advice is always to double check a TV is Freesat-enabled as searches often throw up Freeview TVs without Freesat capability.
---
What channels are available on Freeview and Freesat?
Freeview content has steadily increased in recent years, and now there are over 70 channels widely available plus over 30 radio stations.
Customers in different areas receive different channels - for instance, users in Scotland will receive S4C rather than Channel 4.
Freesat offers over 170 channels, incorporating many of the +1 channels Freeview also offers but doesn't always count in their complete channel totals.
Catch up services
Both Freeview and Freesat offer versions of their services designed to help customers catch-up on their TV with catch-up services (and/or paid extra content).
Freeview Play is an electronic programme guide (EPG) allowing customers to browse upcoming programmes for the week ahead and to scroll back to watch shows aired over the previous week - if the set-top box or TV is connected to the internet.
As we mentioned above, major brands are incorporating Freeview Play into their TVs including popular TV manufacturers like LG, Sony and Panasonic.
As well as being available via the EPG, catch-up services like BBC iPlayer and ITV Hub are also available in standalone apps to allow users to access all programmes from a specific service.
Freesat's version of catch-up is called Freetime. It was initially created for set-top boxes, but smart TVs are beginning to embrace it too.
Freetime can also be used with Freeview televisions as well as Freesat.
High definition options
Customers with HD-ready TVs can enjoy HD content with both Freeview and Freesat.
Freeview offers up to 15 HD TV channels including the following:
BBC One
BBC Two
BBC Three
BBC Four
CBBC
CBeebies
ITV
Channel 4
Channel 5
However, it's notable that Freeview removed the HD versions of some popular channels in June 2022 such as BBC News, QVC, QVC Beauty and Quest.
It means there are fewer options for HD on Freeview than we saw a few years ago, meaning customers who want HD content may gravitate towards pay TV instead - more on this below.
It's worth remembering, too, that Freeview HD channels aren't available everywhere in the same way that some regular channels aren't available to customers on Freeview Lite.
At the time of writing, Freesat supports the same HD channels as Freeview but also some of the HD options that Freeview has recently cut including BBC News and Quest.
That said, neither Freeview nor Freesat have lots of HD channels, and the extra few options on Freesat are unlikely to be a tipping point.
Recording programmes on Freeview and Freesat
With the right set-top box, users can record content from Freeview and Freesat to watch later.
The difference in technology is marked by a tiny change in the terminology. Boxes that can record are denoted by the addition of a "+" - so that's Freeview+ and Freesat+.
Manufacturers may also market them as "recordable" Freeview or Freesat boxes to avoid confusion.
Both Freeview+ and Freesat+ provide an eight-day TV guide, and they'll feature some sort of series link option, allowing users to set up automatic recordings of a whole series with just a couple of button pushes.
A decent Freeview+ HD recorder will cost from £130; Freesat + HD recorders start from £150.
---
Discontinued options
There used to be two other options that we highlighted for customers looking for a little more from their TV package:
YouView manufacture the boxes used by BT as part of their BT TV service, but YouView set-top boxes used to be available directly to customers.
These boxes provided more of a platform hub than Freeview and Freesat boxes, however YouView refocused more on their commercial partnerships in 2020 and the boxes are no longer on sale to new customers.
Meanwhile, Freesat from Sky used the Sky Digital Viewing Platform to offer over 240 free-to-air channels and was available as an upgrade to Freesat for a one-off fee or a box and dish could be purchased.
The service was quietly discontinued in 2021 when Sky stopped supplying viewing cards for customers to upgrade.
---
When does pay TV beat Freeview and Freesat?
Freeview and Freesat are suitable for many households. However, other customers may prefer pay TV options to get the content they want.
There are some common reasons households sign up to pay TV services:
To get more entertainment channels that aren't available for free
To get premium BT Sport, Sky Sports or Sky Cinema content
To get high-class set-top boxes from the likes of Sky, Virgin Media and BT
To get a box that allows them to centralise their on-demand content in the same place as their Freeview and pay TV services
The three traditional pay TV providers in the UK are Sky, Virgin Media and BT, although the services they offer vary slightly.
In a nutshell:
The content options available with these providers can quickly become expensive, so customers may look at cheaper or more flexible ways of taking extra content.
For example, Netgem offers a standalone pay TV service that includes some premium content, although it doesn't rival the blockbuster channels offered by the providers listed above.
Now
The flexible TV memberships from Now give customers the benefit of premium content available on Sky TV but without the long-term commitment.
Instead, customers pay for Entertainment, Cinema or Sports memberships monthly and can cancel at any time.
To watch their subscription content, customers will need a TV stick, compatible box or TV - just double-check whether the Now app is available (it is on most these days).
There's more about Now TV and some of their TV stick rivals in our comparative guide.
Virgin Stream
Virgin Stream is the latest innovation from Virgin Media that allows customers to pay £35 upfront and then add/remove entertainment subscriptions monthly if they wish to.
The catch (again) is that customers need to have Virgin broadband, but for households in Virgin areas who are looking for a more flexible TV service that doesn't tie them into a fixed-term contract, Stream might be a good option.
---
Summary: Which is better?
Freeview is often considered the default option for customers who don't want to pay for extra TV content, but Freesat has some pivotal things going for it:
Freesat is available (in full) nationwide while Freeview covers 98% of the population and a significant minority have to settle for Freeview Lite
Freesat has more channels overall
Freesat offers slightly more HD options now that Freeview has phased some out
However, it's undeniable that the set-up costs for Freeview are often much cheaper, especially since most of the TVs on offer today come with it built in and it's very cheap to convert an older set using a set-top box.
So, on balance of cost, we have to say Freeview is more economical but Freesat is a great option for customers who want slightly more and are willing to pay.