Top 5 Freeview set top boxes: June 2015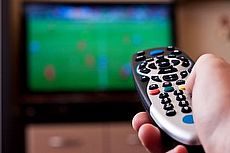 FREEVIEW has come a long way since its launch in 2002, when there were just 25 free to air channels.
Now 20 million homes watch TV via Freeview, and more than 100 million Freeview boxes and TVs have been sold since then.
Unsurprisingly, TVs make up the bulk of those sales - in the run up to the analogue switch off it made sense for all TVs to come with a basic digital service built in.
But people with older TVs and those who want to be able to record shows that overlap with what they're watching have made sure Freeview boxes are still a very large part of the market.
The other advantage to having a separate Freeview box is that most of the newer models with dual tuners will be compatible with apps allowing them to be controlled from wherever you happen to be - making remote control truly remote.
Here, then, are our top five Freeview set top boxes for 2015.
1. Humax DTR-T1010 1TB
RRP: £279.00
We've given the Humax DTR-T1010 top place in past reviews, and there's still very little out there to beat it. It looks great, it's the made by the reliable Humax brand and with 1 TB of storage on board, it's got more hard disk space than you could ever comfortably use.

What makes it even better is that it's not just Freeview box, it's Youview Freeview. That means seven-day catch-up from all the terrestrial broadcasters, not just BBC iPlayer.
Because it's Youview, it's got a 15-day viewing guide, offering seven-day scrollback with the catch-up function while also looking ahead eight days.
A slightly earlier version of this set top box, with a 500GB drive, was BT TV's choice for their Youview+ customers.
Where users might feel a little let down is that there's no wireless support on board; arguably using the Ethernet connection will make streaming quicker and more stable, but it would be a nice option to have.
2. BT YouView+ 500GB
RRP: £199.00
Next on our list is the current BT TV Youview+ box.
Don't think that because this is a BT Youview box, it requires a subscription to the BT service. It's available to buy without obligation to the telecoms giant, for just shy of £200.
It comes with a smaller hard drive than the Humax above - just (ahem) 500GB - but there's talk of an ultra-HD capable 1TB version coming later in the year.
But it's also genuinely tiny and cute, just 23.7cm by 15.2cm and about 0.7kg, and users say it's whisper quiet.

Those who've upgraded from the older BT TV Humax say this box is also much faster; it responds to commands quickly and can boot up in mere seconds.
That's only the case if it's in "high power" standby mode - which is the mode to be used if you want to use the Youview app on your phone or other device to control the box wherever you are.
The very low power "Eco" standby mode uses a fraction of the power - but it also results in a much slower start up time, of more than a minute.
Again there's no wi-fi support - don't be fooled by the USB port on the back. But it does come with a very long Ethernet cable, and there are a variety of ports for connecting to the TV - so anyone who still has Scart cables trailing from their TV should be fine.
3. Pure Avalon 300R Connect 1TB
RRP: £299.99
The top Freeview-only box in our selection, the Pure Avalon 300R Connect was awarded five stars by What Hi Fi in 2013 - but in a world where technology bounds ahead rather quickly, it's not dated at all.
Like Pure's digital radios, it looks good outside and in, with a simple, well designed EPG that covers the next eight days - as there's no Youview, there's no scrollback feature.
Not having the full range of catch-up services from the terrestrial broadcasters, storage for recordings is all the more important - but while there's only 500GB that's still more than enough for most people.

And while there's not the full range of broadcasters' catch-up services, it does offer on demand audio from the Pure Connect service.
This set top box does feature wi-fi support - and four HDMI ports that can be renamed, so the DVD player, TV, games console and so on are easier to spot and select.
But do note that the TV to set top box connection can only be made with an HDMI cable - no Scart cables welcome.
4. Panasonic DMR-PWT530
RRP: £349.99
In our Freeview buyers' guide, we warned against buying a set top box that combined a DVD or blu ray player.
We take it back in this case. This Panasonic box does both really well - and the 2013 version of this box was even given the Which? Best Buy seal of approval.

It's not the smallest box by any stretch of the imagination, but tucked inside it is a 500GB hard drive, twin HD tuners and a blu ray disc player.
The fact that it's a blu ray player means anyone with 3D discs should be fine - as long as their TV is 3D-capable - and those of us with standard DVDs will find the picture quality upscaled too.
The Viera Connect EPG platform is a little confusing at first, but there are short cuts to the TV guide, recordings, and extra features such as Netflix and Skype.
As well as having the standard app enabling users to remotely control the box from other devices, Panasonic set top boxes also offer their owners the ability to view recorded or live programmes on DLNA-compatible TVs around the house.
5. BT Youview box
RRP: £99.00
Finally we've included the pick of the non-recording boxes, for those who just want a basic or extra box.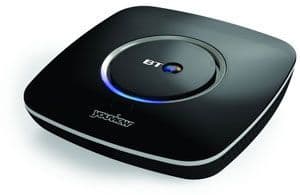 Losing the ability to record doesn't mean having to miss out on catch-up TV or access to Netflix, as the latest incarnation of the BT Youview box - now also offered to Plusnet TV customers - shows.
Again, there's no need to sign up to BT; this simple little box is sold separately on the high street and online for just under £100. Yes, it's possible to get a decent Freeview tuner for £20, but the design and functionality - and the fact that it's Youview - make this one hard to beat.
Because it's Youview, the lack of recording function is slightly less of an issue - after all, it offers a better catch-up service than standard Freeview boxes.
The 15-day EPG includes access to those seven-day catch-up services via scrollback, as well as the standard eight day planner, and the interface is clear and attractive.
And if you thought BT's Youview+ box was dinky, this one is even cuter. It's less than 14cm square, and just a few centimetres tall.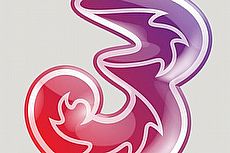 7 December 2017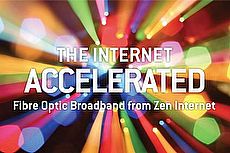 6 December 2017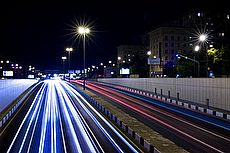 4 December 2017
Follow us or subscribe for FREE updates and special offers