TalkTalk and Plusnet YouView customers will no longer be able to use the app to schedule recordings while away from their televisions.
BT TV customers will be unaffected as the app they use is a dedicated one rather than the customer-facing app used by other ISPs as part of their TV services.
YouView is the platform used by BT, TalkTalk and Plusnet to deliver TV services to their customers.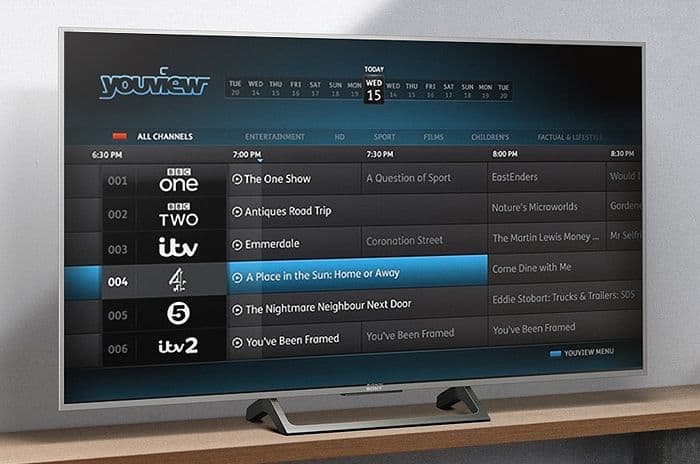 © Youview.com
App removal
Support for the YouView app will end by 31 March, and the app will be removed from the App Store and Google Play.
Only customers who use the YouView mobile app are impacted by this change, although it's been a useful tool for TalkTalk TV and Plusnet customers to schedule recordings while on the move.
TalkTalk confirmed their TV Planner App will be phased out by 31 March. While they said this formed part of their commitment to meet the needs of their customers, it's strange to see how reduced functionality meets that commitment.
Customers of both TalkTalk and Plusnet will still have access to all the functions of their set top boxes, and it's possible many customers will be unaffected by these changes.
As BT currently use a branded version of the app developed for their exclusive use by YouView, BT TV customers won't be affected. While Plusnet is owned by BT, it seems their service will be affected, but that may yet be clarified.
A comparative review of BT, TalkTalk and Plusnet Youview can be found here.
YouView refocus
The move represents a shift in the way YouView operate, with their focus altering to their commercial partnerships rather than providing apps direct to consumers.
It's notable than in their statement about the changes, YouView explicitly mention the BT TV app available to BT TV subscribers.
Their confirmation that they're supporting commercial partners including BT and TalkTalk to support functionality within their own branded apps suggests there could be a TalkTalk alternative planner app in the future, but there's no clarity on this.
There may also be a longer-term question mark over whether their set top boxes will continue to be sold directly to customers or just provided via their commercial partners.
Pay TV market
YouView's decisions to withdraw their standalone app is the latest development in an industry that is moving rapidly.
Traditional pay TV providers are being challenged by an array of streaming subscriptions such as Netflix and Amazon Prime.
New rivals BritBox and Apple TV+ were launched in November 2019, and Disney+ is set to launch in March.
YouView's refocusing exercise may be a response to changing viewing habits and reaffirms their commitment to their commercial partnerships, especially the one they have with BT.
BT TV's service is superior to that offered by TalkTalk and Plusnet, primarily due to their 4K recordable TV box which isn't available via the other providers.
TalkTalk and Plusnet are both budget broadband and TV providers, although the underlying hardware for their basic set top boxes are the same.
When YouView launched in 2012, there was doubt over whether their TV service would thrive in comparison to the big offerings of Sky TV and Virgin Media, but it has taken its place as a major provider, albeit one providing fewer premium channels.
Customers should bear these limitations in mind when searching for cheap TV deals.