Callsign are helping Three target SIM-swap fraud and call-divert fraud, two methods increasingly used by criminals to gain access to customers' data.
The partnership aims to intercept suspect triggers before criminals can steal from a customer or impersonate them.
Three say that this is the first such partnership in the mobile industry to use Callsign's protection technology to assist its customers.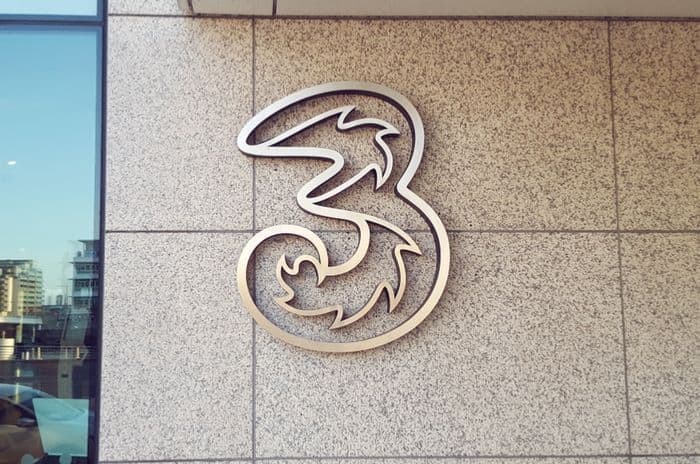 Credit: Lloyd Carr/Shutterstock.com
Enhanced identity protection
Callsign technology targets fraud using "Intelligence Driven Authentication" which identifies anomalies in transactions and requests.
This includes authentication and ID verification factors such as the device used, the location of the device when used and whether the request fits with the behaviour of the account holder.
In the case of SIM-swap fraud, Callsign technology can identify whether employees are bypassing ID checks to fraudulently pass replacement SIM cards to criminals rather than the customer themselves.
With security codes sent to phone numbers that banks, for instance, have on file, these can then be easily intercepted by fraudsters.
Similarly, call-divert fraudsters attempt to intercept security codes via data harvesting which can take the form of trawling social media profiles for personal information or targeting them in more traditional ways such as postal fraud and scam calls.
Once scammers have this information, they can utilise it to impersonate the customer and claim to a mobile operator that a phone has been stolen so the old SIM will be cancelled and a new one will be activated.
The "divert" element comes when the criminal asks for calls and messages to be diverted to a new device and can intercept security codes easily from there.
Callsign technology works in tandem with Three's customer insight data to offer enhanced fraud protection to customers.
Proactive protection
Callsign's partnership with Three is their first with a UK mobile operator and represents a step-up in the type of protection offered by a mobile operator to their customers.
In a marketplace saturated by MVNOs (mobile virtual network operators) offering cheap handset and SIM only deals, this could help Three stand out from the crowd.
Instead of dealing with the impact of fraud after the fact, Three and Callsign are tackling the system elements which may make scams easier to commit.
Callsign were named as one of the top "Disruptors to Watch" in 2018 for their artificial intelligence-driven security software, and this partnership with Three can only serve to enhance their global profile as a security leader.
Security risks targeted
In an increasingly digital world, criminals are utilising a combination of traditional fraud methods and sophisticated technological scams.
For instance, HMRC recently warned that fraudulent calls purporting to be from them had soared by 360% in the six months to January 2019, and suggested this was amid increased vigilance over phishing scams via text and email.
Bank staff also helped customers save £38m from scams in branches across the UK in 2018, thanks to the Banking Protocol established in 2016.
In 2017, Three took steps to warn customers about the risks of the so-called "Wangiri" scam which encouraged mobile users to return calls from international numbers and run up huge bills in the process.
At the same time, fraudsters are improving their malware and encouraging users to download fake apps which can steal sensitive data from customers or encourage them to make payments under false pretences.
We covered this in more detail recently in our guide to mobile banking app security which includes tips on how to keep banking apps more secure.