60,000 phone scams were reported to HMRC in the six-month period up to January 2019, a 360% increase on the preceding six months.
Callers are posing as HMRC officials, often threatening legal action or jail if sums aren't paid immediately.
The rise in phone scams is thought to be due to increased vigilance over SMS and email phishing scams.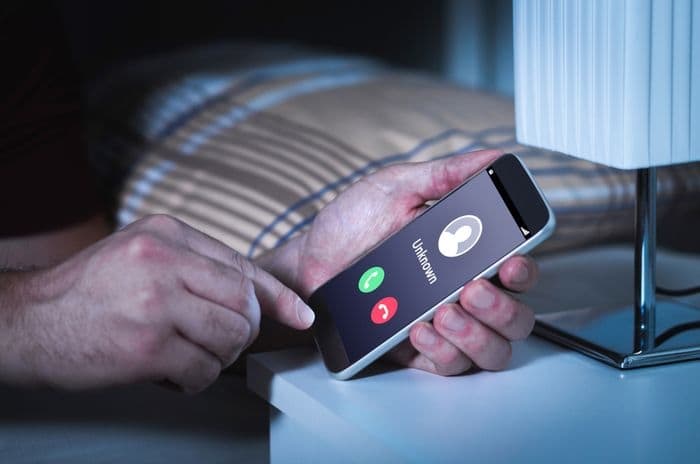 HMRC scammers using old tricks
Fraudsters who target consumers with the HMRC brand do so because the names adds credibility to a call and most people in the UK have dealings with HMRC in one form or another.
It could also be said that customers are incredibly wary of being penalised by HMRC, so that influences their belief in a scam they might otherwise be wise to.
Usually, scammers will put in a call to a customer and suggest that they face legal action from HMRC if the customer doesn't pay, sometimes in the form of payment vouchers.
Vulnerable customers such as the elderly and disabled are more likely to fall for these scams, giving out personal information such as bank details, pin numbers and passwords.
These scams can work directly, where customers are asked outright for payment details, or covertly as a scammer tricks a customer into giving away their security details.
Given the growing problem over the last 12 months, HMRC has been working with phone networks and Ofcom to shut down nearly 450 phone lines that were being used for such scams.
However, customers remain vulnerable to these frauds, especially during times when they might expect to hear from HMRC about their taxes or pensions.
APP fraud
APP stands for authorised push payment, and it refers to a genuine account holder making a direct payment to a scammer rather than handing over payment details that allow fraudsters to steal money.
This type of fraud was first included in UK Finance statistics in 2017, with over 40,000 scams identified at a loss of £236m.
Customers are tricked into authorising a payment by, for example, a call from someone pretending to be from a government department like HMRC and they take a range of forms.
Fraudsters can claim there has been suspicious activity on an account and press customers to transfer their money to a "safe" account.
These scams can feel very realistic to anyone and it takes a certain degree of scepticism every time customers answer the phone to withstand them.
Major banks have signed up to a voluntary code of practice which comes into force in May and promises APP victims refunds unless they have been "grossly negligent" in transferring the money.
Meanwhile, HMRC have reminded all customers to be cautious when contacted by anyone purporting to be from their department or connected with them.
They added that they will only ever call asking for payments on debts that customers are already aware of such as a Self Assessment return payment.
In addition, no genuine caller will be irritated if a customer insists on putting down the phone and contacting HMRC via the official numbers listed on their website or letterhead.
The advice is simple: if in doubt, hang up.
Cybercrime under attack
In recent years, the battle against cybercrime has become fiercer, with 53% of the reported £10.9 billion losses in 2016 being attributed to phishing.
The figure for people being contacted by scammers attempting to gain their personal details, often by phone, stood much lower at 28%.
Consequently, much focus has been on cybercrime, including students being targeted around the beginning of term with phishing emails.
However, there have also been high-profile problems in recent years with pension scammers targeting vulnerable people in light of relaxed pension rules.
It all adds up to scammers diversifying their methods as authorities put barriers in place and means that customers have to remain vigilant through all their dealings on the phone, via text message and online.
Read our guide to telephone banking scams here.