Has tethering replaced the dongle?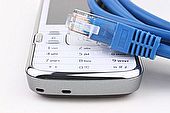 According to Ofcom, by 2016 more than 70% of UK mobile adults had a smartphone, compared to just over half of us having one in 2013.
The amount of time we're spending attached to our phones is rising as well: the average UK adult spends more than two hours a day using their smartphone, with the average 16-24-year-old clocking up almost five hours a day.
That's clearly going to have an impact on the amount of data we use: back in 2011, Ofcom reckoned the UK as a whole was getting through 108 petabytes (PB, equivalent to one million GB) of mobile data per year.
Fast forward to the end of 2016, and we're now using an average of 106PB per month.
The way we access mobile data, whether using 3G or 4G, is still far from perfect, however. Despite the rising popularity of bigger handsets, most smartphone interfaces are still too fiddly for doing anything more complicated than reading, watching video or typing out a quick social media update.
Getting online on the go using a laptop or netbook is still the method of choice for many, and for that we need an external mobile broadband modem - or do we?
Tethering turns a smartphone into a modem: has it killed USB dongles in the same way that smartphones with 16 megapixel cameras have effectively killed cheap digital cameras?
The end of the dongle?
In 2008, the UK and the rest of Europe seemed to be really latching on to the idea of accessing mobile broadband through a portable modem.
Sales of dongles were really starting to boom, and the delightfully named DongleTrack poll carried out by YouGov found that one in five of us were planning to buy a USB stick to get online.
By February 2011, however, interest had dipped significantly: in the same survey - tellingly renamed the Mobile Broadband Experience by that point - just 7% said they expected to purchase a dongle in the future. The Mobile Broadband Experience - and the survey was discontinued soon after.
It would be disingenuous to suggest that smartphone tethering alone has led to the decline in dongles' popularity.
After all, in the past decade we've seen the widespread adoption of the tablet, with 59% of households now having at least one; sales may have slowed, but having the usability and speed of connection of a computer in a considerably more portable package is still immensely popular.
By comparison, dongle pricing has remained stubbornly uncompetitive.
Besides, if it's possible to tether our smartphone and achieve similar speeds to using a dongle, why would we pay for both, especially when there are mobile networks that seem happy to make tethering so simple?
Networks seesaw on tethering
After a few years when none of the big operators were keen to allow tethering, because of the amount of data it could consume, in early 2012 both Three and what was then still T-Mobile introduced plans that included unlimited data, both of which allowed users to tether all they wanted.
But by the end of the year both networks had withdrawn their unlimited plans - and Three stopped allowing customers to use their smartphones as modems all together, unless they were on certain tariffs.
Gradually, however, all of the UK's biggest networks - including the virtual networks like GiffGaff, Tesco Mobile and TalkMobile - began to allow tethering again, letting customers with compatible smartphones use as much of their data allowance as they wished.
The exceptions were Virgin Mobile, who don't allow tethering at all, and - oddly enough - Three.
After withdrawing tethering from everyone but those on their One Plan tariff, in 2014 they started to loosen up on which of their customers could use their mobiles to tether - but capped the tethering allowance to just 4GB on their unlimited plans.
They slowly become more generous again, and in April 2016 they raised the tethering allowance to a maximum of 30GB - letting those with smaller data allowances use the lot to provide a mobile hotspot if they want.
With prices starting at £20 for unlimited data, up to 30GB of which can be used to tether, that's obviously much more attractive than dongle plans that typically charge around £10 for just a few GBs of usage a month.
See our full guide here for more current specific information on pricing.
The dongle lives... just
But then, while tethering is more useful and more widely available than ever, a significant number of people still have smartphones that can't be used as wi-fi hotspots.
For the time being, mobile broadband dongles are still a useful and feasible option for many of us, but in the next few years we'll more than likely be using our smartphones for all mobile internet connections.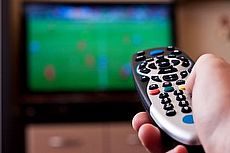 15 November 2017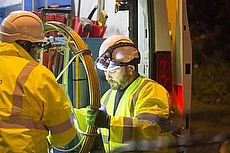 10 November 2017
9 November 2017
Follow us or subscribe for FREE updates and special offers