Fast Fibre customers can now expect an average of 38Mb, up from an average of 36Mb.
Similarly, customers opting for Faster Fibre with Speed Boost will receive a 4Mb average speed boost from 63Mb up to the new average of 67Mb.
The speed boosts come as budget and mid-range ISPs strive to remain relevant in a market where speed expectations are increasing every year.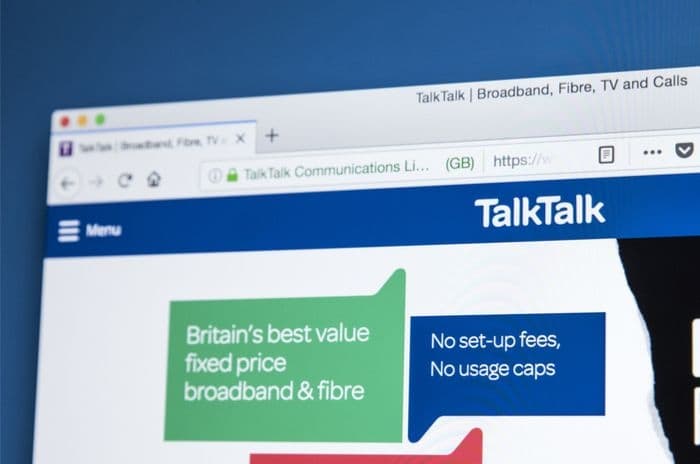 Credit: chrisdorney/Shutterstock.com
Improved fibre speeds
While the speed improvements may not sound earth-shattering, they may serve to set TalkTalk apart from other ISPs in their price range.
They're also keen to demonstrate to standard broadband customers that the speeds available on fibre are faster than ever - and at a competitive price too.
According to their figures, Faster Fibre at 38Mb is three times the speed of standard broadband, while Faster Fibre with Speed Boost at 67Mb is six times faster.
Remember, however, that all speed estimates are averages based on what 50% of households can expect to receive at peak time.
This might not be relevant to some areas, especially rural ones, so it's important to check expected speeds in a given locality before signing up.
Battle of the budgets
TalkTalk has made a name for itself by offering bargain, no-frills broadband coupled with a TV service that offers a pick and mix approach to channel packages.
However, they operate in a corner of the market where other budget providers such as Plusnet, Post Office and Sky use the same Openreach network to deliver broadband, making it difficult to tell them apart.
This slight speed boost puts TalkTalk ahead of comparable packages from their rivals:
| Provider | Fibre | Speedier Fibre |
| --- | --- | --- |
| TalkTalk | 38Mb | 67Mb |
| Plusnet | 36Mb | 66Mb |
| Post Office | 36Mb | 63Mb |
| Now TV Broadband | 36Mb | 63Mb |
| Vodafone | 35Mb | 63Mb |
| Sky | N/A | 59Mb |
Packages are changing all the time, with Sky recently rebranding and scrapping their lower fibre option in preparation for the launch of their ultrafast package.
So, it's no surprise TalkTalk are seeking to differentiate themselves as other providers rebrand and introduce new features.
Focus on customer service
Speed isn't everything, however, and TalkTalk have worked hard over recent years to improve their customer service to better compete with rivals.
In the most recent figures covering Q4 2018, TalkTalk were third highest with 20 complaints per 100,000 customers. Vodafone were second highest with 25, while Plusnet took the unwanted top spot with 43.
While this may not sound brilliant for TalkTalk, they have continuously improved their performance since they reached a high of 31 per 100,000 in Q4 2017.
TalkTalk also launched their Fairer Broadband Charter in November 2018, with three points clearly listed as a challenge to other ISPs:
Ending unfair price rises
Delivering on promises
Rewarding loyalty
That said, much of the content of their charter was already covered under existing TalkTalk policies, and has been enshrined yet further by the introduction of Ofcom's new industry-wide Fairness for Customers commitments last week.
What is certainly evident from TalkTalk's speed boost is that budget providers are now fighting over the middle ground in UK broadband - the lower end of fibre speeds - rather than ADSL+ options which are all around 10Mb.
While the likes of Virgin Media are bringing speeds of 500Mb to some customers, the current battleground for TalkTalk, Plusnet and other budget providers is entry and mid-level affordable fibre.
Read our review of TalkTalk broadband here.