From later in November, Ofcom have announced more 60 GHz frequency spectrum will be made available for operators to use. This can be used without the need for a license.
This means that this particular spectrum can be used by anyone, without the need for a bidding war between companies.
In particular, it is hoped that this new release will help to promote the development of technologies reliant on the new fifth generation of connectivity, or 5G as it is known.
The spectrum, along with the license exemption for it, will be released on November 27th, 2018.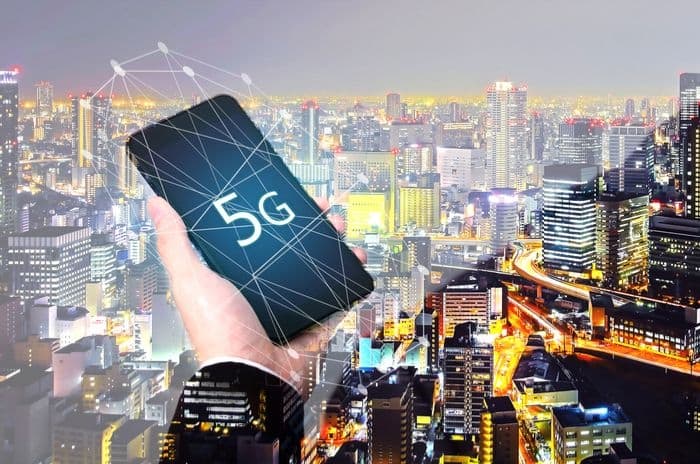 Understanding frequencies
As a general rule, the lower the frequency, the further it will reach, and the less risk of the signal being blocked. In the UK mobile market, operators currently use between 800MHz and 2.3GHz, although the recent Ofcom auction saw some bagging 3.4Ghz too.
The lower frequency bands, such as 800Mhz and 900MHz, travel long distances and pass through walls, but have low capacity. This makes them ideal for spread out areas of low population, and explain why Vodafone have such good rural coverage.
The 60GHz band is significantly higher than anything else currently being used. As expected, the traits of this frequency are super-fast, high capacity connections, but which can be easily blocked and don't reach very far.
Ofcom have commented that users could experience 'fibre level high speed connections' to support new technologies and applications.
What can we expect from 5G
So far, we've only heard rumours and tantalising titbits about what 5G could bring with it. The most concrete predictions related to the large scale test which is currently underway in the West Midlands.
Here, they are trailing all manner of science fiction-esque technology, from video links in ambulances for specialist input to live-streaming buses to reduce antisocial behaviour.
Vodafone have been celebrating being the first network to roll out a usable 5G connection, hooking up Salford to a 5G connection back in September. They used the technology to demonstrate the UK's first ever holographic call.
In the trial, the captain of England and Manchester City's ladies squads, Steph Houghton, appeared on stage to give football tips to a young fan. The rendering was pretty impressive, and a taste of some of the things to come.
There's been a lot of talk about the 'Internet of Things', where fridges will order milk and washing machines new detergent. But the Internet of Things (IoT) is potentially a lot more than just household appliances helping people out.
Technology in development includes delivery drones, capable of communicating with each other and organising themselves out in the world. Driverless cars could reduce accidents and is something O2 are already signed up to help with.
Mostly, 5G is designed to make things faster. Ofcom suggest that a video clip which would take a minute to download on 4G would be available in less than a second on 5G. They say that 5G will run at 100 times the speed of 4G, making swapping out slow home broadband connections for high speed mobile hotspots a real option.
The other crucial benefit of 5G is the increased capacity. Mobile operators are already struggling to maintain high speed connections in densely populated areas and will continue to do so as householders demand more smart devices and other technology to soak up the bandwidth.
Analysts expect the UK to own more than 20 billion connected devices by 2020, so more capacity is likely to become essential.
In fact, the world has already had some tantalising tastes of what 5G could bring. At the Winter Olympics this year, viewer saw 4K video live-streamed from bobsled cameras, and could chose the angle at which the figure skating was watched.
Effusive supporters of 5G claim it's going to 'change the world forever'. From 'smart cities' with on demand buses and drone taxis to immersive entertainment harnessing the power of VR, AR and live holographic experiences, it's an exciting time for tech fans worldwide.
And when can we expect it?
EE have already been switching from 3G to 4G signal in many of its mobile towers, in preparation for a rapid rollout of 5G technology. Although they switched on nine trial sites in East London this month, they have warned that some significant challenges have been identified already.
The European Commission has set a target for commercialisation of 5G by 2020, and right now all the major UK networks appear to be focusing on this.
EE have been the first to promise a date to customers, saying that they will roll out their services to some UK cities in 2019. However, O2 have argued that this early rollout will be nothing but 5G 'lite' and not the capable service customers would be expecting.
Ofcom are aiming for the UK to be at the forefront of the development of the Internet of Things (IoT), and believe that by encouraging development of new 5G technologies is one way to ensure that.