Three customers can get £150 off package holidays with low-cost airline easyJet, just for signing up to an eligible pay monthly plan.
In addition, Three have teamed up with easyJet to offer perks at the airport - all to make travelling as hassle-free as possible for their customers. These include priority boarding, and priority bag drop and collection.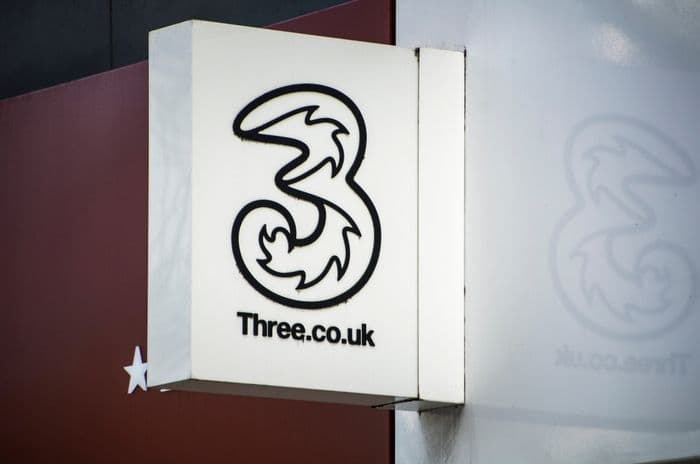 Credit: William Barton/Shutterstock.com
Money off holidays
Anyone who signs up as a new pay monthly customer for a 24-month contract with 12Gb of data or more (or existing customers who upgrade to the same) will receive a £150 easyJet voucher.
The table below gives a brief idea of some of the plans that customers could take out to access this deal. The table details 12Gb plans, seeing as this is the minimum required to get the easyJet voucher - although note that Three are currently offering 30Gb plans for the price of 12Gb.
| Phone | Monthly cost (12Gb) | Upfront cost | Minutes and texts |
| --- | --- | --- | --- |
| Apple iPhone 8 | £45 | £79 | Unlimited |
| Samsung Galaxy S9 | £43 | £79 | Unlimited |
| Sony Xperia XZ Premium | £43 | £29 | Unlimited |
| Huawei P20 | £37 | £29 | Unlimited |
| Honor 10 | £32 | £19 | Unlimited |
| Samsung Galaxy J3 | £28 | £19 | Unlimited |
All customers need to do is choose and sign up to an eligible plan and then wait for Three to text across a unique 12-digit voucher code, which will come within 35 days.
When choosing a destination, the voucher is restriction free - customers can choose from any of easyJet's city, beach or skiing holidays.
However, there are some restrictions to bear in mind:
The voucher has to be used for an easyJet package holiday (not just flights) and must be for a minimum three night stay for at least two people, with a total cost of at least £800.
Customers must use the voucher within six months of receiving it.
The voucher is only for new bookings and can't be used as a discount for an existing booking.
Hands Free
In addition to offering money off travel plans, Three are also giving eligible customers the chance to benefit from special treatment when travelling with easyJet. All pay monthly customers are eligible, including those on SIM-only and phone plans.
Three's Hands Free offer sees them partner with easyJet to prioritise Three customers through bag check, security and upon arrival.
All customers need to do is text 'UPGRADE' and their pre-booked easyJet flight number and date, plus their surname, to 88555. A confirmation text will then be sent back.
Upon arrival at the airport, customers can drop off their cabin luggage at the dedicated easyJet Plus Bag Drop, located at easyJet check-in desks. If there are any essentials that travellers need, a special Three tote bag is available for carry on items.
In addition, Three customers benefit from hassle-free security and priority boarding once they get to the gate. On the other side, checked bags are also prioritised to come off the plane first, so there's no need to wait too long at the carousel.
One of the best things about this offer is that it's completely unlimited and can be used as many times as needed by an eligible customer.
Again, there are a few restrictions - which we've listed below.
This can only be used on UK outbound flights - not return flights.
The offer is only for one person and one flight at a time.
Customers need to bring their confirmation text from Three to the airport to benefit.
The eligible pay monthly plan needs to be held for at least 30 days before the offer is activated.
There's more about Three's Hands Free offer here.
More perks from Three
Plus, don't forget that Three offer international roaming in 71 destinations around the world with Go Roam. So customers can benefit from money off an easyJet holiday, hassle-free travel and roaming at no extra cost with Three. Go Roam is available on 12Gb plans and over. These plans also include unlimited streaming with Go Binge and unlimited Snapchat.