TalkTalk broadband review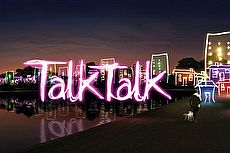 LAST October, TalkTalk became the first of the big ISPs to switch to simpler, all-inclusive pricing, using it as an opportunity to refresh their packages and brand image.
They'd purposely had a quiet year until that point, aiming to draw a line under the security and customer service problems they'd had in 2015.
Now they've had time to see how customers are responding to the changes they've made, they're back to focusing on re-establishing themselves as the UK's budget broadband and fibre kings.
In this full review we'll look at their current prices, TV and other services, and take a hard look at their reputation for security and customer service.
Special offers
As with most broadband providers, TalkTalk offer bounties for new customers. Currently they're offering:
Offer
Terms
TalkTalk Black Friday: 50% off Kids Boost - Fast Broadband, TV Entertainment and Kids TV bundle for just £27.45/mth

Hurry! Offer ends in 5 days!
30 November 2017
Price includes line rental. 12 month minimum term applies. £5 one off cost, free TV Plus Box included.
TalkTalk Black Friday: Get Fast Broadband for just £18.95/mth.

Hurry! Offer ends in 5 days!
30 November 2017
Price includes line rental. 12 month minimum term applies. No set-up fee.
TalkTalk Black Friday: Get Faster Fibre broadband for just £25/mth.

Hurry! Offer ends in 5 days!
30 November 2017
Price includes line rental. 18 month minimum term applies. No set-up fee.
TalkTalk Black Friday: 50% off Entertainment boost - Faster Fibre, TV Plus and 30 extra Entertainment channels just £31/mth

Hurry! Offer ends in 5 days!
30 November 2017
Price includes line rental. 18 month minimum term applies. No set-up fee, free TV plus box included
The prices
As we may have mentioned already, TalkTalk broadband is cheap. But how cheap?
TalkTalk only offer unlimited broadband, with a choice of three "up to" connection speeds. That sounds simple enough - but as we'll explain below, the prices they charge are based not only on the speed of the connection but the length of the contract.
Here's how their basic packages look:
Package
Broadband
Contract term
Upfront price
Monthly price
Fast Broadband
Up to 17Mb
Unlimited
12 months
Free
£18.95
for 12 mths,
then £25.50
Faster Fibre
Up to 38Mb
Unlimited
18 months
Free
£25
for 12 mths,
then £27.50
Faster Fibre (up to 76Mb)
Up to 76Mb
Unlimited
18 months
Free
£30
for 18 mths,
then £32.50
As mentioned above, TalkTalk were the first of the big ISPs to adopt fully inclusive pricing for their broadband - so the prices listed above include everything but the cost of any extra calls customers make (more below).
But take note of the contract lengths. TalkTalk's contracts used to be fixed at 18 months long, whichever package we wanted. Now, however, they offer a choice of contract lengths: 12 months, 18, or 24.
The best prices are generally available with the 24-month terms, but where we've access to a better deal with a shorter contract length, that's the one we'll highlight wherever possible.
Beyond that slight complication, TalkTalk's wireless routers are completely free - as well as being included with all packages, there's no charge for delivery.
Customers will also need to factor in a standard setup fee - usually around £50, but frequently offered for less or free of charge.
As a result, despite their concerns about looking less competitive if they moved to all-in pricing before their competitors, their total monthly prices still come in lower than those of many of their rivals. See our guide for more detail.
TalkTalk fibre broadband
The fibre packages have historically compared well to those from their biggest rivals on price, and continue to do so now - although comparisons aren't quite as simple as they were.
Here's TalkTalk's basic fibre deal, compared to the closest equivalents at BT, Plusnet, Sky, and Virgin Media.
Package
Broadband
Contract term
Upfront price
Monthly price
Faster Fibre
Up to 38Mb
Unlimited
18 months
Free
£25
for 12 mths,
then £27.50
Unlimited Infinity 1 + Weekend calls
Up to 52Mb
Unlimited
18 months
£9.99
£29.99
for 18 mths,
then £47.49
Unlimited Fibre + Line Only
Up to 38Mb
Unlimited
18 months
Free
£22.99
for 18 mths,
then £32.98
Fibre Unlimited + Talk
Up to 38Mb
Unlimited
18 months
£29.95
£25
for 18 mths,
then £38.99
Vivid 100 + Talk Weekends
Up to 100Mb
Unlimited
12 months
£20
£34
for 12 mths,
then £45
As a result of BT upgrading their Infinity 1 fibre broadband to offer up to 52Mb, TalkTalk, Plusnet and Sky are at a slight disadvantage in that their entry level fibre appears to be slower than that offered by their biggest rival.
But the table above says it all - against their biggest rivals, they're (just about) the cheapest per month.
TalkTalk TV prices
TalkTalk offer the same Youview TV service that BT have, and that Plusnet offer their fibre customers.
Youview is essentially a Freeview service with up to 80 channels, plus seven day catch up and the ability to pause and rewind live TV.
TalkTalk offer two base packages: the newly renamed "TV" and "TV Plus".
The Youview box that comes with the basic TV bundle has no recording ability and can only pause or rewind live TV by up to 30 minutes; the channels offered are basically those we'd get with standard Freeview.
For that reason, there's a £25 fee for the set top box, but otherwise it costs no more than getting TalkTalk's broadband and phone - unless we choose to add one of TalkTalk's TV Boosts, listed below.
Upgrading to TV Plus usually costs an extra £5 a month. For that customers get an upgraded Youview+ box, which can pause and rewind for up to two hours, up to 180 hours of TV recording and six extra Sky channels, including Sky 1, Sky Living and Sky Arts (but not Sky Atlantic).
All TalkTalk TV customers can further upgrade their service by adding monthly "boosts". They start from £5 a month, for the Starter and Kids packs, and go up to £42, for the combined Sky Sports and Sky Cinema pack.
TV Boost
Extra channels
Monthly cost
TV Starter
Sky 1 and Sky 2,
Sky Living, Real Life, Sky Arts,
Sky Sports News HQ
£5
Kids
Disney, Disney Jnr, Disney XD,
Nickelodeon, Nick Jnr, Nicktoons,
Baby TV, Boomerang and Cartoon Network
£5
Entertainment
30 extra channels (including TV Starter)
£12
Asian TV
Selection of Asian TV channels including Zee TV and Sony TV Asia
£7.50
Picturebox
On demand movies and TV box sets
£5
Sky Cinema
(previously Sky Movies)
11 live Sky Cinema channels,
Sky Cinema On Demand
£16
Sky Sports
All 8 Sky Sports channels
£34
Sky Sports + Sky Cinema
All available Sky Sports and Sky Cinema channels
£42
BT Sport
BT Sport 1 and 2, BT Sport Europe, BT Sport ESPN
£22.99
Boxnation
24/7 boxing channel
£12
BT Sport is a fairly new addition to Youview from TalkTalk, having finally been made available on the platform late last summer.
It costs £22.99 a month, plus an activation fee of at least £20 when taking a 12-month subscription. It is possible to take the BT Sport pack on a 30-day contract, for the same monthly price but with a higher activation fee of £35. Customers need to contact BT if they want to add the channel pack - there's more detail here.
On top of these boosts, TalkTalk offer Netflix through their Youview boxes, giving existing subscribers the chance to watch on a TV screen rather than a computer or mobile device.
People new to Netflix can sign up through the in-box app, with prices starting from £5.99 a month.
The fact that TalkTalk TV is customisable keeps basic prices low compared to competitors - and it has the bonus that customers only pay for what they want to watch. But the extra boosts can add up, so remember to factor them in when comparing between providers.
Package
TV
Broadband
Contract term
Upfront price
Monthly price
TV with Fast Broadband & Phone
YouView TV with 80 channels
7 day catch up
Up to 17Mb
Unlimited
12 months
£25
£18.95
for 12 mths,
then £22.95
TV Plus with Fast Broadband & Phone
YouView TV with 80 channels, including six Sky channels
7 day catch up
Record TV
Up to 17Mb
Unlimited
12 months
Free
£24.95
for 12 mths,
then £31.95
TV Starter + Unlimited Broadband + BT Sport + Weekend calls
YouView TV with 80+ channels
7 day catch up
Up to 17Mb
Unlimited
18 months
£59.99
£23.99
for 18 mths,
then £31.99
Player Bundle
Virgin Media TV with 70+ channels
Free set top with TiVo
Up to 100Mb
Unlimited
12 months
£20
£30
for 12 mths,
then £48
TV Original + Broadband 12GB + Talk
Sky TV with 270+ channels
Sky Q 1TB box
Up to 17Mb
12GB usage
18 months
£19.95
£43.99
for 18 mths,
then £45.99
However, this clearly isn't a fair fight as Sky's basic deal offers far more channels than TalkTalk's, and Virgin offer much faster broadband.
TalkTalk phone boosts
All TalkTalk broadband packages must be taken with the provider's landline. Now they've moved to the all-in method of pricing it's less obvious how much exactly that line rental is, but for those who still have to pay it, it's now £18.95 per month.
One casualty of the move to all-in pricing is their upfront line rental option.
Since December 2014, this has tended to reduce the cost of the line rental part of the bill by just under 10% over 12 months; a little later they brought in an 18-month version that offered a saving of 15%.
Existing customers who choose to stay with their old separately priced bundles can continue to pay line rental in one go, paying either £204.66 for the year (equivalent to a monthly cost of £17.06), or £289.93 for 18 months (just over £16 a month).
But Value Line Rental is not available for those moving across to the new all-in deals, or for completely new customers.
To add to this, standard line rental from TalkTalk doesn't include any inclusive calls, aside from those between TalkTalk customers (up to 180 minutes per month).
As with the TV service, however, the landline part of the package can be customised with a couple of bolt-ons, and like the TV boosts they're offered on a month-by-month rolling basis.
Available boosts include:
Unlimited UK Calls Boost: Inclusive calls to UK landlines and mobiles at anytime (£7.50).
International Saver Boost: Discounted calls to a number of international destinations (£2.50).
International Extra Boost: 1,000 minutes to landlines in more than 50 international destinations; discounted calls to other countries (£3.75).
International Max Boost: 1,000 minutes to landlines and mobiles in more than 50 international destinations; discounted calls to other countries (£7.50).
Mobile
TalkTalk offer discounted mobile phone services to their residential customers, using the Vodafone network. Under the terms of that partnership they can only offer 2G and 3G services - but that seems to suit the roughly 400,000 customers who have at least one mobile with them.
However, in the face of a growing quad-play market, they're stepping up their mobile ambitions. At some point in the near future they'll be switching across to the O2 network, which will allow them to move into 4G.
Keen to start pushing quadplay services as soon as possible, in December 2014 they introduced a free sim, worth £5 a month, for what were then Plus TV customers.
In February 2016, they extended the free SIM deal to all their customers, new and existing, whatever package they have: it comes with 200 minutes of calls, unlimited texts and 500MB of data.
For a while they were known for offering what they called "Britain's lowest priced unlimited SIM", offering unlimited data, minutes and texts at an introductory price of £12 a month.
The deal appeared in April 2015 - but less obvious was the fact that the bargain price was for an introductory period only.
When the promotion ended in August 2015, the cost of the SIM rose to £24 a month - and by the start of 2016 there was no mention of the unlimited deal at all on TalkTalk's site.
That means there are once more only two networks offering unlimited data, texts and minutes: GiffGaff and Three, both of whom offer 4G as standard.
More recently the most data TalkTalk offered as standard was 2GB with their Large SIM plan when bought online, with the option to add extra data boosts - as TalkTalk have said previously that even 3GB provides more than enough data for 95% of their customers. However at the time of writing, TalkTalk were not selling any SIM plans or handset contracts whilst they get themselves '100% ready for launch' regarding their new mobile phone service.
The reputation
TalkTalk had collected a formidable collection of wooden spoons for poor customer service in the past - and after a period where they showed some signs of improvement, they came in for serious criticism over how they handled the aftermath of the October 2015 data breach.
Customer service problems
Before 2015's problems, horror stories about the provider ran the gamut of broadband badness, from shoddy customer service to disrupted connections and billing disasters: it's fair to say TalkTalk customers had a pretty rough ride.
Partially, that's because of a huge billing mess up stemming all the way back to a 2009 takeover, which led to thousands being overcharged or charged despite having left. As they emerged from that crisis, the ISP's day-to-day service proved a problem.
Records were not always kept and reports of being endlessly passed from one TalkTalk department to another were common.
They seemed to hit their stride for a while towards the end of 2012, when data from Ofcom showed the number of complaints they were receiving about TalkTalk had dropped sharply. But then all of this good work was undone in the aftermath of 2015's security breach.
More recently though, TalkTalk's customer service standards seem to be improving, albeit slowly, and there's still a long way to go.
Ofcom's most recent study reveals they have the lowest call waiting times, for contacting customer services, of the major ISPs, just 47 seconds.
However, where they fell down was with their customer service advisors. They received the lowest satisfaction rate for how complaints were dealt with (51% versus a 56% average).
See our broadband customer service guide for more detail on this.
Security problems
The first security breach only came to the ISP's attention when they realised they'd been receiving more complaints about suspicious calls from people claiming to work for them.
Last October's attack was far less serious than first suspected, and the company said that their security was "head and shoulders" above that of their competitors.
The Information Commissioner's Office seem to have disagreed, as they fined the ISP a record £400,000, saying that the attack "could have been prevented if TalkTalk had taken basic steps to protect customers' information".
Given the number of breaches in so short a period, it's not surprising that many customers lost faith in TalkTalk's ability to protect them and their data - and that's when the customer service issues began to crop up again.
Understandably shaken by the thought of large amounts of personal information having been accessed, those who said they wanted to leave were told they would still be charged penalty fees if they had time left on their contracts.
Others reported issues with the free upgrades they were offered by way of apology for any concerns caused.
However, claims that TalkTalk broadband is itself always of poor quality are far of the mark.
TalkTalk have their fair share of complaints and they don't always deal with them well, but millions of people have received decent enough broadband services and liked the ISP enough to stay put for years.
They are still the UK's fourth biggest broadband provider, and by a comfortable margin. Clearly they've been doing something right.
TalkTalk's technical side
Price and reputation are, perhaps, TalkTalk's biggest pro and con respectively but it's also well worth knowing about their broadband's speed and quality and about HomeSafe, their security and parental control software.
Speeds
With fibre, TalkTalk are able to offer some of the UK's best speeds and often for a little less than BT or Plusnet, who are offering the same service.
Fibre is slowly catching on across the board, but it's still some way behind ADSL in terms of customer numbers.
ADSL: Figures from Ofcom's independent tests, released in April 2017, show that TalkTalk are offering the slowest standard broadband speeds:
Overall average
Peak (8-10pm weekdays)
TalkTalk ADSL2+
8.6Mb to 10Mb
8.6Mb to 9.9Mb
BT ADSL2+
(Review)
9.1Mb to 10.8Mb
9.0Mb to 10.6Mb
Even so, there's only a couple of Mb in it in terms of average speeds, and the speeds seem to remain consistent regardless of whether it's peak time or not.
We saw similar results when comparing TalkTalk with their other big rival Plusnet side by side here. Yes, TalkTalk were slower, but that speed was pretty much guaranteed whatever the time of day.
Fibre: Thanks to the rise in the number of people taking fibre broadband across the UK, Ofcom can now get accurate average speed results for almost all of the packages offered by the biggest fibre providers.
With the exception of Virgin Media, all of those fibre deals are resold versions of BT's Infinity broadband service (review here), with differences in the speeds achieved coming down to traffic and network management.
| | Overall average | Peak (8-10pm weekdays) |
| --- | --- | --- |
| TalkTalk up to 38Mb | 30.8Mb to 32.8Mb | 30.6Mb to 32.6Mb |
| Infinity up to 52Mb | 51.6Mb to 56.7Mb | 51.2Mb to 56.3Mb |
| Infinity up to 76Mb | 57.9Mb to 60.7Mb | 57.0Mb to 59.8Mb |
As mentioned earlier, TalkTalk seem to be quite a way behind in the entry level fibre stakes since BT upped their first tier package to 52Mb. Ofcom's results only add to the gulf in speed, whilst TalkTalk fell quite a bit below their advertised speeds, BT were closer to theirs.
Overall though the boost from ADSL looks to be significant and worth the extra cost per month for high usage households.
For more on the differences between TalkTalk and other BT Infinity wholesale resellers like Plusnet, Sky and EE see our big fibre showdown guide.
HomeSafe
But more important than speed, from TalkTalk's point of view at least, are services that underline - and could help to rebuild - their reputation as a user friendly ISP.
The most important of these is HomeSafe.
It's essentially a security system, much like the software we're used to getting from Norton, McAfee, Kaspersky and others, with the essential difference that the restrictions apply to every device using the wireless network: the iPad or laptop as well as the family PC.
It's a hit: according to Ofcom around 36% of TalkTalk customers use it - mostly, it seems, to prevent children from accessing inappropriate content, self-harm and violent sites.
See our parental control software guide here for more on HomeSafe and how it compares to the safety controls other ISPs are giving away free.
In addition to the free - and much imitated - Home Safe, TalkTalk now include the security "boost", SuperSafe.
A more traditional computer security system - in this case using F-Secure Internet Security - it protects PCs, Macs, tablets and mobiles from viruses and malware, and fake and inappropriate sites.
All customers will benefit from this boost for one device, or they can pay £2 a month to protect up to eight; TV Plus customers are covered on up to eight devices for no more than the cost of their package.
The bottom line
The bottom line is that TalkTalk still offer some of the cheapest and simplest ways to get online.
It's been good to see the improvements in their fibre and TV service and, after years of promises their customer service had been improving.
Although they came in for criticism for the way they handled some of the fallout from last year's cyber attacks, they did a pretty good job in keeping customers informed once the initial panic had died down, and offered them all free credit monitoring, to help them keep an eye on their accounts.
Whether that's enough to keep existing customers on board, and whether those issues will continue to put potential new customers off a generally consistent broadband service remains to be seen.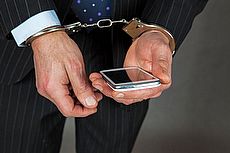 23 November 2017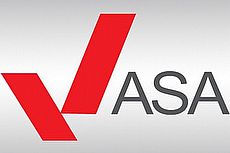 23 November 2017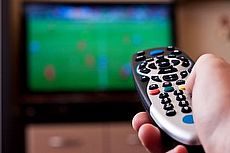 15 November 2017
Follow us or subscribe for FREE updates and special offers