New Future Fibre 1Gb and Total Home Wi-Fi plan offers broadband speeds averaging 900Mb to full fibre customers.
It comes with two Amazon eero Pro 6 mesh routers as standard and customers can add a third at no extra cost if required.
The new deal is available on an 18-month contract at £49 per month, with TalkTalk promising no mid-contract price hikes.
However, availability for TalkTalk Future Fibre deals is limited, so many customers will be unable to benefit just yet.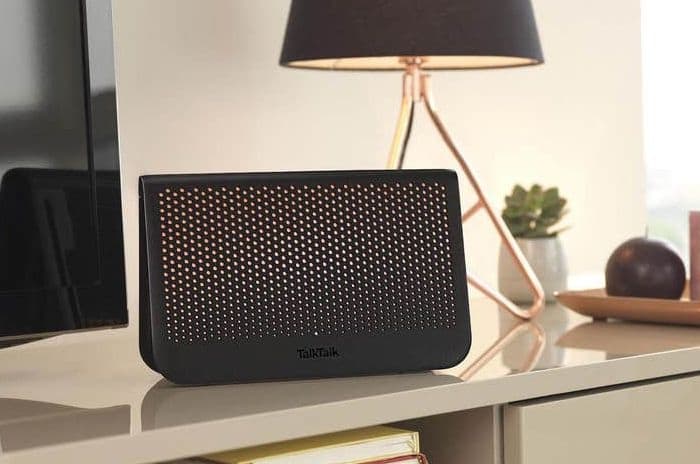 1Gb broadband
TalkTalk Future Fibre 1Gb package costs £49 per month and comes with Total Home Wi-Fi as standard.
This comprehensive service means customers receive two Amazon eero Pro 6 mesh wi-fi routers when they sign up to their package, allowing the wi-fi signal to stretch comprehensively around the home. A third router may also be added if necessary.
This is a data-only package, so there is no home phone included, and it's on an 18-month deal.
TalkTalk also promise there will be no mid-contract price rises for customers on this broadband tariff, although existing and recent TalkTalk customers may be frustrated by this since TalkTalk scrapped such a promise for the rest of their customers back in March 2021.
As an extra incentive, Future Fibre 1Gb customers will not see above-inflation price rises at the end of their 18-month deal. They will still be subject to the CPI rate of inflation each April.
The catch for many customers looking to sign up to this package is availability, however. TalkTalk run their Future Fibre plans on Openreach and CityFibre networks and, although they have over seven million premises covered between them, TalkTalk services are not available across the whole of both networks yet.
Budget full fibre
A quick glance at our broadband comparison pages shows TalkTalk's £49 per month is one of the cheapest broadband plans at those speed levels.
It reaffirms TalkTalk's commitment to being one of the cheapest broadband providers around and the inclusion of two mesh routers plus their price promise may do much to encourage customers to give them a try.
They're also in the process of launching a new TV service for their full fibre customers in conjunction with Netgem.
Full details of that are yet to be released, but TalkTalk seem focused on providing value to customers without breaking the bank.
In another example, earlier this month they unveiled Fibre and Netflix packages on their Fibre 35 and Fibre 65 deals. These allow customers to add the popular streaming service into their broadband plans.
Their press release for that announcement suggested they were working to help customers keep things simple by bundling the biggest UK streaming process with their broadband.
Yet, given that the package is only available to customers on their superfast fibre deals rather than their full fibre customers, TalkTalk risk diluting their message that they're keeping things simple.
Future Fibre
The 1Gb plan isn't the only Future Fibre deal available from TalkTalk: they also have 500Mb and 150Mb deals on offer.
Future Fibre 500 comes with average speeds of 506Mb and a single mesh router for £40 per month on an 18-month deal.
Meanwhile, Future Fibre 150 comes with average speeds of 147Mb and a single router for £32 per month.
Both plans come with the Fixed Price Plus promise mentioned above, meaning no mid-contract price rises during the contract or above inflation rises after that.
Customers can also add Total Home Wi-Fi to these plans for an extra £6 a month. This allows them to add up to two more mesh routers to their plan if necessary.