The Now TV Combo - flexible broadband, TV, and more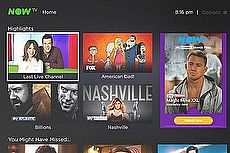 © Sky
BETTER known for their no contract TV service offering the best bits of Sky TV, in July 2016 Now TV started selling broadband in the same way - a month at a time, with a flexible contract.
Given that one of the image problems that short term broadband deals have is that they're hard to find, the addition of a new provider was to be welcomed, as is the fact that they're offering fibre broadband on flexible terms.
But for all their flexibility, most no contract broadband packages do have limitations - like high setup costs, usage caps, and a lack of discounts and deals.
So how do the Now TV Combos fare?
What is a Now TV Combo?
The Now TV Combo is a triple play bundle made up of three parts - a TV Pass, a landline and phone service, and the broadband.
To get a Now TV Combo, customers must start by choosing one of the provider's TV passes, before choosing which of the three unlimited broadband packages they'd like, then deciding whether they'd like to add calls to the landline part of the bundle.
Because the Now TV Combo is designed as a triple play deal, those looking for purely short term broadband are out of luck, at least at first. We explain more below.
At this point, however, that makes some of the Combos very good value indeed, as it's possible to get their TV, broadband and landline for less per month than their most widely available competition can offer comparable no contract broadband and phone bundles.
It might be frustrating paying for something we have no intention of using, but for the truly commitment-phobic, it is worth bearing in mind.
Now TV broadband
As mentioned in the introduction, one of the unusual things about Now TV's no contract broadband deals is that two of them are for fibre. Note that the prices listed here are Now TV's standard broadband and line rental charges - this will be important later.
Package
Broadband
Contract terms
Upfront price
Monthly price
Brilliant Broadband
Unlimited
Up to 17Mb
30 days
£44
£25.99
Fab Fibre
Unlimited
Up to 38Mb
30 days
£44
£35.99
Super Fibre
Unlimited
Up to 76Mb
30 days
£44
£42.99
When Now TV's Combos launched, we were aware of just two other broadband providers that offered fibre on a flexible or rolling basis, and one of those has limited, building by building, availability.
However, the appearance of the Now TV Combo seems to have spurred a few more fibre providers into action - there's more on who else offers commitment-free superfast broadband here.
Broadband with no contract
Another advantage is that because Now TV is an offshoot of Sky, they can offer a lot of the same features - including a Now TV branded version of Sky Broadband Shield.
Broadband Buddy, as Now TV refer to it, is provided free to everyone who gets a Now TV Combo - and it's switched on automatically, using the 13 rating as the default, when a user first activates their broadband.
Users can adjust it to be stricter, or to allow everything but malware and viruses, or switch it off all together.
There's more on Now TV's Broadband Buddy, aka Sky Broadband Shield here.
The other notable feature about Now TV Broadband is the price. Starting at £25.99 per month including line rental, it's remarkably cheap - especially considering that all three packages offer unlimited data.
Other no contract broadband providers also offer unlimited data, but they tend to be more expensive, ranging from £11 to more than £20 per month before line rental; even budget broadband champions Plusnet charge £30.48 a month for their 30-day broadband plus landline package.
Availability
But while the broadband is unlimited, there are some limits to be aware of.
The first is availability. Now TV broadband is basically Sky broadband - which means that while it's pretty widely available, that coverage isn't completely nationwide.
Setup fees
The second is that, despite monthly prices being fairly competitive, the flexibility to leave after just 30 days comes with higher upfront costs.
When the Now TV Combos launched there was a one-off fee of £30 for the broadband router, but that's now been waived.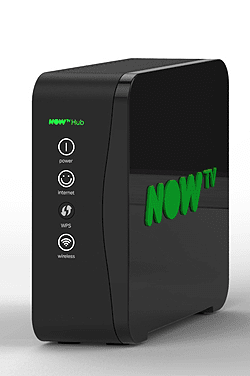 That seems only fair, as the Now TV router is a rebranded version of the old Sky Broadband Hub, which we look at here.
One of the perks of short term broadband contracts is that we're often free to use our own router, but it's written into the terms and conditions that customers use this hub and no other.
Then there's the broadband setup fee, which is £44 on no-contract terms. Even those agreeing to get the broadband and line rental part of the Combo on a 12-month contract have to pay £22 setup, on what Now TV rather optimistically call the "Saver" plan.
It's not entirely possible to escape the setup fee; even those agreeing to get the broadband and line rental part of the Combo on a 12-month contract will have to pay £5 setup, on what Now TV rather optimistically call the "Saver" plan.
What about discounts?
The other common complaint about no contract and flexible broadband deals is that they lack the discounts available to those willing to commit for a longer term.
In this case, the lack of obvious introductory offer could be particularly galling given that people signing up for a Now TV pass on its own for the first time are often given a free trial period or a discount for a couple of months - an incentive that seems to be lacking for those thinking of getting a Combo deal.
But one of the advantages of bundling is that it often reduces the price of one or more parts of the deal compared to getting each of them separately - and Now TV frequently offer a substantial discount for bundling broadband and phone with TV.
At the time of this update for example, customers getting a Now TV Combo with three of the four TV Passes will pay £7.99 less than the total price of their bundle for the first 12 months.
TV from Now TV
As we pointed out above, getting Now TV broadband relies on us also signing up for one of the Now TV monthly passes. They cost from £2.99 a month for the Kids Pass up to £33.99 for Sky Sports:
| | Pass | Contract terms | Monthly price | |
| --- | --- | --- | --- | --- |
| | Entertainment Month Pass | 30 days | £6.99 | |
| | Sky Cinema Month Pass | 30 days | £9.99 | |
| | Sky Sports Month Pass | 30 days | £33.99 | |
| | Kids Month Pass | 30 days | £2.99 | |
We look at what each pass includes in our full review of the Now TV streaming service here.
The £7.99 discount mentioned above is available with the Entertainment Pass, Sky Cinema Pass and Sky Sports Pass - but not the Kids Pass.
That means prices for one TV pass plus broadband and line rental range from £24.99 with the Entertainment Pass to £51.99 for the Sky Sports Month Pass.
Here's what adding standard broadband to each of the above TV passes stacks up:
Package
Contract terms
Upfront price
Monthly price
Brilliant Broadband + Entertainment Pass (No Contract)
No min term
£44
£19.99
for 12 mths,
then £32.98
Brilliant Broadband + Sky Cinema Pass (No Contract)
No min term
£44
£22.99
for 12 mths,
then £35.98
Brilliant Broadband + Sky Sports Month Pass (No Contract)
No min term
£44
£46.99
for 12 mths,
then £59.98
Brilliant Broadband + Kids Pass (No Contract)
No min term
£44
£28.98
We've a full list of the combinations of one TV pass plus broadband at the bottom of this review.
There's nothing to stop people from having more than one TV pass in their Combo, whether they add the second at signup or at a later stage - but the triple play discount will only apply once.
For those who fancy getting Sky Sports for the occasional game or event, this is worth bearing in mind: we can sign up to a Combo featuring one of the cheaper monthly passes - Sky Cinema, say - then get Sky Sports as and when, at a much cheaper price, by getting a Day or Week Pass.
The Now TV Smart Box
Although people getting a Now TV Combo get what is now Sky's old broadband router, they do get the newest Now TV box - and it's free of charge.
Both Now TV boxes feature a host of other streaming apps as well as the all important Now TV launcher, and the catch up players from the terrestrial channels.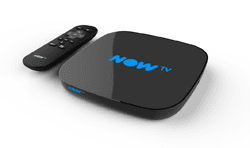 But the new one, the Smart Box, also features a Freeview tuner offering at least 60 free to air channels, with up to 15 of them available in HD, depending on location and the strength of the local TV signal.
The Now TV Smart Box is available to non-Combo customers as well, but they should expect to pay at least £39.99 for it - more if they want to add a couple of TV passes.
Its free inclusion with the Combo deals goes a long way to making up for the setup fees.
I really don't want TV
If the Now TV content passes really don't appeal, there may be a way around having one.
As mentioned, it's not possible to sign up for a Now TV Combo without picking a TV Pass - but it is possible to sign up, then drop the TV - and keep just the phone line and broadband. Here's what the Combo contract says:
"You may cancel your chosen NOW TV Pass at any time, after your Activation Date and before your next month is due, regardless of what Plan you are on. Your Broadband and Calls Service will continue unless cancelled in accordance with this Contract."
No matter how soon customers cancel, however, there are no refunds available with the monthly TV Passes, even if they take up the option of cancelling access as soon as possible (usually the next day).
Now TV phone line
We've mentioned line rental a few times now. As is usually the way these days, it's not possible to combine broadband from Now TV with a landline from another provider.
On top of the prices mentioned above then, customers only really have the choice of adding calls or not, and if they do want to add calls, of what type. Here's how much extra each option will cost:
Plan
Additional cost
Pay as you use
£0
Evenings & Weekends
(7pm-7am Mon-Fri, all Sat and Sun)
£4
Anytime
£8
Included in those call bundles are calls to UK landlines, mobiles, and 0845/0870 numbers.
Outside inclusive periods, calls to both landlines and mobiles will cost 11.5p per minute, which is also the access charge for calls to all other 08 numbers, as well as 09 and 118 numbers at any time.
People with the Anytime bundle will get discounted rates to 22 international destinations, but there's no option for fully inclusive international calls.
Everyone gets 141 (number withhold) and 1471 (last incoming call) free of charge, while features such as caller ID and voicemail cost from £1 a month.
Conclusion
With the exception of the obligation to use the supplied router, there aren't many downsides to Now TV Broadband compared with their flexible contract rivals.
They may charge higher setup fees than their competition, but that's countered in part by the fact that they offer unlimited broadband cheaper than any other short term ISP - even when we add in the cost of some of the Now TV Passes.
The fact that they offer fibre without a contract really shouldn't be understated - they're one of just a handful of widely available ISPs to do so without demanding a commitment of at least a year.
And while the whole point of the Now TV Combo is that it's a triple play bundle, we can chop and change every part of the deal month by month if we like, including getting rid of the TV Pass for a bit if we fancy.
As far as flexibility goes, Now TV may be the first big provider to try doing no contract triple play, but they've also managed to set the bar quite high.
The full list of Now TV Combos
Combo
Contract terms
Upfront price
Monthly price
Entertainment Pass
Brilliant Broadband
No min term
£44
£19.99
for 12 mths,
then £32.98
Fab Fibre
No min term
£44
£26.99
for 12 mths,
then £42.98
Super Fibre
No min term
£44
£34.99
for 12 mths,
then £50.98
Sky Cinema Pass
Brilliant Broadband
No min term
£44
£22.99
for 12 mths,
then £35.98
Fab Fibre
No min term
£44
£29.99
for 12 mths,
then £45.98
Super Fibre
No min term
£44
£37.99
for 12 mths,
then £53.98
Sky Sports Pass
Brilliant Broadband
No min term
£44
£46.99
for 12 mths,
then £59.98
Fab Fibre
No min term
£44
£53.99
for 12 mths,
then £69.98
Super Fibre
No min term
£44
£61.99
for 12 mths,
then £77.98
Kids Pass
Brilliant Broadband
No min term
£44
£28.98
Fab Fibre
No min term
£44
£38.98
Super Fibre
No min term
£44
£43.98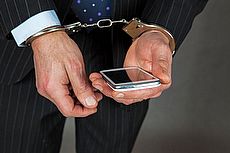 23 November 2017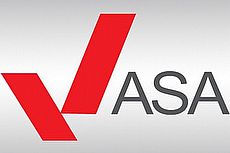 23 November 2017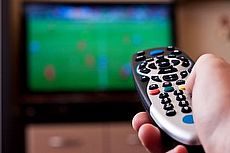 15 November 2017
Follow us or subscribe for FREE updates and special offers