First Ofcom complaint figures featuring Now Broadband show the provider posting complaint figures below the industry average.
Now received 8 complaints per 100,000 customers in the latest telecoms data for Q1 2022.
EE were once again the best performing broadband provider with 3 complaints per 100,000, down from 5 in the previous quarter's figures.
However, Shell Energy Broadband's customer service difficulties continued and they registered 22 complaints per 100,000 customers during the quarter.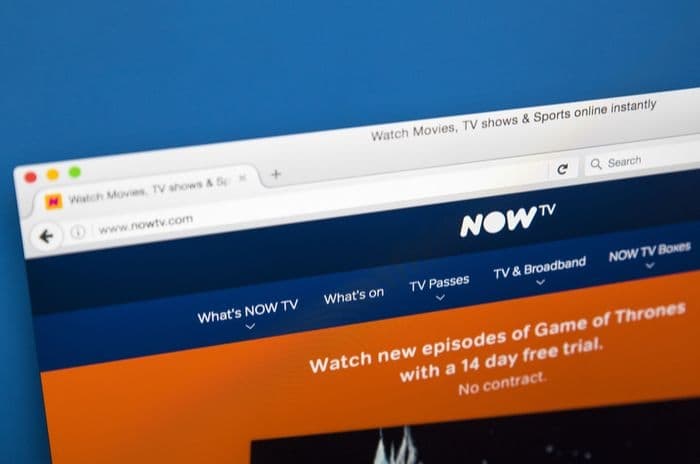 Credit: chrisdorney/Shutterstock.com
Now Broadband
Now Broadband's complaints performance featured in the quarterly Ofcom telecoms report for the first time in Q1 2022.
They entered the figures with 8 complaints per 100,000 customers, lower than the industry average of 10 but still double their parent company Sky.
The number of complaints they received from their home phone customers was again just below the industry average, with 5 complaints per 100,000 customers. The average number of complaints for landline customers was 6 per 100,000 while Sky registered 2.
In the most recent Ofcom Comparing Service Quality report looking at customer service in 2021, Now were named as the fastest provider to pick up the phone and had the lowest call abandonment levels of all major ISPs.
Read our full review of Now broadband.
Best providers
The two broadband providers with the lowest levels of complaints were EE and Sky, posting figures of 3 and 4 respectively.
However, Ofcom say these figures should be considered as comparable because there was very little difference between the two.
These two providers have been recording the lowest complaint figures of all major ISPs for several years now, and they both increased their performance slightly in comparison to the previous quarter.
Only one other ISP posted figures below the industry average: EE's parent company BT.
So, two brands owned by BT and the two owned by Sky registered lower numbers of complaints than their rivals, with Plusnet (also owned by BT) coming in just above the average with 11 complaints per 100,000 customers.
High complaint levels
Shell Energy Broadband continued their dismal record in the quarterly complaints figures by increasing their complaint levels to 22 per 100,000 customers.
Since their entry into the charts following the acquisition of Post Office Broadband customers in 2021, their complaints have been consistently higher than average:
Q2 2021 - 13 (average 12)
Q3 2021 - 17 (average 10)
Q4 2021 - 15 (average 9)
Q1 2022 - 22 (average 10)
A full year of complaints figures are now available, demonstrating that Shell are struggling to keep their complaint levels down to acceptable levels.
Their major issues are faults, servicing and provisioning, with Ofcom data showing 40% of Shell Energy Broadband complaints were about those problems.
Meanwhile, 30% of their complaints were about complaints handling and a further 23% were about billing, pricing and charges.
Faults, servicing and provisioning issues were the main driver of complaints across the broadband sector, making up 37% of all complaints.
Four other providers registered complaint levels above the industry average:
Plusnet (11)
Vodafone (13)
TalkTalk (14)
Virgin Media (18)
The spike in Virgin Media complaints is nowhere near the 33 per 100,000 they recorded at the height of their customer service difficulties in early 2021, yet it is disappointing considering they had managed to bring complaints down considerably in consecutive quarters.