How much does it cost to cancel my broadband?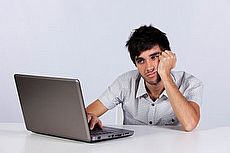 "I'M STILL within my existing broadband contract, but I want to move to another provider. How much will it cost me to leave early?"
It was a bargain when we signed up, but the introductory rate has finished, or the service isn't what we hoped.
It's tempting to jump ship for an attractive offer from one of the other providers.
But almost all ISPs insist on a minimum 12-month contract - the few who don't are covered here - and most of us can't simply stop taking phone or broadband services.
How much is it going to cost to walk away?
When it's free
Not everyone who wants to leave mid-contract is liable for early termination fees.
As we explain here, providers now have to let customers leave free of charge if they increase their prices or change the terms of our contract in a way that's detrimental to us.
Anyone who entered into a new contract after 23rd January 2014 is covered by this interpretation of the rules.
But as mentioned in that article, there are still some prices that can be increased without giving us a free pass.
Anything that doesn't count as a basic subscription cost - which includes upfront line rental - is exempt.
So people who opt to pay upfront line rental can't leave mid-contract because their provider announces they're increasing that one-off cost - even if their contract extends beyond the end of the period they've paid for in advance.
Early Termination Fees
If we are liable for fees, the charges vary depending on provider and the services taken.
As it's such a sprawling subject, rather than providing an exhaustive list we've chosen to focus on two things. First we cover the range of charges for each service offered by the Big Four, with links to the full list of each provider's fees.
Click through to find out about the fees charged by BT, Sky, TalkTalk and Virgin.
Second, we look at the companies providing line rental for a year in advance, to see what the situation is with them - click here for that.
Finally, we've a quick but important note on the words to use when deciding to leave - basically, no matter how much we say "cancel" throughout this guide, it's best if customers don't.
Multimedia providers
Note that as most providers insist on bundling broadband with a phone line, it's usually the case that we'll need to cancel more than one service in order to get broadband from someone else.
And unless stated - as with BT's broadband and calls, and TalkTalk's packages - the charges tend to be cumulative. That is, customers will face a separate fee for each service, for every month that was left on the contract.
BT
| Media | Monthly charge |
| --- | --- |
| Phone | From £8.50 for line rental or weekend calls, to £13.75 for unlimited calls |
| Broadband (standard and fibre) and calls | From £16.50 to £22.25 |
| TV | From £2.50 to £8.50 |
| BT Sport | From £4 for the app, to £16.50 on Sky without BT broadband |
There's a full list of BT's early termination fees here
Sky
| Media | Monthly charge |
| --- | --- |
| Standard broadband | From £4.93 to £10.88 |
| Fibre broadband | From £4.30 to £20.17 |
| Phone line rental | £5.17 |
| Sky Connect | From £2.29 to £4.93 |
There's a full list of Sky's early termination fees here.
Sky add that they round up their final broadband and phone termination fees to the nearest 25p. They're also the only provider to state clearly that they won't charge more than "you would have paid for your products for the remainder of the minimum term less any costs we save".
TalkTalk
That's in comparison to TalkTalk, whose termination fees have somehow escaped the ire of Ofcom for some years now.
| Media | Monthly charge |
| --- | --- |
| Phone only, £17.70 | £3.00 |
| Simply Broadband, £9.50 | £13.52 |
| Essentials / Essentials TV, £10 | £15.31 |
| Plus / Plus TV, £20 | £22.97 |
| Any other phone and broadband package | From £8.00 to £23.31 |
| Fibre broadband | From £10 to £15 on top of other package cancellation costs |
Customers who've had one of TalkTalk's TV bundles and who don't return their set top box within 21 days will also be charged £75 for that.
There's a full list of TalkTalk's early termination fees here.
Virgin Media
| Media | Monthly charge |
| --- | --- |
| Phone | £10 |
| Broadband | From £15.00 to £35 |
| TV | For those with M, £0; otherwise from £2.00 to £25.00 |
There's a full list of Virgin's early termination fees here.
Note that despite the popularity of their Big Bundles, Virgin's cancellation fees are based on individual products, which can make working out what we owe slightly less clear.
Adding it all up
As mentioned, the fees tend to be cumulative. Virgin Media use the following example:
A customer has the M phone and broadband packages, and the M+ TV package. This falls somewhere between the Big Easy and Big Bang bundles, which cost £41.99 and £51.99 a month including line rental.
For each month remaining on their contract, this customer will face fees of £10 for the phone, £15 for the broadband, and £16.50 for the TV, or £41.50 a month.
Cancelling with three months left on the contract will therefore cost three lots of £41.50, or £124.50.
Cancelling with six months remaining could be expected to cost £249 - except Virgin very kindly cap the maximum fee at £240.
But then, to confuse things slightly, there's another rule for those who've paid line rental upfront: Virgin say they don't charge early disconnection fees "for any month where you have already paid for your line rental in advance on Line Rental Saver."
Offsetting costs
TalkTalk's early termination charges are steep, but they are sweetened a little by the fact that the provider credits "any unused line rental" to a customer's final bill.
A customer cancelling their Essentials TV package with three months left in contract will face charges of £45.93 - but they'll also be credited for any months of line rental they've already paid for.
For simplicity's sake, let's say they renewed their Value Line Rental six months ago, at a cost of £191.16. That means they've the equivalent of six months unused line rental, or credit worth £95.58.
Therefore their final bill will show a credit for £95.58, but also a charge for £45.93 - and they'll be in line for a refund of £49.65.
BT also use advance line rental to offset the cost of any cancellation fees, but if there's any credit left it won't be refunded - so customers may end up fee-free or owing them extra.
Other providers
As seen with BT, TalkTalk, and Virgin, upfront line rental can be used in a variety of ways to offset cancellation charges.
So here's what the other providers who offer yearly line rental deals do when customers who've paid in advance cancel while in contract:
Neither EE, The Post Office, nor Plusnet refund any upfront line rental payments. However, how they charge customers for any remaining months on their contract varies.
The Post Office appear to be the least generous - anyone leaving early must pay the full monthly cost of their package until the end of the contract.
Unusually among the bigger providers, Plusnet allow customers to move to a broadband-only deal if they no longer wish to take a phone line - for £2.50 more a month than their broadband and phone deal (note that line rental from another provider would still be required in this case).
They also charge more per month in cancellation fees for those who wish to cancel just their broadband service than those cancelling both broadband and phone.
Fees range from £4 a month to cancel standard broadband and phone, to £13.36 a month to cancel their 76Mb fibre broadband.
EE seem to forget that they offer upfront line rental when it comes to termination fees. Upfront customers have to pay the same amount per remaining month as those who pay line rental month by month.
Furthermore, while those termination fees are lower than the combined monthly cost of the various broadband deals plus line rental, they're higher than the cost of each broadband package on its own - which is all upfront customers pay for each month.
Why does it still cost so much?
Hard as it may be to believe, it used to cost much more to walk away.
In 2009 Ofcom announced it was working with three of the big four - BT, TalkTalk and Virgin Media - to make early termination charges fairer.
Ofcom said at the time that any charges should "reflect the costs that the providers save by no longer providing the service".
It added that under the Unfair Terms in Consumer Contract Regulations 1999, it believed customers leaving a contract early should never have to pay more than they would have if they'd remained in contract: "in fact they should often pay less".
By 2010 an agreement had been reached, with the result that some cancellation fees were cut by as much as 85%.
As a result of that agreement, the top monthly charge levied by the three was £8.00, for TalkTalk's Essentials package as it was then. The lowest was £2.00, for BT line rental with evening weekend calls.
The fees have risen again since, although not to the levels they were before Ofcom stepped in - previously TalkTalk charged £33.48 per month for early cancellation of the Essentials package.
But in April 2014 Ofcom said the number of complaints it received about the fees had dropped so much it saw no reason to continue monitoring and enforcement programme beyond that October.
Fees have crept up again since, but so far increases seem to be in keeping with other price rises - that is, by a pound or so at a time.
I still want to switch
Those who do decide to leave their provider early should choose their words carefully.
Those cancelling their service all together will find themselves open to a cessation or termination charge, usually around £30 to £40 - on top of the fees outlined above.
There are situations when this is unavoidable - moving from BT or another provider on the Openreach network to Virgin and vice versa, or if we're moving house to an area not served by our existing provider.
But in the vast majority of cases, it's entirely unnecessary. Moving from BT to Sky, or EE to Plusnet, or between any of the roughly 200 ISPs who use BT's infrastructure now only requires us to contact our chosen new provider - and they'll contact our old ISP for us.
If, for some reason, we do have to contact the ISP we're leaving, rather than say "cancel" use "transfer" - which should avoid any nasty bills for cessation of service.
There's more information on the switching process here.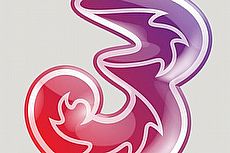 7 December 2017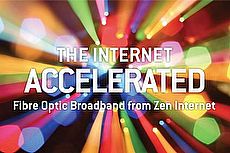 6 December 2017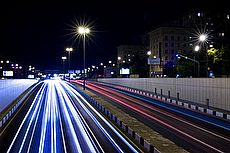 4 December 2017
Follow us or subscribe for FREE updates and special offers