When will 100Mb broadband reach you?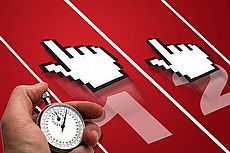 SINCE it first appeared at the end of 2010, 100Mb has become a much more widely available broadband speed.
Some providers are now offering upgrades to 200Mb and even 300Mb broadband, and connections of up to 1Gb are available in some areas.
In fact, 100Mb has become so much more common that, having been referred to unofficially as "ultrafast" for some years, Ofcom effectively demoted it to "superfast" at the end of 2015, declaring 300Mb to be the new threshold to aim for.
So who's offering 100Mb and how much does it cost? And what about those faster services - and are any of them worthwhile?
Has it reached you yet?
Virgin Media
Virgin Media's up to 100Mb broadband service is now available to pretty much all of their cable network. That could mean that all there is between us and a 100Mb connection is a quick availability check - which can be done using the box below:
Enter your postcode above to check availability in your area.
There's more about what Virgin offer with each of their deals, including their 100Mb offer, in our full review of Virgin Media broadband.
While later speed boosts and rollouts have seen delivery dates slip, Virgin's efforts to upgrade their network to up to 100Mb was remarkable.
In January 2011, just 350,000 homes could receive 100Mb; by March that year they'd upgraded the equipment available to about a million households - or 7.7% of their potential customer base.
By 2012, 10 million of the roughly 13 million households that had access to Virgin lines could get broadband of up to 100Mb.
Virgin's "free" speed upgrades
Then in January 2012, Virgin announced they would double the speeds of selected broadband packages - and customers who were already receiving 100Mb speeds would be automatically upgraded to 120Mb, at no extra charge.
By spring 2013, more than 3.4 million subscribers had seen their download speeds doubled, and new customers were being automatically upgraded to the faster 120Mb deal, free of charge, as soon as the technology in their area was made capable.
This has become something of a pattern with Virgin, as in February 2014, they launched another speed upgrade - this time increasing their maximum speed to 152Mb, and raising those on the slower packages to up to 50Mb and up to 100Mb.
As the upgrade was rolled out, that meant all but those signed up to Virgin's slowest deal were capable of getting up to 100Mb - and, as Ofcom speed tests show, customers with the 100Mb deal get very close indeed:
Advertised Speed
Average over 24 hours
Average at peak times
(8-10pm weekdays)
Up to 50Mb
49.4Mb - 51.6Mb
44.6Mb - 49.1Mb
Up to 100Mb
93.3Mb - 98.2Mb
81.6Mb - 90.6Mb
Up to 200Mb
168.0Mb - 179.9Mb
148.0Mb - 164.4Mb
SOURCE: Ofcom, March 2016.
Most recently, in October 2015, they announced yet another speed boost - this time taking their maximum speed to 200Mb.
As with previous rollouts, people haven't found their speeds increased overnight: after initially saying they hoped to get everyone eligible for the 200Mb service - reviewed here - upgraded by mid-2016, they're now telling some existing customers they may have to wait until 2017.
At the same time as they announced the upgraded top tier, they offered a free speed boost to those already taking one of the two slower packages, from 50Mb to 70Mb, and from 100Mb to 150Mb.
Just a month after Virgin announced those plans, they released their annual figures, in which they revealed that 43% of their customers were signed up to deals offering speeds faster than 100Mb - up from about a third the year previously.
These are the current prices of Virgin's 100Mb and 200Mb broadband deals, with and without Virgin's mid-range Fun TV package:
Package
Contract term
Upfront cost
Total monthly
Virgin Media Vivid 200 + Talk Weekends
12 months
£20
£39
for 12 mths,
then £50
Virgin Media Fun Bundle
12 months
£20
£49
for 12 mths,
then £57
Virgin Media Vivid 300 + Talk Weekends
12 months
£20
£44
for 12 mths,
then £55
Virgin Media Fun TV + Vivid 300 + Talk Weekends
12 months
£20
£64
for 12 mths,
then £72
However, none of this talk of upgrades is much use to those who aren't in a Virgin Media cable area - unless they think there's a chance they might qualify for connection as part of Project Lightning or can put together a good case for the ISP's Cable My Street team.
For those of us for whom getting Virgin remains highly unlikely, keep reading. BT have been in charge of the lion's share of efforts to make some kind of fibre broadband available almost everywhere in the UK, and therefore tend to offer greater coverage for superfast speeds than Virgin.
BT fibre
A couple of years ago the difference between Virgin Media's top speed and BT's top speed was noticeable but not all that great.
When BT Infinity first launched, back in early 2010, it was offering up to 40Mb.
This is the product we now know as "up to 38Mb" fibre, following the introduction in 2012 of new Committee of Advertising Practice guidelines.
When Infinity launched, Virgin's fastest available connection was 50Mb. By the end of the year, Virgin had announced the launch of their 100Mb service, as described above.
It took BT until April 2012 to make their up to 76Mb fibre available - and with the exception of a brief foray into offering fibre to the home, that's been their top speed ever since.
Admittedly, since 2013 they've been working to make fibre of some sort available to as much of the UK as possible through their involvement with Broadband Delivery UK - and now that more than three quarters of the country is covered, they've started to upgrade their up to 38Mb network to offer up to 52Mb.
For those not sure whether BT fibre of up to either 76Mb or 52Mb is available in their area yet, the postcode checker above should clear things up.
And if it turns out it's available, here are the current prices for BT's up to 76Mb Infinity broadband:
Broadband
Contract term
Upfront cost
Total monthly
Up to 76Mb
Unlimited
18 months
£9.99
£39.99
for 18 mths,
then £53.99
Check availability for BT Infinity with the postcode tool above; read our detailed guide to BT Infinity - or have a look into the full range of broadband services BT offer in our broader review, available here.
It's also worth noting that because BT have to allow other providers access to their network, 76Mb broadband is also available through other ISPs including Plusnet, EE, Sky, and Zen.
For more details on the best fibre providers, check out our FAQ here, or compare packages by speed here.
BT's 300Mb on demand - on hold
Back in 2013, BT announced plans to start selling up to 300Mb fibre to the premises broadband on demand.
BT Openreach, which builds and maintains the infrastructure over which the majority of UK broadband services are delivered, upgraded several hundred exchanges and the areas around them, making it possible for the fibre cable to be extended from the green street cabinets all the way into buildings.
Availability then relied on the willingness of individual customers to pay for the final part of installation, from the cabinet to the house.
That made getting fibre to the premises a long, fiddly and really rather expensive job, and because of the cost of installation, it's been aimed primarily at small to medium sized businesses.
BT G.fast - coming soon
While BT's 160Mb and 300Mb services are currently unavailable for residential customers, that doesn't mean we should give up hope of being able to get faster than Infinity 2's up to 76Mb - but it may be a while off yet.
In September 2015, BT started real world trials of their latest big hope, G.fast. Depending how those trials go, it could start rolling out nationwide from the end of 2016, offering connections of up to 500Mb.
But, just as Infinity hasn't reached everyone in the UK yet, BT have already made clear that rolling out G.fast will take some time - CEO Gavin Patterson has suggested it'll be nationwide by 2025.
Is 100Mb worth it?
According to Virgin Media, users of 100Mb broadband are able to download:
A 150MB music album in five seconds
A 1GB movie in 1.5 minutes
A 5GB HD movie in 7-8 minutes
It's generally agreed, however, that the biggest benefit of a faster connection is not the seconds it shaves off downloading times but the fact that multiple devices can go online at once, and carry out some heavy bandwidth activities, without struggling.
In other words, it'll stop Dad's HBO drama buffering downstairs because some numpty upstairs is downloading the latest episode of Alan Carr's Chatty Man while Skyping their friends.
Both BT's 76Mb Infinity and Virgin's 100Mb deals are truly unlimited, at least in terms of downloads, with no fair use limits and very little traffic management.
BT made their unlimited deals truly unlimited in early 2013, and more recently removed traffic management on their capped broadband deals; Virgin traffic manage uploads once they reach a certain point, but downloads are completely unrestricted.
According to independent Ofcom speed research published in March 2016, customers actually receive average speeds of:
| | Overall average (24 hours) | Peak (8-10pm weekdays) |
| --- | --- | --- |
| Virgin Media 100Mb | 93.3Mb - 98.2Mb | 81.6Mb - 90.6Mb |
| BT 76Mb | 57.4Mb - 61.1Mb | 56.9Mb - 60.5Mb |
Virgin Media get closer to the fabled 100Mb thanks in part to the technology they use, but BT's up to 76Mb package still offers a significant boost, and compared with slower broadband deals, there's a little less speed degradation at peak times.
Virgin Media have a habit of offering their broadband with phone for very competitive prices, often making them similar in price to the other providers' slower deals - as can be seen when we compare their 100Mb with phone deal directly with BT's 76Mb with phone deal:
Broadband
Contract term
Upfront cost
Total monthly
Up to 200Mb
Unlimited
12 months
£20
£39
for 12 mths,
then £50
Up to 76Mb
Unlimited
18 months
£9.99
£39.99
for 18 mths,
then £53.99
However, because every other up to 76Mb fibre provider in the UK is reselling BT's Infinity 2 service, there are cheaper ways to get pretty much the same product.
Broadband
Contract term
Upfront cost
Total monthly
Up to 38Mb
Unlimited
18 months
Free
£22.99
for 18 mths,
then £32.98
Up to 38Mb
Unlimited
18 months
Free
£25
for 12 mths,
then £27.50
Up to 52Mb
Unlimited
18 months
£9.99
£29.99
for 18 mths,
then £47.49
Up to 76Mb
Unlimited
18 months
£25
£29.99
for 18 mths,
then £37.98
Up to 76Mb
Unlimited
18 months
Free
£30
for 18 mths,
then £32.50
Up to 76Mb
Unlimited
18 months
£9.99
£39.99
for 18 mths,
then £53.99
Awkward question: do people want 100Mb?
In March 2011 respected broadband analysts Point Topic poured some cold water on the UK's fibre development: providers were being slow to roll out services, they said, in part because there was a decided lack of enthusiasm on our part.
"Consumers are hardly breaking the doors down," said Tim Johnson, the company's chief analyst.
Take up has most definitely improved since then.
In the first quarter of 2012, Point Topic reported that 277,700 households had signed up for a superfast broadband package - more than the number of households that had a fibre line the same time the year before.
By February 2015, Ofcom said that almost one in three broadband connections in the UK was to a superfast (at least 30Mb) service - and as we mentioned above, Virgin say that just under half of their customers now take a package offering at least 100Mb.
That's not to say everyone is signing up for the fastest possible deals, or that we perhaps need to: in 2013, the Broadband Stakeholder Group published research suggesting that even the most device-crazed households didn't actually need a connection much faster than 38Mb.
But a lot can change in just a few years.
Ofcom's Connected Nations Report 2015 showed a decided uptick in the amount of data and services people were using when they had a connection faster than up to 38Mb.
Particularly as the Internet of Things becomes a greater reality and our homes become yet more connected, the move towards faster broadband speeds like 76Mb and 100Mb may become more of a necessity.
So can we go faster?
Of course, we mentioned way back at the beginning that 200Mb, 300Mb and even 1Gb services now exist. Availability is seriously restricted by location, and for most of us, there's only really one name in the ring: Virgin Media.
But for people living in out of the way areas not served by Virgin, or in certain towns and cities, there are other options.
We've more on getting ultrafast - where it's possible, and how much it'll cost - in our full guide here.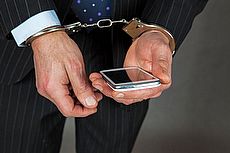 23 November 2017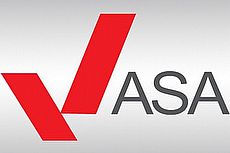 23 November 2017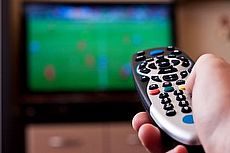 15 November 2017
Follow us or subscribe for FREE updates and special offers