It covers all 21 races of the F1 season on the dedicated Sky Sports F1 channel, while also allowing access to the rest of the Sky Sports package.
This effectively gives viewers each F1 race for £5, and that's before all the other sports channels are factored in.
The only caveat is that the pass with auto-renew at the end of the F1 season at a cost of £33.99 a month if it isn't cancelled.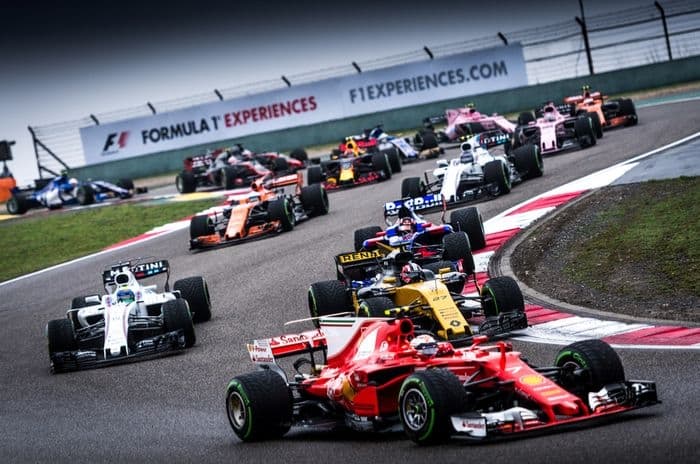 Making F1 available on the move
The Now TV F1 Season Ticket gives fans who aren't subscribed to Sky Sports in any other way full access to F1 across various devices.
Read more about which devices can access Now TV in our full review.
Purchasing the season ticket requires upfront payment of the £195 fee plus registration of a debit or credit card, along with a decent internet connection for streaming purposes.
It's available to new or existing Now TV customers, but it's worth pointing out that Now TV doesn't offer the interactive and red button services that the full Sky Sports service does.
While the offer doesn't end until 31st May, the savings obviously become less attractive as the weeks go on.
Sky building awareness of packages
As well as offering a cut-price deal to Formula One fans, there's no doubt that this is the latest attempt by Sky to build awareness of their sports offering.
All Sky Sports channels are included in the deal, so the hope will be that fans will flock to Now TV for the Formula One and stay for everything else.
Sky are certainly dominating coverage of the sporting world this year, with more Premier League fixtures than their rival BT Sport and major tournaments across the golfing, tennis and rugby worlds.
See our guide to which fixtures are on BT Sport and which are on Sky TV here.
As Now TV is a Sky subsidiary, they can offer access to Sky Sports content for customers eager to avoid long-term subscriptions or who can't or won't sign up to Sky TV.
Sky have recently restructured their sports television packages, giving customers more flexibility about the channels they take.
However, Sky Sports must be taken as an additional package for Sky TV subscribers and the costs can feel prohibitive for sports fans who aren't interested in general TV content.
Sky contracts are generally 18 months long, too, and many customers are unable to commit to the combined costs of Sky TV and Sky Sports.
Now TV offers a rolling contract version of Sky Sports that appeals to many, although it's worth noting that the channels available on Now TV are only available in standard definition and not high definition.
Competition in the world of streaming
Now TV's passes allow customers to access the type content they want to watch in the categories of Entertainment, Sky Cinema, Kids, Sky Sports and hayu (reality TV).
Even so, Statista estimate that only 10% of UK adults have a subscription to Now TV, far behind the market leader Netflix (31%).
Integration between Sky TV and Now TV services are set to increase, with new owner Comcast deciding to roll out Now TV to all Sky customers.
This will essentially give Sky customers the type of on-demand content that Now TV customers have access to, though further details have yet to be confirmed.
Sky have also recently integrated the Netflix service into their platform, allowing new and existing Netflix customers to access content more conveniently.
At the same time, competition across the video on demand sector is on the rise as companies diversify their content in an increasingly busy industry.
Not only are Disney launching their own streaming service, it was also announced last week that BritBox, a joint venture between ITV and the BBC will launch later this year.
Our full comparison of Amazon Prime Video, Netflix and Now TV can be found here.
All available TV packages (including Now TV) can be compared using our free and easy comparison tool.