EE will be the exclusive UK operator for the new Oppo Reno 5G which aims to combine 5G with a next-generation smartphone that can deliver it effectively.
Further details on the release date and pricing of the Oppo Reno 5G have yet to be announced, but EE are committed to launching 5G in 16 UK cities during 2019.
EE received a setback earlier this week as their exclusive launch partnership with the Samsung Galaxy Fold was delayed due to issues with the phone's folding screen.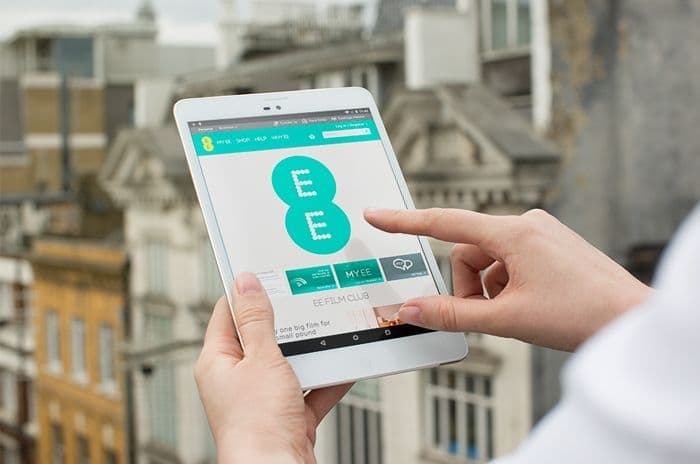 © EE
The Oppo Reno 5G
Oppo unveiled their new smartphone several weeks ago and it promises to bring enough power with it to handle the demands of 5G users.
Along with a 6.6" FHD AMOLED display, it has a high-performance 64bit octa-core processor, 8GB of RAM and 256GB of memory.
The triple camera system comes with a "shark fin" pivot, enabling it to rise without impeding on the screen visibility.
In their statement announcing the new partnership, EE highlighted the technical capabilities of the Reno 5G including its impressive speed and connectivity.
EE's efforts to launch 5G first
EE have situated themselves as the pace setter in the race to bring 5G services to UK mobile users by promising to bring the first 5G phone to market.
This will be manufactured by the Chinese company OnePlus and is expected to be unveiled officially in mid-May.
In preparation, EE announced that the busiest locations in London, Cardiff, Edinburgh, Belfast, Birmingham and Manchester would have access to 5G first with another 10 large cities to follow later in 2019.
It's expected they will upgrade 1,500 sites to 5G by the end of the year, carrying 25% of the network's total data.
They switched on 9 trial sites in East London late in 2018 but warned at the time that upgrading infrastructure to 5G was proving to be challenging.
For example, larger antennae than those used for 3G and 4G services need to be installed which can involve strengthening roofs to deal with the extra weight.
Thanks to navigating issues like this, neither EE nor other mobile networks have been able to give precise dates for 5G rollouts.
Read our general review of EE mobile broadband here.
Why is 5G important?
5G is the next generation of mobile technology that will improve speed and capacity, as well as helping new technologies integrate to create smarter lives, homes and cities.
Experts have also suggested that 5G could become a viable alternative to fibre broadband and could improve availability and lower prices.
With such large expectations, it's no wonder that developing the infrastructure capable of handling the technology is proving tricky for mobile operators.
It doesn't help that the Government has yet to officially declare whether Huawei technology can be used in 5G infrastructure, despite a leak earlier this week which suggested networks had been given the green light.
Amidst this uncertainty, mobile networks are pushing ahead with trials and small-scale projects which showcase the potential of 5G.
Vodafone have installed 5G-ready antennae underground as part of their coverage upgrades, while Three have invested over £2bn in their infrastructure in preparation.
O2, the fourth mobile operator in the UK, have previously criticised EE for their determination to launch 5G in 2019, arguing that it will only be a "lite" version of it.
EE hit back by pointing out that all technology develops after being launched and that O2's terminology was likely to be "confusing" for customers.