The Samsung Galaxy Fold will be initially released via Samsung's own sites and through EE in their exclusive UK operator partnership.
Pre-registration is now available via EE to receive updates on the upcoming device, with pre-orders going live on Friday 26 April. The Samsung Fold will be launched officially for retail customers on Friday 3 May.
The new handset represents the first folding phone to enter the UK market, with similar phones from Huawei and Xiaomi set to follow later in 2019.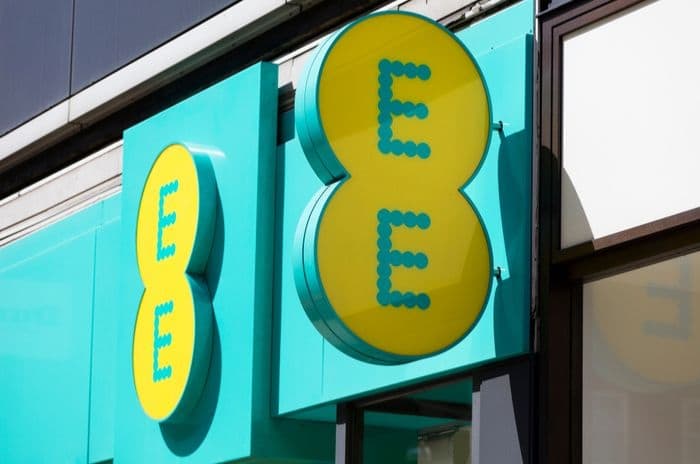 Credit: Ink Drop/Shutterstock.com
EE exclusive
As the first operator to bring a foldable phone into the UK marketplace, EE are jumping ahead of the curve and aiming to capture initial interest in folding phones.
With the screen folding into a 7.3-inch Dynamic AMOLED Infinity Flex Display, the Samsung Galaxy Fold will offer a large space for watching video and performing activities on the move.
This links well with EE's reputation as the fastest mobile provider, a reputation recently shored up by Tutela's most recent performance data showing they provide average 4G download speeds of over 26Mbps.
EE's ambitions stretch beyond the release of the Galaxy Fold, with their commitment to be the first provider to bring a 5G smartphone to the UK market in 2019.
Read our full review of EE as a mobile provider here.
What do we know about the Galaxy Fold?
Excitement about the Galaxy Fold has been building in the last few months and the focus is obviously on the foldable screen and other detailed information is scarce.
As the phone opens like a book, it is thicker than the phones consumers have become used to in recent years when phones have become sleeker and more integrated.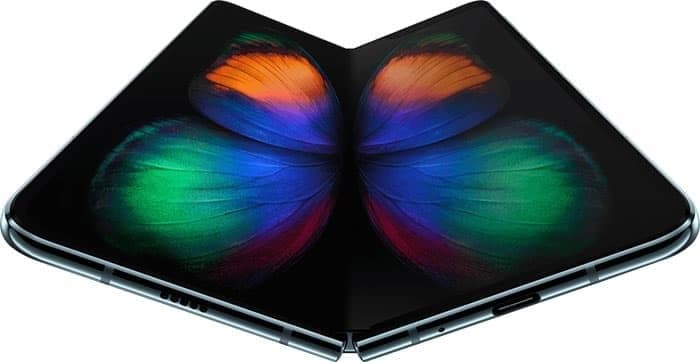 The Samsung Galaxy Fold has a foldable screen and opens like a book
Whether this might prove off-putting to customers is yet to be seen, although the teaser photos and videos demonstrate that even a thicker phone can be perceived as sleek and stylish.
The hinge system operating the fold and unfold sequence utilises interlocking gears hidden underneath the screen which don't detract from the overall aesthetic.
Other details already revealed include what Samsung are calling App Continuity which allows simple transitions between the 4.6-inch outer screen and the 7.3-inch foldable display to continue fulfilling tasks from screen to screen.
Samsung have also announced the Galaxy Fold will have 12GB of RAM, 512GB of internal storage and two batteries with a total capacity of 4380mAh.
Purchasers will receive Galaxy Buds and a protective Kevlar case as part of their Galaxy Fold pack, yet the overall price tag for such a luxury item is expected to be steep when it's finally announced closer to launch date.
Other smartphone developments in 2019
Foldable phones are likely to be a huge talking point in 2019, but there are also other developments in both handsets and technological advancements to look forward to.
As already mentioned, 5G smartphones are on the horizon in 2019, with EE working in partnership with Chinese manufacturer OnePlus.
Genuine edge to edge screens are also on the smartphone agenda and it's probable that other manufacturers will follow Apple in removing the home button to free up more space on the screen of the phone.
Camera technology is consistently improving, and the Huawei P30 Pro is likely to be a forerunner in this respect. Equally, power is everything, so keep an eye on the chips utilised in new handsets as the year continues.
Read our review of 2018 smartphones and our expectations for 2019 in our article here, or compare the latest handsets using our mobile comparison tool.