Virgin Media are offering cut price broadband and TV deals for the Christmas period, in a flash sale that customers will need to be quick to bag.
Their 'flash sale' runs from now until the 23rd December only, but could see customers saving up to £40 a month off the usual prices of packages.
Broadband only packages have been discounted by £10 a month for the 12 months of the contract, and bundle packages can be secured for up to £40 a month less than the standard price.
Contracts run for 12 months and are subject to a £25 one off set up fee.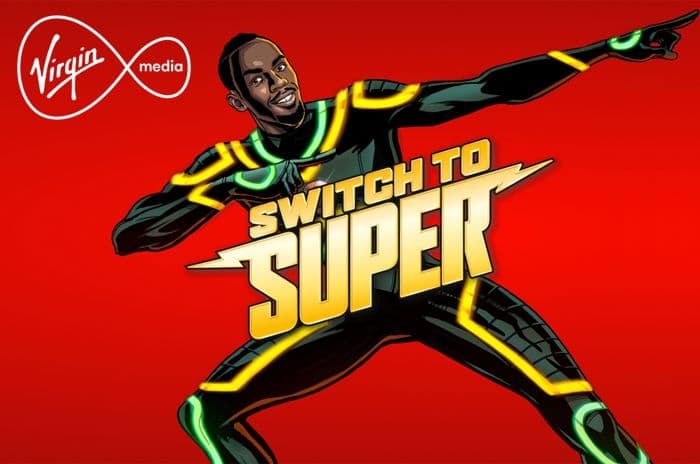 © Virgin Media
Virgin's lower priced broadband
Customers taking up an ultrafast broadband only contract with the supplier will receive a £10 discount for the first 12 months of the contract. This takes the entry level package from £35 a month to just £25.
While not as cheap as the current UK lowest price broadband from Post Office, it's a low price to pay for a much faster connection.
As usual, customers will receive the new Virgin Hub 3.0, also known as the SuperHub v3. They will also get free access to Virgin's network of Wi-Fi hotspots, including on the London Underground.
Orders must be placed between now and 23rd December, and the £25 set up fee still applies.
Virgin's bundle deals
Customers looking for the full suite of services can benefit from Virgin's offer prices for TV, phone and broadband bundles. Those taking the top package can reduce the normal cost by £40 a month.
Customers signing up to a bundle deal will also get the Virgin TV V6 box; purportedly the 'smallest, smartest, fastest box yet'.
The box allows searching, six stream simultaneous recording and 1TB storage for up to 500 hours of shows.
These bundle deals also end on 23rd December. All contracts run for 12 months, with prices rising to the normal level after the end of the contract.
Is it worth switching to Virgin?
Changing broadband or TV provider is probably the last thing on customer's minds at this time of the year, but with deals on the table, they could be tempted to switch.
Before jumping into a new contract, however, customers are encouraged to check that they're getting the best value for money. Other providers have also launched deals and offers for the festive period, so it's worth comparing the market.
Checking out the reputation of any provider is key too. While Virgin tend to perform better than the industry average, they have also recently been fined by Ofcom for overcharging issues.
Of course, that all depends on whether Virgin is available in their area at all.