Where to watch Sky Atlantic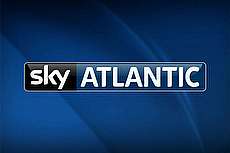 © Sky
SKY ATLANTIC offers UK TV viewers exclusive access to hit HBO shows such as True Detective, Silicon Valley, Curb Your Enthusiasm, Westworld, Boardwalk Empire and Game of Thrones.
HBO have produced some of the most popular and talked-about TV drama and comedy in recent years.
In this guide we provide an overview of what Sky Atlantic offers, details on some of the different sign-up deals available and the different ways in which you can watch it.
Which TV packages include Sky Atlantic?
One of the most common ways to access Sky Atlantic is using a Sky TV package. Sky frequently run special discounts and offers in order to encourage people to sign-up.
Currently they have this special offer deal for those who sign-up through Choose.co.uk:
As well as many other deals below:
Offer
Terms
Black Friday Offer: Get the Sky Box Sets bundle for just £25/mth when taken with Sky Fibre Unlimited for £25/mth

Hurry! Offer ends in 3 days!
27 November 2017
18 month minimum term. £39.95 setup. £50/mth for 18 months.
Sky Black Friday sale: Get a £50 Prepaid Mastercard and Sky Unlimited Broadband for £18/mth

Hurry! Offer ends 7 December 2017
12 month minimum term. £19.95 set-up fee. £18/mth for 12 months, then £28.99/mth.
Get a £50 Prepaid Mastercard and money off Sky Fibre Unlimited

Hurry! Offer ends 7 December 2017
18 month minimum term. £29.95 set up fee. £25/mth for 18 months, then £38.99/mth.
What does a Sky Atlantic TV package include?
For many people Sky Atlantic is all about HBO, due to the exclusive deal struck between the two back in 2010. Since the launch of Sky Atlantic in 2011 it has been the only place for UK and Ireland viewers to enjoy some of the most talked-about TV programming of recent years.
In 2015 this deal was extended to cover the whole of Europe until 2020, maintaining Sky Atlantic's exclusive rights to broadcast hit shows to 21 million Sky subscribers across Europe. The deals also includes access to older HBO series like The Sopranos, Mad Men and The Wire using Sky's on-demand services like NowTV.
Approximately half of all Sky Atlantic programming comes from HBO, consisting mainly of dramas, although parts of the schedule is devoted to comedy and movies.
In 2016 Sky Atlantic struck a deal with the Showtime US television network, part of CBS. Showtime also forms a significant chunk of Sky Atlantic's broadcasting including shows like Ray Donovan, Nurse Jackie, Star Trek and the third series of cult classic Twin Peaks.
There is also room for Sky's own original programming, including ambitious dramas like The Last Panthers and Penny Dreadful.
Where to watch Sky Atlantic
Subscribing to Sky Atlantic is more straightforward than subscribing to other premium services like Sky Sports and Sky Movies because there are only two options; Subscribe to Sky TV or sign-up for a Now TV Entertainment Pass, Sky's on-demand service.
Get Sky Atlantic with Sky TV
While Sky Atlantic may provide premium programming, there isn't a premium for adding it to other Sky TV deals. Just like Sky 1, Sky Living and Sky Arts, Sky Atlantic is included as standard in all of the following Sky TV deals:
Package
Channels
Contract term
Upfront price
Monthly price
Original bundle
280+
(240 free to air, 11 HD)
18 months
£20
£20
for 18 mths,
then £22
Variety bundle
326
(240 free to air, 11 HD)
18 months
£20
£25
for 18 mths,
then £32
Box Sets bundle
365
(240 free to air, 50 HD)
18 months
£20
£31
for 18 mths,
then £38
All Sky TV packages include a Sky Q 1TB box as standard. That means ultra HD content and the ability to stream TV to several devices and screens.
Find out more about Sky Q boxes and how to use them in our in-depth guide.
There are lots of different TV bundles available depending on what other channels and programming we want included in our package. Find out more about the differences in our Sky TV review.
Sky channels provide on demand access to recent shows for 30 days after broadcast, which should be enough for most, but some of us will want access to past series and programmes broadcast more than 30 days ago.
The only TV bundle offering access to the back catalogue, including HBO shows older than 30 days, is Sky TV's Box Sets Bundle. Even with this package, previously known as the Family Bundle, not all old programs are available on demand.
Series box sets tend to be made available for three to six month periods. This is usually but not exclusively before a new series of the show airs. There's no guarantee on which programmes will be available when and for how long, although the date at which the series will no longer be available is displayed in programme information.
Sky Atlantic HD
Subscription to Sky TV's Box Sets Bundle is also the only way to get Sky Atlantic in HD. Original and Variety Bundle subscribers get 11 HD channels, while Box Sets Bundle subscribers gain access to over 55 HD channels.
Watch Sky Atlantic on Now TV
If HD isn't a big deal but gaining access to more of its past show is then consider Sky's on demand service Now TV.
Now TV is a streaming service offering access to some of the most popular channels and content on Sky on a month-to-month basis. Check out our full Now TV review for more information.
Now TV offers several different types of TV passes. The Entertainment Pass costs £7.99 per month and includes live and on-demand access to:
Sky Atlantic
Sky 1
Fox
Gold
Sky Living
Comedy Central
Discovery
MTV
ITV Encore
Sky Arts
Nat Geo Wild
Programs can be streamed online via many different devices or to the TV using the Now TV box.
While Now TV's Entertainment Pass does provide access to much of Sky Atlantic's older programming as box sets, not all series are available at all times. When a series is going to be removed in less than a month a countdown showing remaining days will show on each episode guide.
Get Sky Atlantic even cheaper
Those who like the Entertainment Pass can get a Now TV box, which can bring down the cost of getting Sky Atlantic even more.
The Now TV box is £14.99 on its own, but is also available combined with passes:
The Entertainment Pass would cost £15.98 for two months, without the Now TV box. So there's ways of looking at the savings on offer.
The first way is that we buy a Now TV box and get an Entertainment Pass, including access to Sky Atlantic, for two months at £2 per month.
The other is that you pay for a two month Entertainment Pass and get a Now TV box for £4.01.
Either way it represents a good saving.
Where you can't watch Sky Atlantic
When Sky Atlantic first launched there was some talk of its programming being made available to other paid TV providers, just like some of Sky's other branded channels are.
It hasn't happened. Sky Atlantic has proven to be a significant boost for Sky, and it looks quite unlikely that its programs will be shared with other providers in the foreseeable future.
Sky Atlantic on Virgin Media
Sky's main competitor is Virgin Media, and before Sky bought Virgin in 2010 relations between the two companies deteriorated to the point that Sky 1, 2, 3, Sky News and Sky Sports News - Sky's basic entertainment channels - were withdrawn from the Virgin TV platform.
Since then things have improved and in 2011 the two entertainment channels began talks on a new deal. Unfortunately for viewers they couldn't agree a price for the new Sky Atlantic.
In 2014 the deal was renegotiated but once again could not reach an agreement on price. By then Sky Atlantic had built a good reputation and that continues to grow.
Virgin Media customers who want to access Sky Atlantic can only hope that when the deal is renegotiated, most likely in 2019, that they can agree a price. See a full comparison of Sky and Virgin Media TV, phone and broadband services.
Sky Atlantic on BT TV, TalkTalk and Plusnet
The news for those with Youview boxes provided by BT, TalkTalk or Plusnet, or bought on the high street isn't any better.
Youview boxes often include a Now TV app, but this version only provides access to the Sky Cinema Pass, not the Entertainment Pass that includes Sky Atlantic.
A beacon of hope
The good news for customers of BT and TalkTalk is that Sky's HBO deal isn't completely exclusive. Past HBO series are available to buy on Youview boxes as well as iTunes, Google Play, Blinkbox and Amazon Prime Video for laptops and internet devices.
Getting Sky Atlantic on Netflix
In the UK Sky see Netflix as a fierce competitor, and in the US HBO is a close rival of the streaming provider.
It seems unlikely that HBO or Sky Atlantic programming will be available on Netflix any time soon, particularly as HBO has launched its own streaming service.
So for the moment the places to watch Sky Atlantic and HBO shows is Sky and Now TV. Find out more about signing up to Sky TV and signing up to Now TV.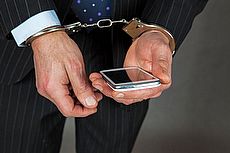 23 November 2017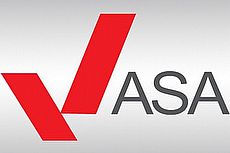 23 November 2017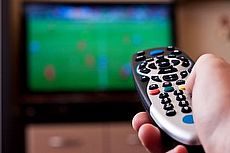 15 November 2017
Follow us or subscribe for FREE updates and special offers