Apple TV+ is now available on both Virgin Media TV 360 and Stream boxes.
Virgin Media customers will now be able to subscribe to Apple TV+ through their TV 360 or Virgin Stream boxes.
Apple TV+ offers a range of drama, comedy, documentaries and films, including exclusive programming through Apple Originals.
Customers with Volt, or an O2 mobile plan, can also access three months of Apple TV+ free when they subscribe via Priority.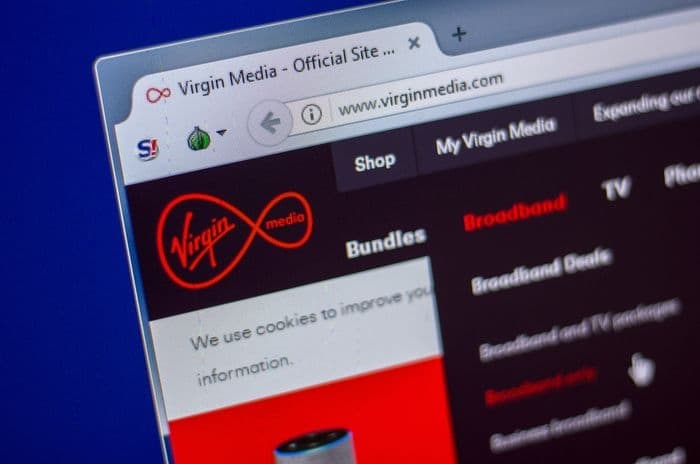 Credit: Sharaf Maksumov/Shutterstock.com
Apple TV+
Apple TV+ is a subscription-based on-demand service, offering additional content to viewers primarily focusing on entertainment shows, such as dramas, comedies, documentaries, and films.
Apple also produce their own content, which is exclusive to the Apple TV+ platform, in the form of Apple Originals. New series combine talents from well-known names such as Reese Witherspoon, Jennifer Anniston, Anne Hathaway, Harrison Ford, and Idris Elba.
This is the first time Virgin Media have added support for the Apple TV+ app on their boxes, with TV 360 and Virgin Stream customers now able to watch.
Apple TV+ follows in the footsteps of Pluto TV, Paramount+, and Disney+, as new app additions to the Virgin Media TV platform.
These growing partnerships look set to keep the pressure on rivals Sky, who so far have maintained the widest app support on their boxes. In comparison to Sky Stream, Sky Glass, and Sky Q, Virgin Media TV 360 and Stream are still missing support for Discovery+, Peacock, and Spotify.
Virgin discounts
Apple TV+ subscriptions cost £8.99 per month, although Virgin Media customers can also access some exclusive discounts.
Those with Virgin Media Stream will get a 10% bill credit for any subscriptions they pay for through their Virgin Media bill - so customers should sign up through the Virgin platform.
For customers with a TV 360 box, those with either Volt or an O2 mobile can also access three months of free Apple TV+ when they subscribe via Priority.
Due to the different methods to sign up for Apple TV+, these offers unfortunately won't work in conjunction with each other.
Virgin offers
New customers to Virgin Media can also currently access a range of special offers when they sign up via this site.
Those opting for one of Virgin Media's broadband-only plans, which can also be bundled with Virgin Stream, can currently get a bill credit with a value ranging from £50 to £65.
Virgin Media M125 broadband comes with a £50 bill credit and costs just £26.50 per month for 18 months, which makes it an ideal choice for households on a budget who also want to watch Apple TV+ through Stream.
For more demanding households, Virgin Media M500 comes with a £65 bill credit and costs just £38.50 per month for 18 months. This can also be taken with Stream, where customers can access the 10% bill credit offer on Apple TV+ subscriptions.