Is Virgin Media's Tivo any good?
Virgin Media
VIRGIN'S Tivo may be facing stiff competition, but thanks to a number of recent advancements, they are still some of the best TV boxes around.
The latest Tivo box, the Virgin TV V6 box, is even 4K HDR ready, meaning it's capable of streaming the most cutting edge content available.
Here we review the key features, both old and new, as well as the pros and cons that Virgin's Tivo boxes offer subscribers.
Before we begin it's worth pointing out that Virgin no longer charge a monthly rental fee of £5 for the box. Instead this is now included in the overall price of their TV packages, for both their standalone deals and readymade Big Bundles.
Virgin Media Tivo offers
First let's have a look at some of the offers available for new Virgin customers:
What's on offer?
When you join online for:
Need to know:
TV, broadband and phone bundles from £33 a month
Virgin's TV, broadband and phone bundles.
12-month contract.
£20 activation fee.
Broadband and phone from £27 a month
Virgin's broadband and phone bundles.
12 month contract.
£20 activation fee.
The boxes
Virgin customers are currently given one of two boxes when taking a TV package: the Tivo 500GB box, which now comes as standard with all stand alone TV plans as well as the Player Bundle, or the new Virgin TV V6 box that accompanies all triple play packages from the Mix Bundle upwards.
The V6 box has replaced the old Tivo 1TB box and whilst it offers the same amount of storage it's more advanced in most other respects. Here's a closer look at what the current two boxes offer:
Tivo 500GB
Virgin Media Tivo
The 500GB box is the original Tivo. It has three tuners and can store up to 250 hours of SD recordings and 50 hours of HD in total. It's also 3D compatible.
Tivo V6 1TB
Virgin Media Tivo V6
The name may throw people off but this box is still powered by Tivo and boasts many of its much-loved features.
Most noticeably the V6 box is smaller in physical size to Virgin's standard Tivo box but contains twice the storage space and six tuners.
Plus as we might expect from a box designed to compete with the likes of Sky Q, it's Ultra HD compatible - and HDR ready, as we explain here.
Virgin and Tivo say that it is as much as 10 times faster than the older box - which should answer one of the biggest criticisms levelled at the technology by existing users.
The remote is also designed to be less frustrating: rather than infrared, it uses an RF signal to beam commands to the box - which means no more having to hold the remote at just the right angle: button presses should be picked up by the box even if it's tucked out of sight.
As mention above, it only comes with triple play deals from the Mix bundle upwards. This is because the V6 requires an internet speed of 100Mb, which is the minimum internet speed Virgin's larger bundles come with.
Beyond Virgin's one-off standard activation charge of £20, neither box comes with any additional costs.
Box
Recording
Features
Upfront cost
Tivo 500GB
250 hours SD OR 50 hours HD
Three tuners
HD and 3D compatible
£20
Tivo V6 1TB
500 hours SD OR 100 hours HD
Six tuners
HD, UHD and 3D compatible
HDR ready
£20
The pros
Pause, rewind, record, record, record
Back in the early days of digital TV, it was a big deal to be able to pause and rewind live TV.
Pay TV customers are right to expect this as standard nowadays - even Freeview users can watch with a delay of up to 30 minutes.
As we might expect from Virgin Media, the Tivo boxes also give us access to a variety of free and paid for on demand content, ranging from catch up TV to box sets, movie rentals, and more.
As mentioned above, the older Tivo has a triple tuner, letting us record up to three different programmes or channels at once - more than any other pay TV set top box was capable of until the arrival of Sky Q, which we look at in more detail here.
Tivo V6 has wrestled the crown back again, with its six tuners that allow users to record up to six channels at the same time whilst watching a seventh. There's also the ability to bolster the number of simultaneous recordings further by adding another Tivo box with a multiroom subscription.
HD, Ultra HD, and beyond
Depending on which package customers take (there's more on those in our main review of Virgin Media TV here), they'll get at least 10 HD channels, mostly from the free to air broadcasters, and up to 68, including Sky Sports and Sky Cinema.
The boxes are also 3D compatible, allowing Virgin to offer 3D movies in their pay to view collection.
And while BT and Sky initially beat Virgin to providing ultra HD content, the V6 box is ultra HD compatible - and HDR ready - ahead of the arrival of broadcasts in even higher quality.
Personalised selections
But the intelligent recommendation function is where Tivo really differs from Sky. Both offer suggestions based on what we've previously recorded or bookmarked, but Tivo goes one further.
It learns from both the positive and negative ratings we give shows - so as well as offering us the chance to say we like or even love a programme, we get to slate the stuff we wish had never been commissioned.
We can give as many as three thumbs up to the TV we love (Sherlock) and a maximum of three thumbs down to programmes we can't stand (TOWIE).
Like Netflix and Amazon, Tivo should then learn what we like and can work out what else we'll enjoy - and just as importantly, what we really don't want to see, and will suggest and even record the ones it thinks we'll like.
For example, if we like and record Family Guy, the Tivo box will probably record American Dad! and The Cleveland Show for us.
For those who also have a Netflix subscription, the magic doesn't end there. The Tivo box should search both the channels in our TV subscription and the entire Netflix catalogue to find recommendations from both, and keep them by.
Those of us who keep odd hours, then, or who have been left bereft by the end of yet another Scandi crime drama, will always find something in our "suggestions" folder regardless of what's on live TV.
Like Sky+ and Sky Q, it has a wish list feature, based on simple search terms.
The most obvious example is the title of a show that's vanished from the mainstream channels - say Friends, Jonathan Creek, Marvel's Agents of Shield.
As soon as any of the channels in our subscription - even the really obscure ones buried in the depths of the channel list - shows a programme matching that search term, the box will flag it and record it.
Alternatively, we can search by actor or director, so Scorsese buffs and Channing Tatum fans alike will never miss out.
Your phone is your remote
Those with iPhones, iPads and iPod touches, Android mobiles running v2.3.3 or higher, or Android tablets featuring v4.0 or above, can live stream some - but not all - of the channels in their subscription to their devices via the TV Anywhere app.
In addition to this, the app allows us to use our phones as remote controls for the Tivo box - so when we're out and a friend reminds us of that new series we fancied watching, no problem!
Tivo's intelligent suggestion facility means this shouldn't be as much of an issue as it might otherwise be, but it's a great back-up system.
If it turns out that our box's storage is running low, we can use the app to delete those old episodes or its less accurate suggestions as well.
Reasonable cost
Because some kind of Tivo box is now the only option available to Virgin Media TV customers, the £5 a month rental is basically part of the main subscription cost.
Those who want to get the best possible value from Virgin Media should consider bundling services, which can significantly reduce the effective cost of each part of the deal - especially if we like the look of one of Virgin's Big Bundles, listed below:
Bundle
TV, broadband and phone
Contract term
Upfront cost
Monthly price
Player Bundle
70+ channels
Up to 100Mb
Talk Weekends
12 months
£20
£33
for 12 mths,
then £48
Mix Bundle
150+ channels
Up to 100Mb
Talk Weekends
12 months
£20
£45
for 12 mths,
then £55
Full House Bundle
245+ channels
Up to 100Mb
Talk Weekends
12 months
£20
£55
for 12 mths,
then £70
VIP Bundle
245+ channels + Sky Cinema + Sky Sports (in HD)
Up to 300Mb
Talk More Anytime
12 months
£20
£90
for 12 mths,
then £125
More than one way to catch up
People with Tivo have two ways to access the free-to-air channels' catch up services: through individual apps for BBC iPlayer, ITV Player, All 4 and My 5, or through the TV guide.
With the 500GB Tivo box, there have been complaints about lags and lower quality content when using the apps, and the fact that the apps themselves are difficult to find in a tricky-to-navigate system.
The alternative is, as mentioned, using the TV guide to scroll back through the past seven days' listings. Any programme available through catch up will have a little C symbol next to it: select that programme and it'll load up for you.
There's also the option to plump for additional Tivo boxes, five maximum, via Virgin Media's multiroom service with prices starting at £7.50 extra, per box, per month and an activation cost of £49.95. Although additional activation costs may apply to those taking more than one extra box.
Multiroom viewing allows subscribers to watch content recorded on one box on another and as all boxes have access to the same channels, other people in the house can watch a different show at the same time on a different box.
Back-to-back recordings
With lesser set top boxes a slight technicality can take the gloss off the ability to record multiple programmes at once.
Think about it. When we record two programmes, one straight after the other, there's a brief period when the recordings overlap - preventing us from losing the end or beginning of a programme running early or late. For this brief period we're recording two things at once.
Imagine wanting to record both BBC2 and ITV1 programmes at 9 o'clock and 10 o'clock. At precisely 9:59 the box will try to record four things at once, and will sacrifice the end or beginning of at least one of them.
Tivo is cleverer than that. When back-to-back recordings are scheduled on the same channel, Tivo will keep recording each channel using the already assigned tuner, and separate the programmes after the fact.
As mentioned in the comments below, this means that even with the three tuner box it's technically possible to have six recordings going at once - with the end buffers of the earlier programmes on BBC2, ITV1 and Channel 4 all recording at the same time as the opening buffers of the 10pm programmes.
When one of the back-to-back recordings is on one more channel than our box can handle, it'll ask us which recording to risk - and if it's going to be a repeated issue we'll be given the chance to reprioritise future recordings.
If we're not in, we'll need to use TV Anywhere to reschedule one of the recordings, or hope that the box really does know what we like.
The cons
Attention required
One of the main gripes about Tivo is that the interface is not quite as intuitive as it might be.
We are always looking at ways to improve our Tivo services and offerings, including regular software updates and the introduction of new content and apps.
Virgin Media statement
Most of us want to dive in and start playing with the new box straight away - but this is one toy it's worth taking our time with.
Read the guide that comes with it, otherwise there's a very good chance of spending ages doing things the slow way and missing out on half of what Tivo can do.
Slow to react
Another common complaint aimed at the older box is that once they've got the hang of using it, many users have issues with the speed - or lack of it - at which it reacts to commands, from loading menus to simple commands like "play".
As the apps aren't the easiest to find, this can make loading something from Netflix or iPlayer rather more frustrating than we would like when it comes to a supposedly competition-beating piece of kit.
When we raised the issue with Virgin last year, they said that despite it being frustrating for those it affects, "the numbers complaining of this problem is actually very small."
They went on to say:
"We are always looking at ways to improve our Tivo services and offerings, including regular software updates and the introduction of new content and apps."
The increased speed is one of the main selling points of the V6 box: if you have one we'd be interested in hearing how it performs compared to the older box.
You can't go back
Finally, there is one more very real danger with Tivo: it'll leave you unable to watch linear television ever again.
Got a different point of view on Tivo? Let us know in the comments below.
18 September 2017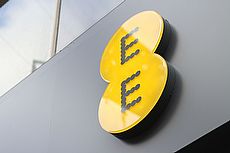 14 September 2017
8 September 2017
Follow us or subscribe for FREE updates and special offers