Automatic updates for the TV 360 and Stream box platforms have been announced by Virgin Media.
Virgin Media TV customers with either the TV 360 or Stream boxes will see upgrades to the platform aiming to improve user experience.
The update includes adding Pluto TV to both boxes, 'skip intro' features on on-demand content, improvements to text search, and tweaks to the platform display.
These updates cover versions 5.04 and 5.05 of the Virgin Media TV software on both the TV 360 and Stream boxes.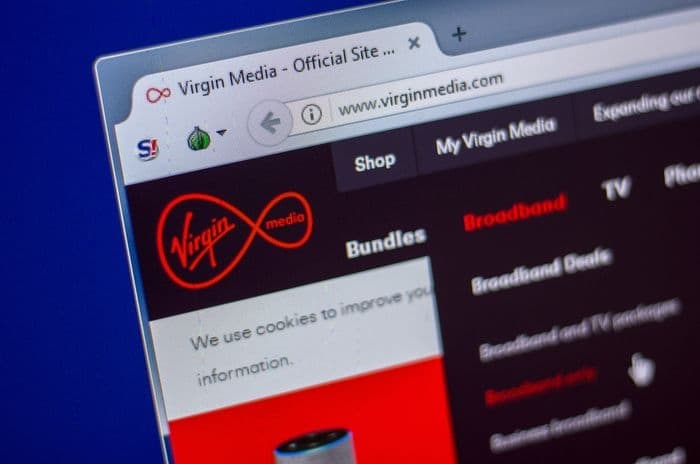 Credit: Sharaf Maksumov/Shutterstock.com
Pluto TV
While the Pluto TV app was added to both TV 360 and Stream boxes in July 2023, this latest update ensures all boxes offer direct access to the app on the main screen.
Pluto TV is a free streaming service which brings an additional 100 channels to the Virgin Media TV platform, including shows such as CSI, Judge Judy, Hell's Kitchen, and a range of MTV and Channel 5 spin-offs.
The streaming app was previously supported on V6 boxes since 2020, but this is the first time it's been made available for TV 360 and Stream customers.
Pluto TV is owned by Paramount Global, and comes to the Virgin TV platform just a few months after Virgin Media also signed a deal to add Paramount+, which has now been available for customers to subscribe to since May 2023.
Skip intro feature
One of the biggest upgrades to the TV 360 and Stream platforms in this update is the addition of 'skip intro' and 'watch next episode' features on all on-demand content.
Users of Netflix and Prime Video will be familiar with these features and know just how useful they can be to quickly get into a programme, or move to the next, skipping over the often-lengthy credits, or repetitive intro scenes.
It's a great feature for those who love to binge-watch series on-demand, and will certainly be welcomed by Virgin Media TV customers.
Improved text search
There are also improvements to the text search facility in this update for both TV 360 and Stream users.
Customers will now see their recent searches under the search bar if they've opted-in to personalisation, otherwise the most popular searches will be shown.
As users enter a search term, the suggested results will update with relevant programmes to help users find the show they're looking for more quickly.
It's a small advancement, but one that will no doubt improve the user experience of the platform.
Other changes in the 5.04 and 5.05 update include small tweaks, with the removal of some programme names on the rail screen when a particular rail is not in focus. However, we're not sure how useful this is, as while it does make the screen look less cluttered, you can no longer glance at everything on the screen and need to scroll to see programme titles.
Stream users will also see slight changes to the 'most watched channels' rail, with this being renamed 'What's On Now' and showcasing more personalised content with recommendations based on past viewing history.
Rivals
Virgin Media is clearly rivalling pay TV competitor Sky, with their new Stream service gaining on-demand app support for services including Paramount+ and Disney+ in recent months.
While Sky Stream doesn't yet support Pluto TV, it does offer access to Discovery+, Apple TV+, Peacock, Spotify, and some other apps yet to make it onto Virgin boxes.
Sky customers also benefit from free access to Paramount+ when they take the Sky Cinema pack, as well as Discovery+ Basic being included for all customers.
Those who choose to subscribe via Virgin Media Stream can get exclusive discounts on channel packs and subscriptions like Netflix and Prime Video however, with the provider offering 10% bill credit on all services paid for via the Virgin bill.
Read more on Virgin Stream vs Sky Stream in our main guide.