Can I get Virgin Media in my area?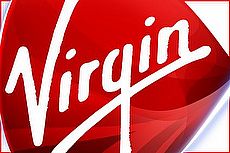 WANT Virgin Media? Find out whether Virgin Media's cable broadband and TV service is available to you in this guide.
Our postcode checker shows whether Virgin Media is available in your area: simply enter your postcode in the box below to find out.
But for reasons that we explain further below, only the Virgin Media site can offer 100% accuracy when checking availability for specific households. So be sure to check on there too.
We have in depth reviews covering what Virgin-enabled postcodes can expect in terms of broadband - and what they'll get from Virgin Media TV.
You can also compare all of Virgin Media's deals here.
Can I get Virgin Media?
Enter your postcode above to check availability in your area.
Special offers
If you're one of the lucky ones, and the postcode checker above says Virgin is available in your area, take a look at their current special offer, as well as a run down on some of their packages below too.
Bundle deals
Let's look briefly at Virgin Media's Big Bundles, as mentioned in the offers above:
Bundle
TV Channels
Broadband
Contract term
Upfront price
Monthly price
Player Bundle
More TV: 70+ channels
Up to 100Mb
12 months
£20
£30
for 12 mths,
then £48
Mix Bundle
150+ channels
Up to 100Mb
12 months
£20
£46
for 12 mths,
then £55
Full House Bundle
245+ channels
Up to 100Mb
12 months
£20
£56
for 12 mths,
then £70
VIP Bundle
245+ channels +
Sky Sports (in HD) + Sky Cinema (in HD)
Up to 300Mb
12 months
£20
£91
for 12 mths,
then £125
As we might expect, the packages with the fastest speeds are least widely available - the Vivid 300 packages.
The VIP bundle is now offered with Vivid 300 broadband as standard where available, however if these speeds aren't available in your area, it will come with Vivid 200 broadband instead - but sadly without a discount to the package price.
Although Virgin are investing £3 billion into their Project Lighting network extension programme, which aims to make their services available to 17 million UK homes and business, this isn't expected to be completed before 2020.
Our review of Virgin's fastest broadband deal goes into more detail on this, and on some of the other factors affecting availability.
Why does Virgin Media availability vary so much?
Mapping where Virgin Media provides coverage is tricky.
Because it's completely independent from the BT Openreach network - unlike most other broadband providers - it doesn't match up with the phone network.
Sometimes it doesn't even match up with the road network.
Many people have emailed us, stumped by the fact that their neighbours can get Virgin Media cable broadband but they can't.
In this kind of scenario, it's likely that when the original cable infrastructure was laid back in the 90's, the house in question was unfortunately excluded.
This could have been because there was a technical problem that meant it wouldn't be economical to connect some properties, or simply that NTL and Telewest, the companies Virgin Media inherited the network from, just had to draw the line somewhere.
It's also been the case that homes built between the laying of the original network and the past few years weren't connected when it would have been easiest - when they were built.
Connecting to the BT phone network is considered necessary by most property developers - but many don't view connection to a more specialised fibre or cable network as such a priority.
Not all developers think this way, and over the years Virgin has invested in new build schemes to help tackle this - but those looking at a recently built property should be aware that it might be in a Virgin Media black spot.
So if Virgin Media isn't available, is there a next step?
Will Virgin Media ever expand to my area?
Actually, yes, it could happen.
Virgin Media have a team dedicated to extending the network, and they take requests: they're called Cable My Street and there's more about them in our full guide here.
In previous years we weren't sure there were people who'd successfully persuaded Virgin to expand to their area, even though Cable My Street assured us they existed.
These days there's more evidence to suggest that Cable My Street is genuinely useful: there are occasional posts on customer forums from those who've registered their postcodes then heard that Virgin will be coming to their area at some point in the near future.
For the most part it seems that Virgin's Project Lightning which aims to fill the gaps in the network, is being directed in part by well organised applications to Cable My Street, with not only residents but businesses and local authorities getting involved in the submissions.
Virgin have been using the service to find out where such demand is highest, and combining that with a focus on areas nearest the existing network to decide where to cable next.
That and the adoption of a quicker and slightly cheaper way of laying the cables has now seen them expand those plans to smaller communities - think larger villages, or clusters of smaller villages - in certain parts of the country, with more than 40 such communities having seen work begin.
But even with the new cheaper rollout method, the cost of digging up the pavement to extend access to new properties (ignoring any reason this wasn't done in the first place) tends to exceed the revenue Virgin Media guarantee to generate from those new customers.
Speed versus reach
So until recently, Virgin Media have chosen to invest in their network by upgrading it to offer faster speeds, rather than by growing it, perhaps to avoid having to share the network with other ISPs.
What's bad for households left just outside a Virgin Media cable area is, in other words, great for those inside it.
As mentioned above the top speed has recently been increased to 300Mb from 200Mb. Yet by the end of Project Lightning it'll still only be available to just over 17 million households - significantly fewer than BT-based fibre services.
Giving up on Virgin: other fast services
While Virgin Media held back on expansion, however, other providers were continuing apace.
The BT network currently offers speeds up to 76Mb, and they're running trials of up to 300Mb with plans to get that service nationwide by 2020.
Under the Broadband Delivery UK (BDUK) scheme, BT Openreach fibre coverage should be at 95% of the UK by the end of December 2017 - which means it'll reach millions more households that can't access Virgin Media cable.
But BT's fibre-to-the-premises (FTTP) 160Mb broadband service - currently unavailable, and hideously expensive when it was - was available in far fewer areas than Virgin Media's equivalent service.
Instead, BT have focused on their fibre-to-the-cabinet (FTTC) network - and having got the majority of the country onto the network, they're now following Virgin's example and increasing the speeds available.
In April 2016 they announced they'd be upgrading customers on their up to 38Mb packages to up to 52Mb - and, in other areas, they also offer up to 76Mb.
However, BT do offer much faster upload speeds, with their 76Mb fibre deal providing uploads at up to 19Mb, compared to Virgin Media's up to 12Mb on their 100Mb and 200Mb connections.
Virgin's Vivid 300 does boast average upload speeds of 20.85Mb but as has already been covered, this service isn't as widely available throughout the UK.
Find out more about the differences between BT fibre and Virgin here or read more about the fastest broadband in the UK here.
Secrets of the postcode checker
Finally, note that, as we mentioned above, Virgin Media's unique network plays havoc with our postcode checking service.
Usually, a broadband provider offers their connections from a local exchange, which generally means all the streets served by that exchange are covered.
However, Virgin Media coverage isn't mapped on to the phone network as it runs via it's own cables laid under the pavements.
So, while we can show whether the service is available in the general area, we can't be definitive on specific addresses simply because we're not running a check on a building number.
If, for example, a potential customer wants to check availability in order to narrow down areas where they might want to move, the postcode checker can help - but to check whether an actual property is connected a full address search would need to be performed.
The only really accurate way then to see coverage is the full address check on Virgin Media's site.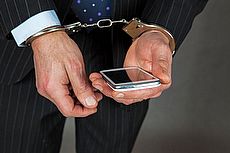 23 November 2017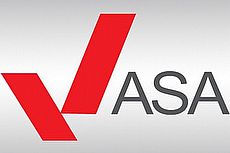 23 November 2017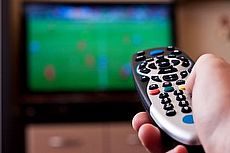 15 November 2017
Follow us or subscribe for FREE updates and special offers