Virgin Media has expanded their gigabit broadband network to an additional 24,000 homes in Wakefield.
More than 24,000 homes and businesses in Wakefield, West Yorkshire, can now access Virgin Media broadband after the network expanded to the area.
Deals available to residents include Virgin Media's Gig1 broadband with average download speeds of 1130Mbps, up to 19 times faster than the local average of 56.8Mbps.
Virgin Media's expansion has been driven by wholesale network nexfibre, which is investing £4.5 billion in rolling out full fibre broadband across the UK.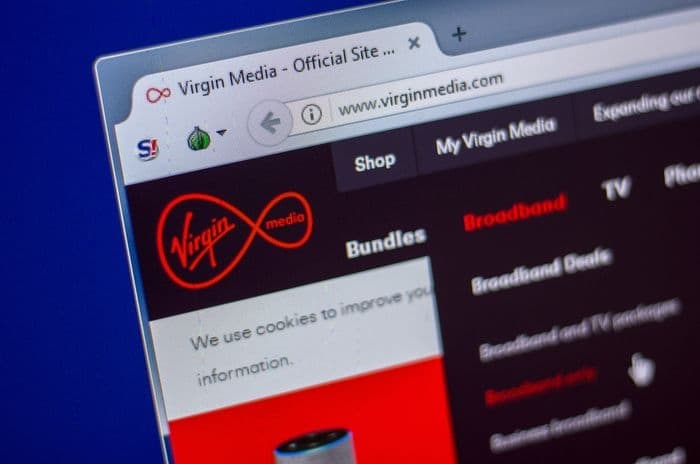 Credit: Sharaf Maksumov/Shutterstock.com
Wakefield expansion
Over 24,000 homes and businesses in Wakefield, West Yorkshire, can now access Virgin Media's broadband and TV services after the provider expanded to their area.
Residents can select from any of Virgin Media's broadband deals, including both their low-cost M125 broadband plan or their fastest Gig1 plan, with some of the UK's fastest average download speeds.
In addition to Virgin Media broadband, newly connected homes can also now access Virgin Media's TV services, with customers able to sign up to one of their pre-made bundles or opt for the new Virgin Stream service.
Julie Agnew, Managing Director of Fixed Network Expansion at Virgin Media O2 said, "24,000 more people in Wakefield can now feel the benefit of Virgin Media's services - with packages that include everything from next generation gigabit broadband to easy-to-use TV streaming and entertainment services.
"These ultrareliable full fibre to the home broadband connections come with speeds - up to 19 times faster than local average - providing total peace of mind that whatever you're doing online, you'll never be slowed down by your service."
Customers can check availability using our Virgin Media postcode checker, as well as access the latest deals available to new customers.
Nexfibre
The expansion of Virgin Media's network is being driven by new wholesale network operator Nexfibre, which is a joint venture between Liberty Global and Telefonica, the companies behind Virgin Media and O2.
While Nexfibre is a wholesale network, so far, only Virgin Media is a reseller of their services, and expanding Virgin Media's reach seems to be the main purpose of the network.
Nexfibre aims to connect an additional 5 to 7 million homes not currently served by Virgin Media's existing network in the next three years. This would bring Virgin Media's reach to a total of 23 million premises, or 80% of the UK, by 2026.
The first areas connected to Virgin Media by Nexfibre went live in June 2023, and the network is using XGS-PON technology which supports up to 10Gbps download speeds.
Overbuild
It's worth pointing out that while Virgin Media reference average download speeds in Wakefield at just 56.8Mbps according to Ofcom's 2022 Connected Nations report, the average across the whole of the UK is also just 65.3Mbps.
So average speed take-up doesn't necessarily represent average speed availability - and so some premises reached by Virgin Media in this latest expansion may have already had access to full fibre services from another provider.
In fact, looking at availability maps of Wakefield from Thinkbroadband, it's possible to see existing connections available in the city from both Openreach FTTP and CityFibre.
Ofcom's latest Supplementary report for their Connected Nations project, revealed prospective overbuild of up to 76% of premises having the choice between two or more fibre networks in the next three years.
While increased choice is undoubtedly good for consumers, and it will help drive down prices, private investment by independent full fibre networks is expected to be put under strain as minimum take-up levels need to be met.