BT Group's third quarter financial results show the company is rapidly expanding its full fibre network, reaching 9.6 million premises.
BT's latest financial results are showing strong growth and take-up in both its full fibre and 5G networks.
Adding 910,000 premises to its full fibre network in the third quarter of 2022, BT have reached 38% of the 25 million target set to be completed by 2026.
The rapid expansion of their network saw BT's chief executive refer to the firm as an "unstoppable machine" to the Financial Times.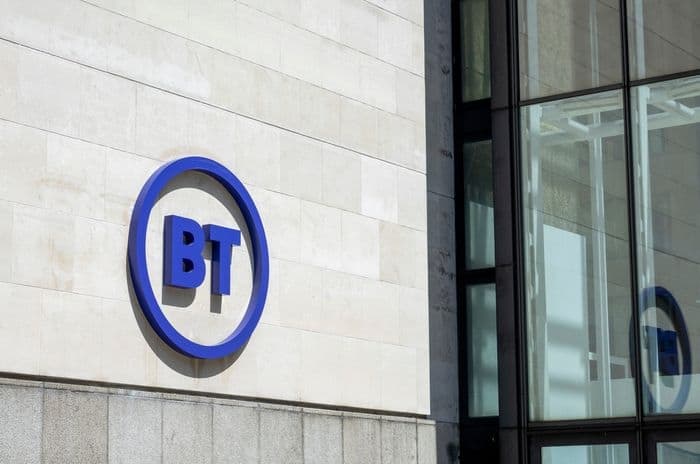 Full fibre growth
BT added 155,000 customers on to its full fibre network in its third quarter financial results for the 22-23 year.
As a result, they now have 1.6 million customers taking full fibre broadband packages directly from them, and a 29% take-up on the Openreach full fibre network.
The accelerated growth follows on from plans announced last quarter to reduce some of the wholesale pricing for resellers of Openreach's new full fibre network.
Equinox 2 wholesale pricing will see reductions in the cost of connecting new customers to the full fibre network, as well as on-network switching from copper lines to full fibre lines.
The reduced pricing has yet to take effect however and is due to be implement in April 2023 after Ofcom completes their consolation on the changes.
Competition
It's thought that 40% take-up is the minimum needed to ensure full fibre broadband networks are profitable, which makes the current rollout extremely competitive in terms of who expands the fastest first and who signs up the most customers.
Openreach have an upper hand in the fact they already sell wholesale access to their network, so there are more retail providers for customers to sign up with, including names such as Plusnet, TalkTalk, Sky and Zen Internet.
While Virgin Media, CityFibre, and other independent full fibre networks extend their own rapid development plans for their own UK-wide full fibre networks.
Virgin Media for example plans to expand their network to a further 7 million premises, with a total coverage target of 23 million by the end of 2026. They also plan to upgrade their existing network to full fibre by 2028.
CityFibre also have plans to extend coverage to 8 million premises by 2025.
While Philip Jansen, BT Chief Executive was quoted by the Financial Times as saying, "There is only going to be one national network, why do you need to have multiple providers?", research by Point Topic forecasts at least 50% of homes will have the choice between two or more gigabit networks by 2026.
Gigabit broadband
The Government's target of 99% gigabit coverage by 2030 looks on track with providers already competing fiercely with aggressive full fibre rollout plans.
Ofcom's latest Connection Nations report published in December 2022 showed take-up of full fibre across the UK had increase by at least 1.4 million over the past year, with a total take-up of around 25% of premises.
That means so far, more customers on Openreach full fibre are making the move to faster broadband packages and having fibre to the home connections installed, with BT quoting a take-up figure of 29% in the nine months up to 31 December 2022.
Largely due to Virgin Media's ability to offer their Gig1 package across their entire existing network, gigabit broadband is available to 20.8 million premises, or 70% of the UK.
While full fibre coverage has so far only reached 12.4 million premises in total, or 42%, it's likely BT's rapid build rate of 62,000 homes per week, will see this figure rise dramatically over the next two years.