Ofcom's Connected Nations supplementary report reveals full fibre availability could reach 27 million premises by 2026.
Ofcom's Connected Nations, Supplementary report on Planned Network Deployments, published October 2023, looks at the future planned rollout of full fibre and fixed wireless broadband over the next three years.
The report reveals gigabit broadband coverage could be in excess of 94% by 2026, with full fibre availability increasing from 15.4 million to 27 million.
However, there are concerns around overbuild, with up to 76% of premises reported to have the choice of two or more gigabit-capable networks by 2026.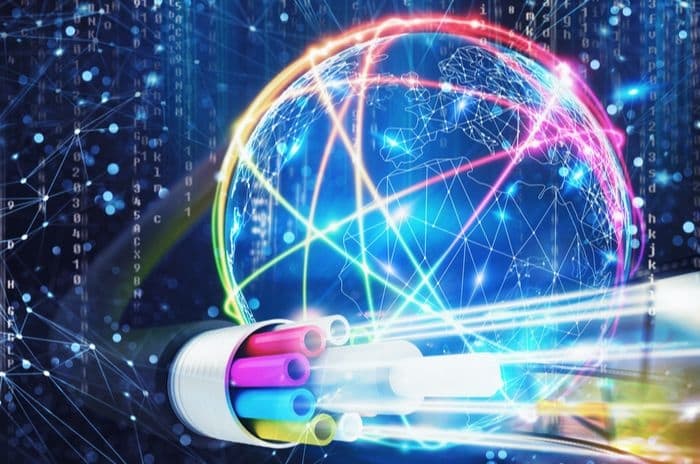 Credit: alphaspirit.it/Shutterstock.com
Full fibre rollout
The Connected Nations Summer update report found full fibre coverage has so far reached 52% of the UK, or 15.4 million homes.
This was also echoed by PointTopic in their earlier May 2023 report, which showed full fibre coverage of 15 million premises as of the first quarter of 2023.
Gigabit-capable broadband however, which is provided by both full fibre and Virgin Media's existing coaxial cable network, currently reaches nearly 22.4 million homes in the UK, with a coverage figure of 75%.
Looking at all planned deployments across the UK, Ofcom predict an increase in full fibre availability from 52% to 91% of all properties in the next three years, with gigabit-capable broadband growing from 75% to 94%.
Ofcom say the deployments are reasonably spread across the UK, with developments planned in both urban and rural areas, and almost all local authorities having at least three network operators working in their area.
Competition
Full fibre competition, or overbuild, is where more than one network operator connects a premises or street in an area.
While this has been fairly commonplace between Openreach and Virgin Media for some years, the additional investment being made to rollout full fibre is expected to create issues around competition between providers.
Ofcom's Planned Network Deployments report highlights potential competition at individual properties, with up to 76% having the choice between two or more networks by 2026, and 41% having the choice between three or more.
Some countries in the UK are worse than others, with Northern Ireland seeing a particularly heavy amount of overbuild, with 90% of premises connected to at least two networks, and 60% being connected to at least three. This is partly due to independent network Fibrus having such wide availability in the country.
The issue of competition amongst full fibre networks has already led to disagreements around pricing regulation, with independent fibre networks including CityFibre railing against Ofcom's decision to allow Openreach to discount wholesale pricing.
The Independent Networks Cooperative Association (INCA), previously reported planned investment in full fibre rollouts to achieve the Government's 99% coverage targets by 2030 would involve private funding of over £24 billion in smaller fibre networks.
They say that would surpass investments made by both Openreach and Virgin Media to expand their networks, resulting in increased pressure for smaller networks to achieve minimum levels of take-up to remain viable.