Prepaid cards: how they work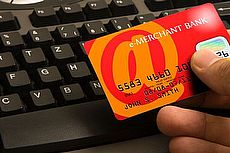 On the high street, a prepaid card is indistinguishable from any credit or debit card.
Just as with those deals they can be used wherever the issuer - Visa, Mastercard or Maestro - is accepted and work with chip and PIN or online.
There's one big difference, however.
How prepaid cards work
A prepaid card doesn't have a credit facility as is the case with a credit card or even a debit card attached to a current account overdraft.
Instead, cardholders can only spend the money they've loaded onto the card in advance.
Cardholders can usually top up via bank transfer, with a debit or credit card, at a post office or with a participating retailer.
Most prepaid card providers make money by asking cardholders to pay for those various methods of loading money on to the cards.
Alternatively, or sometimes in addition, they take a fee when the cardholder uses the card for spending or to take out cash. A few prepaid cards charge fewer fees and instead ask for a flat monthly fee for holding the account.
Why get a prepaid card?
Loading is a pain and paying is certainly painful compared to free to use debit cards. So why go prepaid?
Safety
Not having a credit facility makes prepaid cards a safer way to spend.
Cardholders can set money aside for particular uses - spending at the sales, for example - and, because they've limited themselves to a certain amount beforehand, they can't give in to the temptation to splurge.
For that reason, and since they're accepted worldwide, prepaid cards can also be particularly good for holiday spending.
Proponents also claim that they can shield consumers from losing large amounts of money as a result of online fraud.
"While there is probably nothing gamers could have done to prevent the hackers accessing their details," Kevin Harrington, MD of the Global Prepaid Exchange said after the PlayStation network hack in early 2011, "they could have protected their finances by using a prepaid card instead of a credit card to make online transactions."
In addition, the cards are safer since new rules on electronic money implemented in May 2011 made it more difficult for prepaid providers to refuse to refund cash loaded on to a card.
Poor history options
Because prepaid cards are not a form of borrowing, there are no credit checks to hold one.
For that reason, they're popular with some consumers who have a very poor credit history, including bankrupts.
However, as we'll see, prepaid cards always charge fees for basic transactions and lack some forms of consumer protection.
It's worth noting, then, that bank accounts with free debit cards are available to those with poor credit through major banks and building societies.
Nevertheless, some prepaid cards remain a good option for those with poor credit either where basic bank accounts aren't available or when cards with a credit builder facility can be used to improve a damaged credit rating.
Credit builder works like a very small loan and appears as positively repaid borrowing on a credit report.
Under-16 card options
Some cards have minimal age restrictions and are available to children as young as 13 years.
In some cases, however, providers only offer prepaid cards to younger users as an additional card to an account taken out by someone aged 18 or over such as a parent or guardian.
Prepaid cards can be seen as a way to teach youngsters how to manage their money effectively and it's safer than carrying cash.
And there is also a very good case that allowing teenagers to have a secondary card, without a credit option, is useful in case of emergencies.
Fees and charges
As we noted above, prepaid providers aren't issuing cards out of the kindness of their hearts.
Here's a selection of some of the fees to look out for:
Initial application fee - ranges from £5.00 to £10.00.
Reload fee - a charge for putting more cash on the card. Typically 1.95% but can be as high as 3%, or as low as zero. Tends to vary between top up method as well as card provider.
Purchase fee and/or monthly fee - some prepaid cards will charge for each and every transaction or they may charge a set amount each month (see below for more on this).
ATM Fee - the charge for withdrawing cash via an ATM.
Foreign Transaction Fee - a percentage of each transaction abroad, typically 2.75%. Cards designed specifically for use abroad e.g. a Euro or Dollar based travel card may not have this charge when spending in Euros or Dollars.
Reissue fee - when the card reaches its expiry date, rather than automatically being sent out a new one as is the case with credit or debit cards, cardholders may be charged for another card to be issued.
Dormancy fee - if the card has a balance but hasn't been used or has expired without the balance being claimed by the cardholder, the card issuer may charge a dormancy or inactivity fee. More on these fees here.
Monthly fees and initial fees are applicable to some accounts: there are two basic types of prepaid card, pay monthly and pay as you go.
Pay monthly
For the first type, cardholders pay a monthly fee for using the card, typically around the £4.99 mark but, typically, pay no fees on purchases that they make in the UK. There's usually a foreign transaction fee.
The best way to see what we mean is to look at some real world examples so here's two pay monthly cards and their fees, as correct at the byline date:
Orange Cash Prepaid MasterCard (more details) : £5 to buy the card then free to hold. Standard purchases online and on the high street are free. There's a 2.95% fee for ATM withdrawals and it's free to £1.50 to top up, depending on the top up method.
CardOneBanking Prepaid card (more details) : Free card then £12.50 monthly management fee. Free to top up through BACS, £1 via Post Office Barcode and free to use for purchases. ATM fees for £1.50 and £3.50 for a cash advance in the UK.
Pay as you go
With PAYG prepaid cards there's no monthly fee but cardholders usually pay a fee for every purchase that they make.
This fee is typically around 2.95%, and additional charges may be added on top for purchases outside of the UK as well as ATM withdrawals.
Again, let's look at two examples of pay as you go prepaid cards as they are at the byline date:
Travelex Cash Passport (more details) : Free to get and use aside from for cash advances (£4 fee applies). A fee, the greater of 2% of the top up or £3, applies to loading the card. There is a minimum initial top up of £50.
Virgin Prepaid Travel Money MasterCard (more details) : Free to get and top up with debit card but there's an ATM fee of 1.5 Euro or 2 USD, depending on the card currency.
Problems with prepaid
As you can see, fees may be one problem with prepaid cards, in comparison with other ways of paying.
Similarly, consumers may have fewer rights when using a prepaid card than they would with a debit or credit card issued by a mainstream bank.
No FSCS protection
For example, many consumers don't realise that the money they have stored on these cards is not protected by the Financial Services Compensation Scheme (FSCS) (guide to this here).
The FSCS ensures compensation of up to £85,000 in case of an emergency, such as the collapse of a financial provider.
However, in the case of prepaid or e-payment cards, should the provider become insolvent any funds loaded onto the card would not be protected. They'd disappear.
"Before taking out any products, consumers should ensure they should visit our website or ask the provider about FSCS protection," Mark Neale, chief executive of the FSCS has said.
However, FSCS protection should really only worry regular prepaid users with large balances on their cards, a minority of cardholders overall.
It's interesting to note that those with smaller balances are actually more protected.
As we noted above, under EU laws very small balances on prepaid cards, too small to use when the card provider has insisted on a minimum transaction value, must now be returned to cardholders.
No section 75
Since prepaid cards aren't a form of borrowing, consumers aren't protected under section 75 of the Consumer Credit Act.
The closest thing prepaid cards have to section 75 is protection on purchases with the CashPlus Prepaid card (more details) which, the card provider says, is extremely similar.
However, protection is provided at the discretion of CashPlus so this is not the same as the legal protection offered under section 75.
Note also that when a prepaid card is issued by Mastercard or Visa cardholders may be able to make a claim under the issuer's chargeback scheme.
Again, though, this protection is nowhere near as strong as section 75: see this article for a full explanation.
No help with debts
As we noted above, prepaid cards are also often used by those with poor credit histories.
There's no risk of running into debt with a prepaid card since it has no credit or overdraft facility and crucially, doesn't have any personal bank details attached to it.
Yet that also means that, unlike banks and building societies, prepaid card providers have no obligation to help people who are struggling with serious debts or on a very low income.
For example, in January 2010, MPs spoke out against prepaid firms targeting benefits claimants and eating into the state aid significantly in the form of charges for use.
Safety
For consumers, as we've said above, prepaid cards are actually very safe: you can't spend more than you have loaded on there.
From a provider or Government perspective, however, prepaid is actually less safe.
The cards are used for money laundering and for buying things online without any kind of paper trail.
With this in mind it'll be interesting to see how these products evolve in the next few years, we'll be watching.