If we receive faulty goods or something goes wrong during a purchase, chargeback can be used to get the money back if a retailer refuses to help.
Chargeback can be used on credit, debit and prepaid cards, although the final decision on whether to refund comes from the card company.
There is no legal right for customers to be refunded with chargeback. Those who made a purchase of more than £100 on a credit card would be better using the section 75 legislation underpinned by law.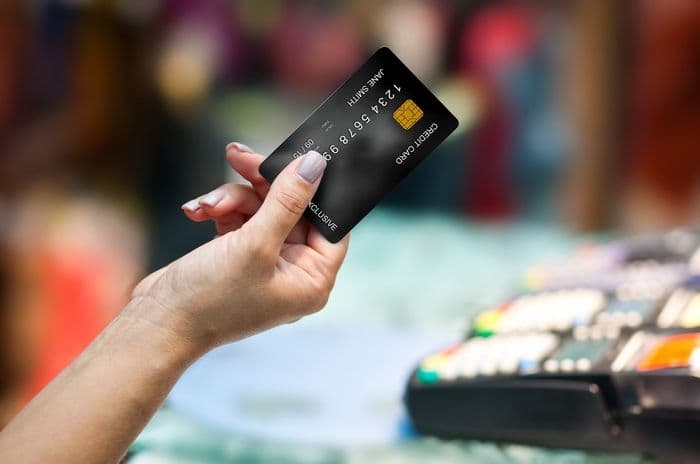 Credit: dean bertoncelj/Shutterstock.com
---
What is chargeback?
Chargeback is a process that allows debit and credit card holders to reverse transactions when there is a problem with the goods or services they've purchased using their cards.
It might also be referred to as a method of resolving a 'disputed transaction' or by a similar name - bear this in mind when discussing a potential claim with your bank or building society.
Card companies like Visa, Mastercard and American Express run the process so that it applies to any card with their logo:
Debit cards
Prepaid cards
Credit cards
For credit cards, chargeback is an option for claiming against transactions of less than £100. Transactions above that amount paid via credit card are covered under section 75 which is a legal protection rather than an agreement between the card providers.
Chargeback, on the other hand, is more informal and doesn't have the same regulatory underpinning as section 75.
When to use chargeback
Chargeback can help get our money back when other attempts have failed or are unsuitable.
Breaches covered under chargeback include situations like the following:
The cardholder has bought a TV. As soon as they get it home they realise it has a serious electrical fault but the retailer refuses to help.
The cardholder orders an item online but it never arrives and the retailer refuses to refund the cost.
The cardholder was overcharged for an item as the result of a technical fault.
The cardholder looks at their statement and sees that there's been a clerical error: the account was debited twice for one purchase.
There's an unexplained and possibly fraudulent charge to the account.
The trader goes bust before they can provide the goods already paid for.
Although chargeback is organised and run by the card companies, customers wishing to use it must go through their card issuer - usually a bank or building society.
It's up to the card issuer to try to recover all or part of the money, provided that there is evidence of a breach of contract.
As should be clear from the examples above and below, it's most likely to be applicable in situations where a retailer refuses to admit fault.
It's also possible to use chargeback on some marketplaces like PayPal when the card is used directly for a purchase. In this case:
An item purchased through PayPal with a card will be covered
An item purchased through PayPal with an existing PayPal balance will not be covered because loading the account with money is considered to be the transaction
So, there are definite restrictions to chargeback. Let's look at a few more of those.
Limitations of chargeback
While chargeback can be a useful tool, there are some key limitations to be aware of such as:
Cardholders must exhaust other options before making a claim
There is a strict time limit
It's down to Visa, Mastercard or Amex to decide whether the claim meets their conditions
Protections are voluntary and not enshrined in law
It is possible to escalate chargeback complaints to the Financial Ombudsman Service (FOS) if the response from the card provider is unsatisfactory.
The FOS website states they consider the following in deciding whether a complaint should be upheld:
Relevant laws and regulation
Regulator rules and guidance
Industry codes of conduct
Good industry practices
So, while chargeback or disputed transactions can fall under the Ombudsman's remit, the fact the rights are not enshrined in law make them closer to purchase or delivery protection policies offered by credit card providers rather than the consumer rights protections provided by section 75.
There is another difference between chargeback and section 75:
Chargeback can only be claimed for the amount of a purchase put on the card whereas section 75 covers partial transactions
It's another limitation to be aware of but, in scenarios where section 75 isn't an option, it's worth considering whether chargeback would work.
---
How to make a chargeback claim
Making a chargeback claim is straightforward, but it's important to follow the right process to help get the right result.
1. Exhaust other options
In some cases - for example, when a clerical or technical error has caused an account to be debited twice for one purchase - chargeback is the next logical step.
When it comes to disputes with retailers, however, it's better viewed as a last resort.
Only where the cardholder can demonstrate that the dispute is in deadlock, and that they are entitled to be refunded under existing consumer law, will their claim be approved.
Banks judge each request for chargeback based on the reason it's being made, using what is known as "reason codes" to decide whether each claim is legitimate. If the criteria for the best fitting reason code for that transaction aren't met, the chargeback will not be processed.
For example, reason code 53 relates to goods that are "not as described or defective".
In this case, a cardholder must "attempt to return the merchandise or resolve the dispute before contacting his bank" before they can make a chargeback claim.
Only if this fails - because, for example, the retailer is no longer in business - will the bank consider allowing chargeback.
2. Check the time limit
It's important not to push informal resolution too far, though, because the chargeback process can only be initiated within a fairly short time period.
Different situations - covered by different reason codes - have different time limits, ranging from as little as 45 days up to 120.
Visa Mastercard American Express
Time limit From 75 days to 120 days of becoming aware of a problem 120 days of becoming aware of a problem 120 days of becoming aware of a problem
With some kinds of transaction, however, customers may have longer than these time limits to start their chargeback request.
If a longer limit is in place, it's likely to cover cases where we're paying for an open ended contract where there's no specific delivery or service date.
This can be up to 540 days in some cases, but it's better to get the claim is as soon as possible.
3. Make a clear claim
To start the chargeback process, cardholders must contact the bank that issued the card they paid with.
Some banks require chargeback applicants to fill out a specific form in order to make their claim. This used to be a postal form but it's now likely an online option from banks and building societies.
Whether they need to fill in a special form or not, cardholders should expect to have to provide information including
The date of the transaction
The transaction amount
Merchant name
Brief description of the dispute
Depending on the nature of the claim, applicants may be asked to provide further information.
Applicants are advised to keep copies of any correspondence.
The bank will then contact the merchant's payment processing bank and attempt to recover the money, which may take some time. Unfortunately, there are no guarantees that a chargeback request will be successful.
---
Problems making a chargeback claim
We've discussed some of the limitations of chargeback claims above. However, it's also the case that customers may run into issues during their claim and afterwards.
Chargeback confusion
Consumer awareness about chargeback has grown in recent years, yet it's still possible there could be confusion when we approach a bank or building society with a dispute.
If mentioning chargeback doesn't get results, try asking to make a disputed transaction claim instead.
Remember that banks and building societies are required to pass these claims on to card companies, so if speaking to them on the phone doesn't work or there is no online form, an email or old-fashioned letter setting out the claim might be the best idea.
Dealing with rejection
As we've noted, chargeback is purely voluntary, and banks - and the credit card companies themselves - are perfectly entitled to reject a claim for chargeback.
However, that doesn't mean they can do so on a whim.
Where a chargeback applicant believes that their card issuer hasn't followed the rules on chargeback, or they're dissatisfied with how their claim has been dealt with, they may take their case to the Financial Ombudsman Service (FOS) for a second opinion.
The good news is that while the initial period for making a claim may be time limited, cardholders have six months from the date of their final correspondence with the card issuer to make a further complaint.
Clawback
It's not unknown for banks engaged in a chargeback dispute to refund money to the claimants account before the matter is fully resolved.
If, however, the investigation into the chargeback claim finds in the merchant's favour, the claimant could well have the payment taken from their account again in a process commonly referred to as "clawback".
In some cases, the card issuer may decide to absorb the loss, but it's more likely that they'll re-debit our account. If they do, they should give us warning first - but they don't always do so.
In other words, don't go spending refunds before the jury's in on a claim.
---
Summary: Useful option for disputes
Chargeback is a great option to be aware of if we're having difficulty getting a response from a retailer about a dispute.
There are things to bear in mind such as:
We need to try contacting the retailer directly first
It's not a guaranteed refund and is at the credit card company's discretion
There is a time limit on it
However, chargeback remains a good option for getting a refund in situations including:
A company going bust
Receiving a poor-quality item
An item not being delivered
A processing or technical error from the bank
An administration error such as being billed for the same thing twice
It can also be used to get money back in the event of fraud, although this isn't always the case and it can depend how the fraud was committed and what steps we took to avoid it.
Overall, knowing about chargeback is good for our consumer rights in the same way that knowing about our rights when it comes to faulty products or second hand goods is important too.